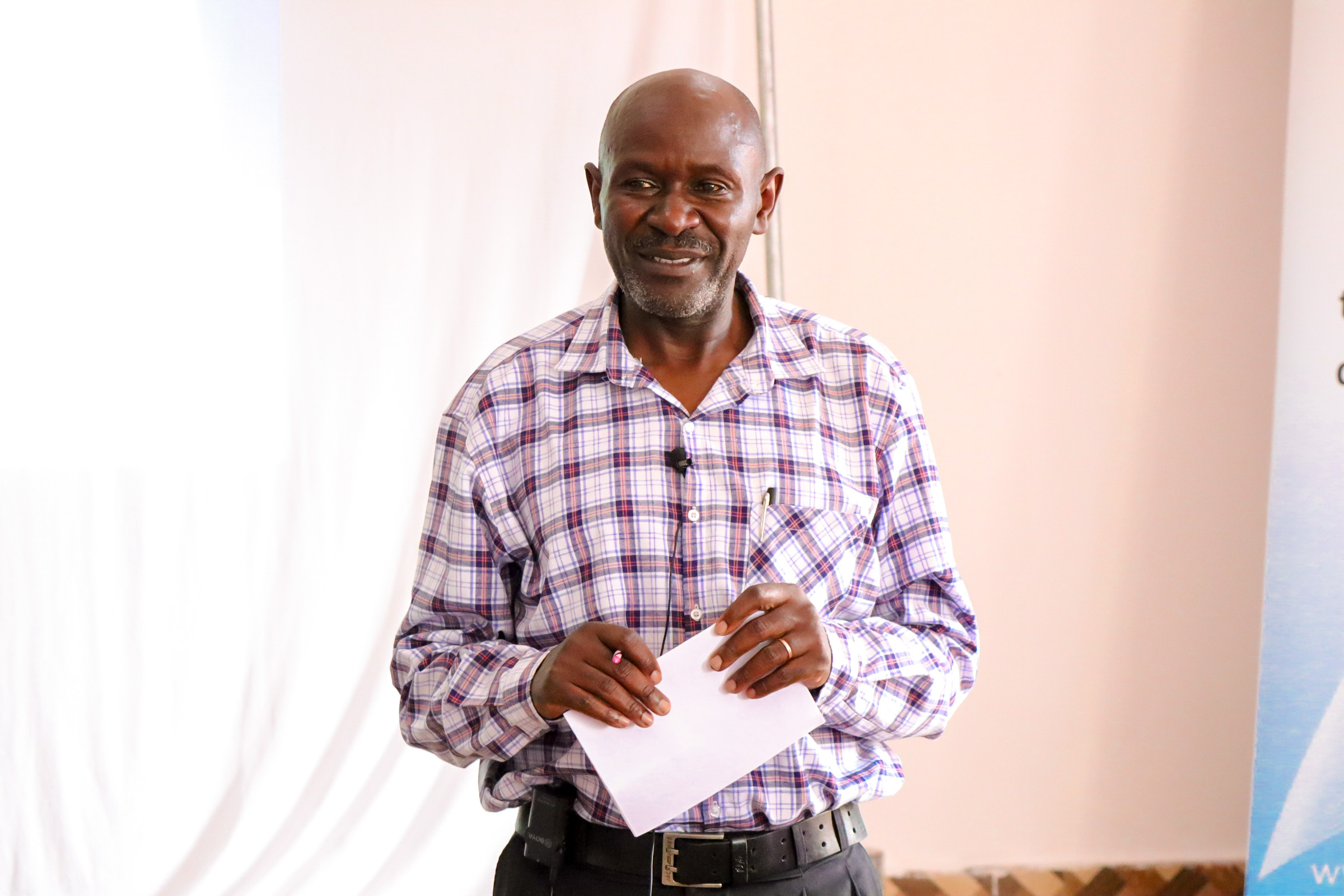 It is with profound sadness and heavy hearts that we, The PROCMURA Family, accept the tragic passing on of Rev. Gordon Masara, PROCMURA's long-serving Accountant.
Rev. Gordon succumbed to severe injuries he sustained in a tragic road accident along the Nakuru-Nairobi highway on Tuesday, August 8, 2023. Rev. Gordon was a committed and the longest-serving employee of PROCMURA having dedicated twenty-seven (27) years of service to the organization.
He tirelessly devoted his time and services to all members of PROCMURA across the continent, diligently serving all including his colleagues and the community at large, setting a remarkable example to all around him and those he engaged with. His valuable contributions extended beyond the realm of his profession, and he will be remembered for his compassionate spirit, genuine warmth, and remarkable ability to uplift those around him, offering words of wisdom and encouragement, a listening ear, and a helping hand whenever he could.
Rev. Gordon was not merely a colleague but a beacon of integrity, and commitment within our organization, where his presence illuminated for many years. He has, indeed, left an indelible mark on PROCMURA, as an organization, and the lives of those he touched.
A hybrid memorial service will be held in his honour at the PROCMURA Conference Centre on Wednesday, August 23rd, 2023, before his burial which is scheduled for Sunday, August 27th, 2023, at his rural home in Vigina village, Vihiga County, 2023.
We send our heartfelt and sincere condolences to his family, and immediate and extended, friends for this great and tragic loss.
May his Soul Rest in Eternal Peace and his legacy continue to inspire us all.