Freedom of Religion or Belief (FoRB)
By

PROCMURA

Hits: 478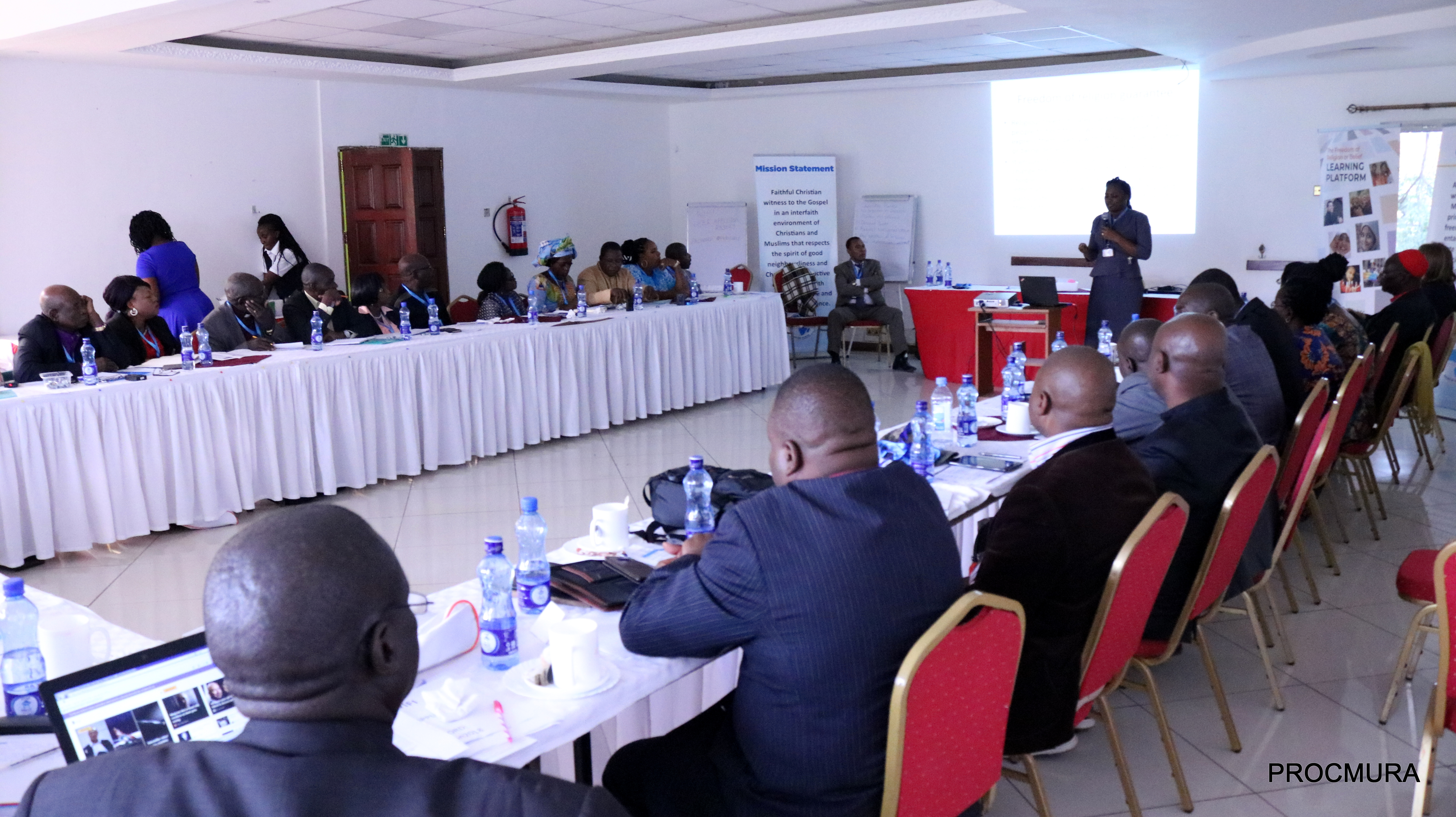 PROCMURA's fieldworkers in a FoRB training.
In line with PROCMURA's overall goal of seeing an African continent where religious freedom and all that it entails becomes the norm and not the exception, FoRB programmatic thrusts is aimed at the achievement of that goal. FoRB is a universal human right that PROCMURA believes can and should be implemented within the contextual framework of Africa and within the framework of what the Programme for Christian-Muslim Relations in Africa is and stands for.
The general purpose of FoRB as understood, is to assure the freedom and wellbeing of each person and not necessarily to protect religion. To this extent, it is the understanding of PROCMURA (as it is of others) that when FoRB is violated and people face discriminations, religious identities are exploited negatively leading to religious intolerance and violent conflicts. The programme brings together religious leaders, women, youth, civil society, communities, media, government agencies and relevant stakeholders to build/enhance their capacity to be able to identify and address FoRB related issues.