PROCMURA Celebrates Women's Achievements in Conflict Prevention and Peace Building in Africa and Beyond on the International Women's Day 2021 (Fr)
By

PRICA

Affichages : 898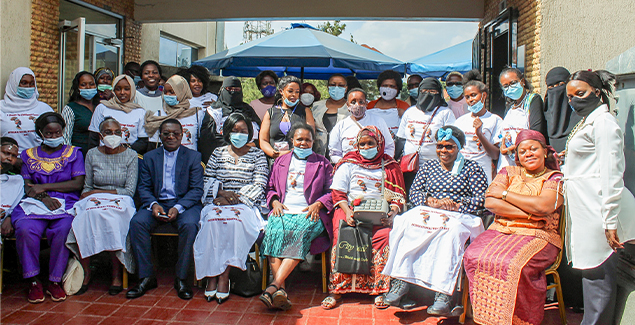 March 8th of every year, The International Women's Day, is a day dedicated to celebrating women's achievements in various spheres of life around the world. It is a day that the world is also reminded of the many challenges that women endure as they make their positive contributions to the society such as peace building and conflict resolution among others.
This year, PROCMURA marked the International Women's Day by celebrating and honouring women of faith from across the world for their remarkable contributions towards conflict prevention and resolution and peace building, particularly in the continent of Africa where the organization has been operating in for the last 60 years to create peace in the society and peaceful co-existence between Christians and Muslims.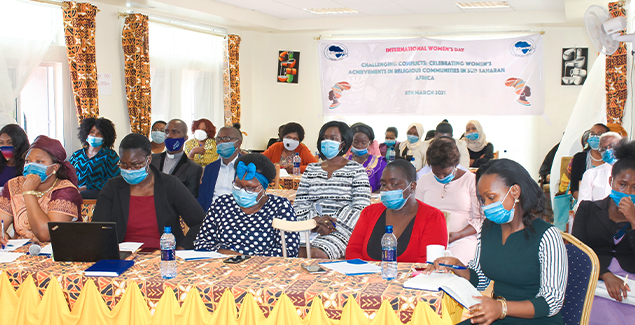 Statistics indicate that conflict as well as post-conflict environments around the world, more so in Africa, expose women and children to unique challenges including physical, economic, social and psychological. As a result of these, most women are left struggling to effectively participate in their day to day endeavours in the society.
Women and Peace Building is one of the focal areas of PROCMURA's current Strategic Plan, 2020 – 2024. Under this programme, PROCMURA seeks to address issues of paramount concern to women and ensure that rights of women and the girl child across the religious divide is taken care of and also be in line with the Sustainable Development Goals (SDGs).
The celebration was marked in a hybrid event with a physical audience present at the PROCMURA's Meeting and Conference Centre in Nairobi, Kenya, and with online participants and speakers from across Africa.
It brought together a cross section of women and women leaders from PROCMURA constituencies, ecumenical and faith based organizations and a number of its partners from Europe and North America.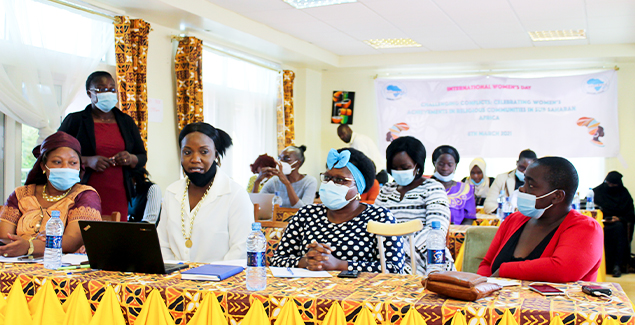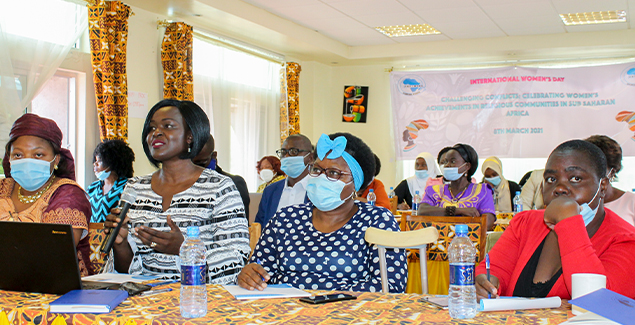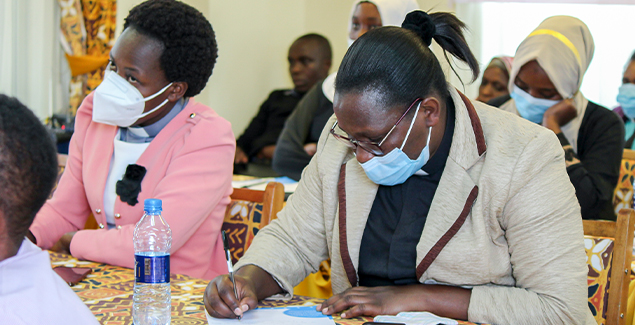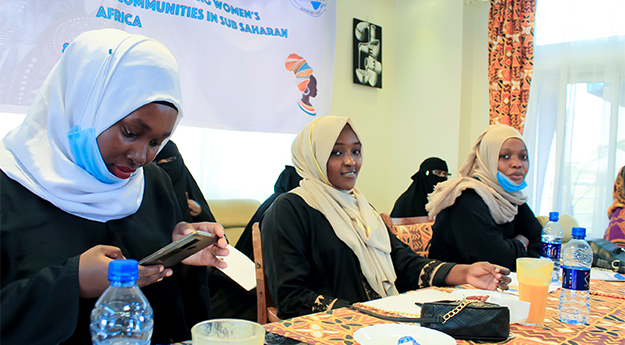 The highlight of the event was when twelve selected women from nine different countries from Africa and Europe were honoured as PROCMURA Ambassadors for their work at the grassroots and contributions to women issues and Peace building and in the society.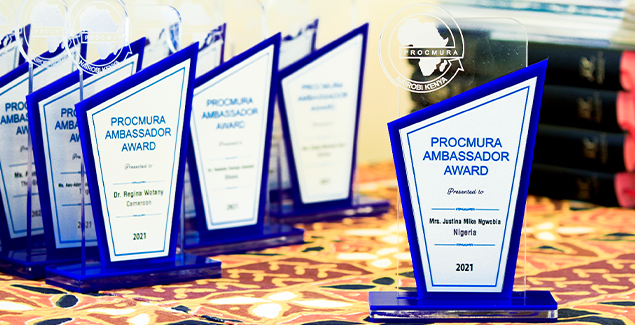 The Ambassadors will be instrumental in modeling other women on the ground and ensure they shutter innumerable barriers that affect women, be they cultural, religious social, or economic which deter women and girls from being active in several domains that affect today's society.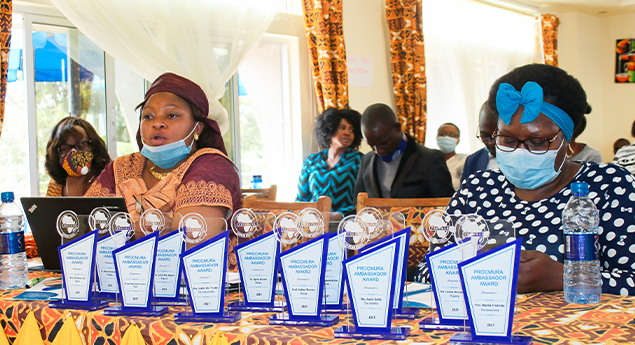 The cake cutting session also stood out as the women present at the PROCMURA Meeting and Conference Centre in Nairobi shared the cake to also celebrate the important day. Rev. Phyllis Byird led the session.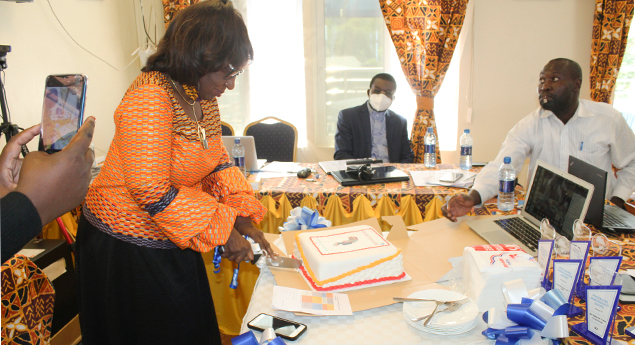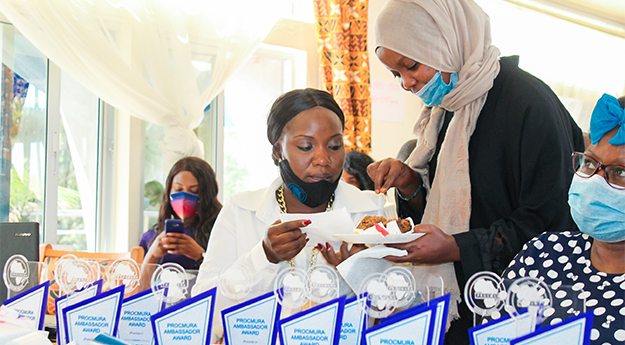 This year's theme as coined by PROCMURA was "Challenging Conflicts: Celebrating Women's Achievements in Religious Communities in Sub Saharan Africa". This sub theme is in consonance with the International Women's Day main theme of this year 'I choose to challenge'.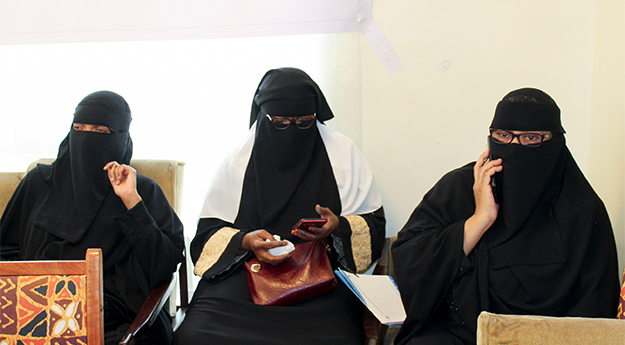 Click here to see the full list of women who were honored during the celebration of the International Women's Day by PROCMURA.