PROCMURA Rolls Out the University Chapters Programme in Learning Institutions
By

PROCMURA

Hits: 3059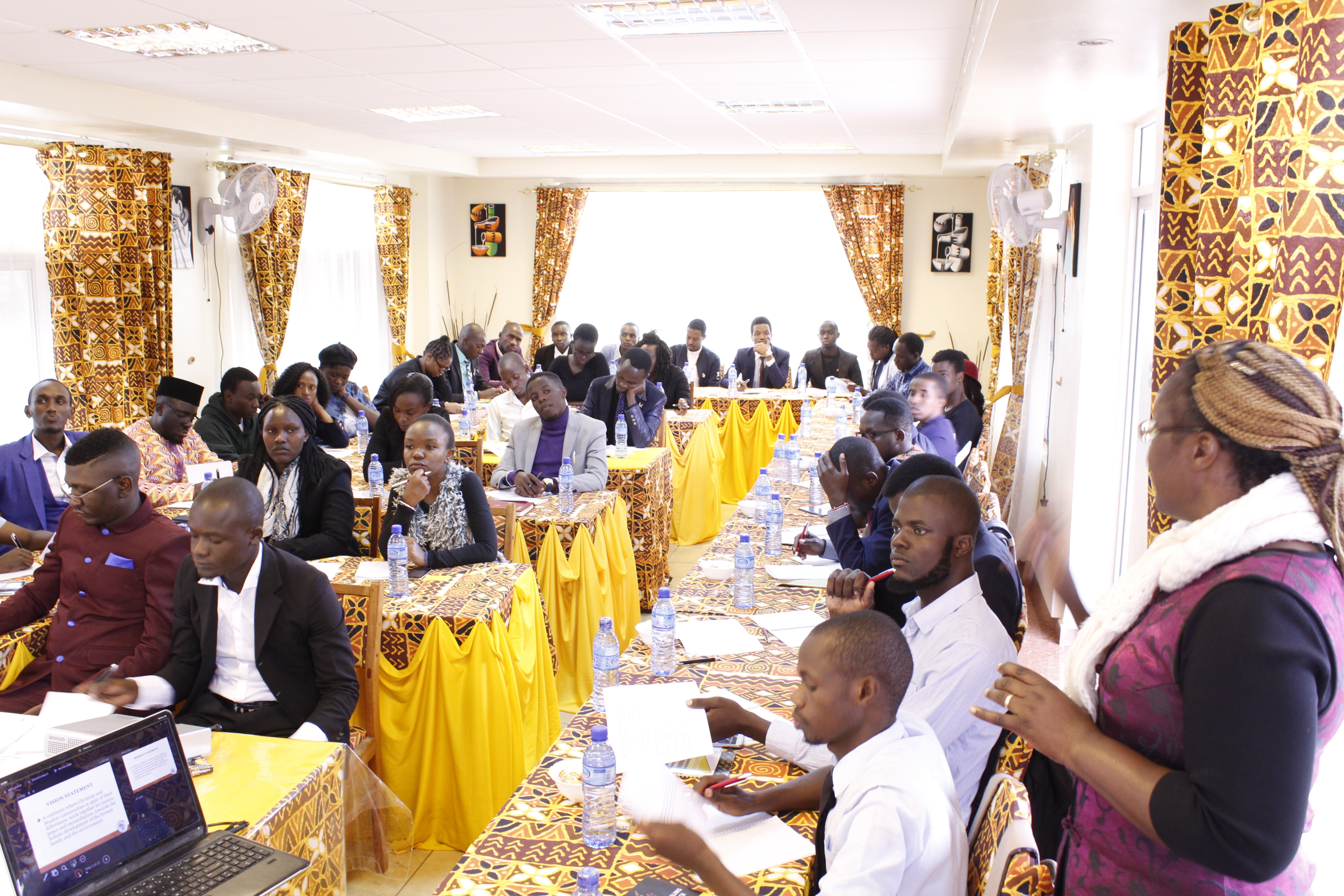 Ms. Florence Iminza; PROCMURA's Programme Assistant doing a presentation. 
On Friday 2nd of August 2019, student leaders drawn from various public and private universities across Kenya were brought together at the Programme for Christian-Muslim Relations in Africa (PROCMURA) Central office in Nairobi, Kenya, to officially roll out the PROCMURA University Chapters programme. The programme is set to address matters of religious intolerance, radicalization and violent extremism amongst students in institutions of higher learning. The vulnerability of the youth, and most especially university students, to radicalisation and violent extremism has been established across the globe. This reality corroborates youth strategic involvement in preventing the menace.
The student leaders from 17 universities brainstormed and exchanged ideas on how best the programme should be tailored within the different universities and learning institutions.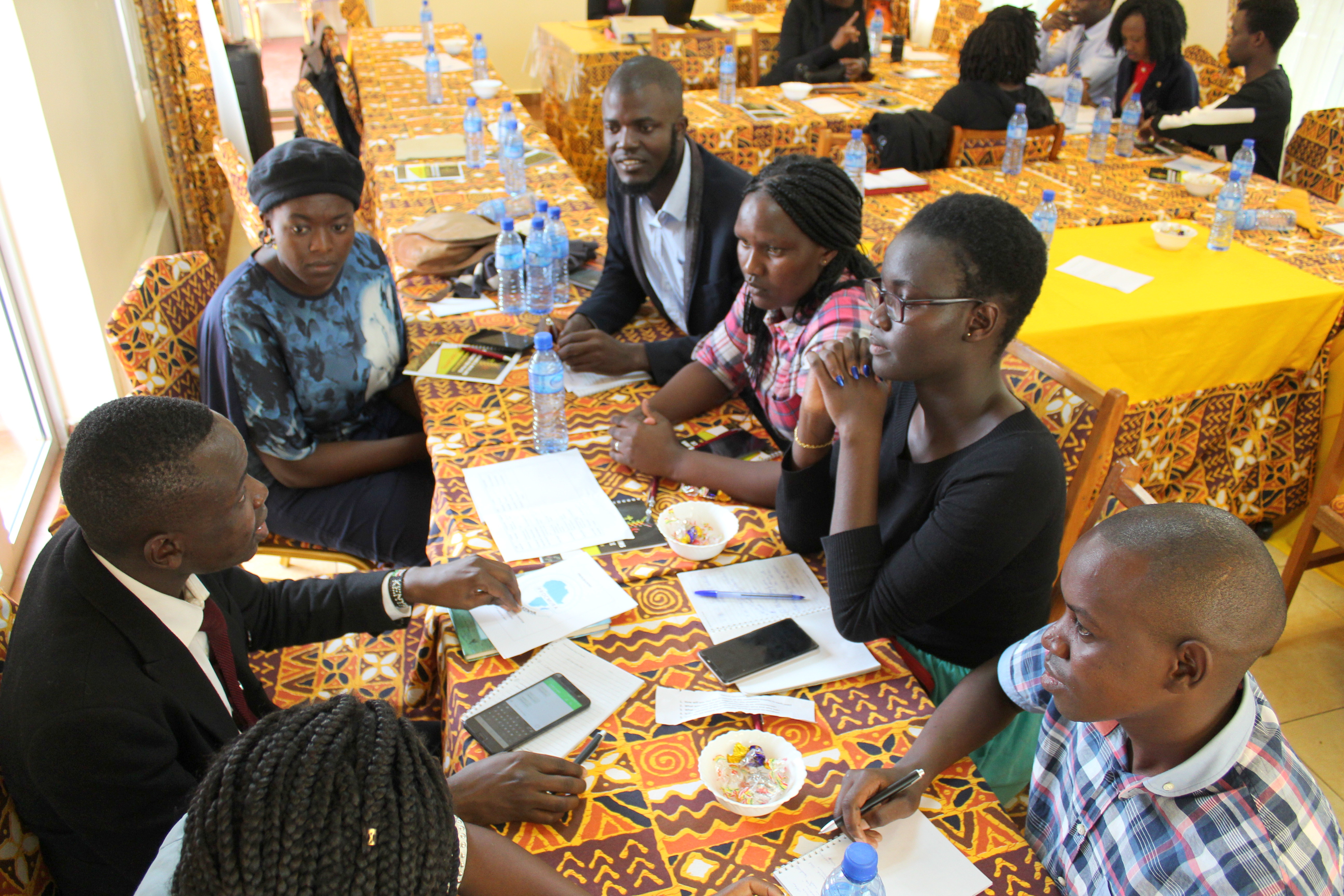 The presence and comments of some university administrators underscored the importance of domestication and mainstreaming strategies for prevention violent extremism on campus. Dr. Mary Kinoti, the Deputy Vice-Chancellor in charge of academics and students' affairs, Kenya Methodist University and Dr. Paul Wahonya, the Dean of Students, University of East Africa, Baraton, (pictured below addressing the student leaders) intimated that the programme is not only timely but also one which every institution of higher learning should embrace.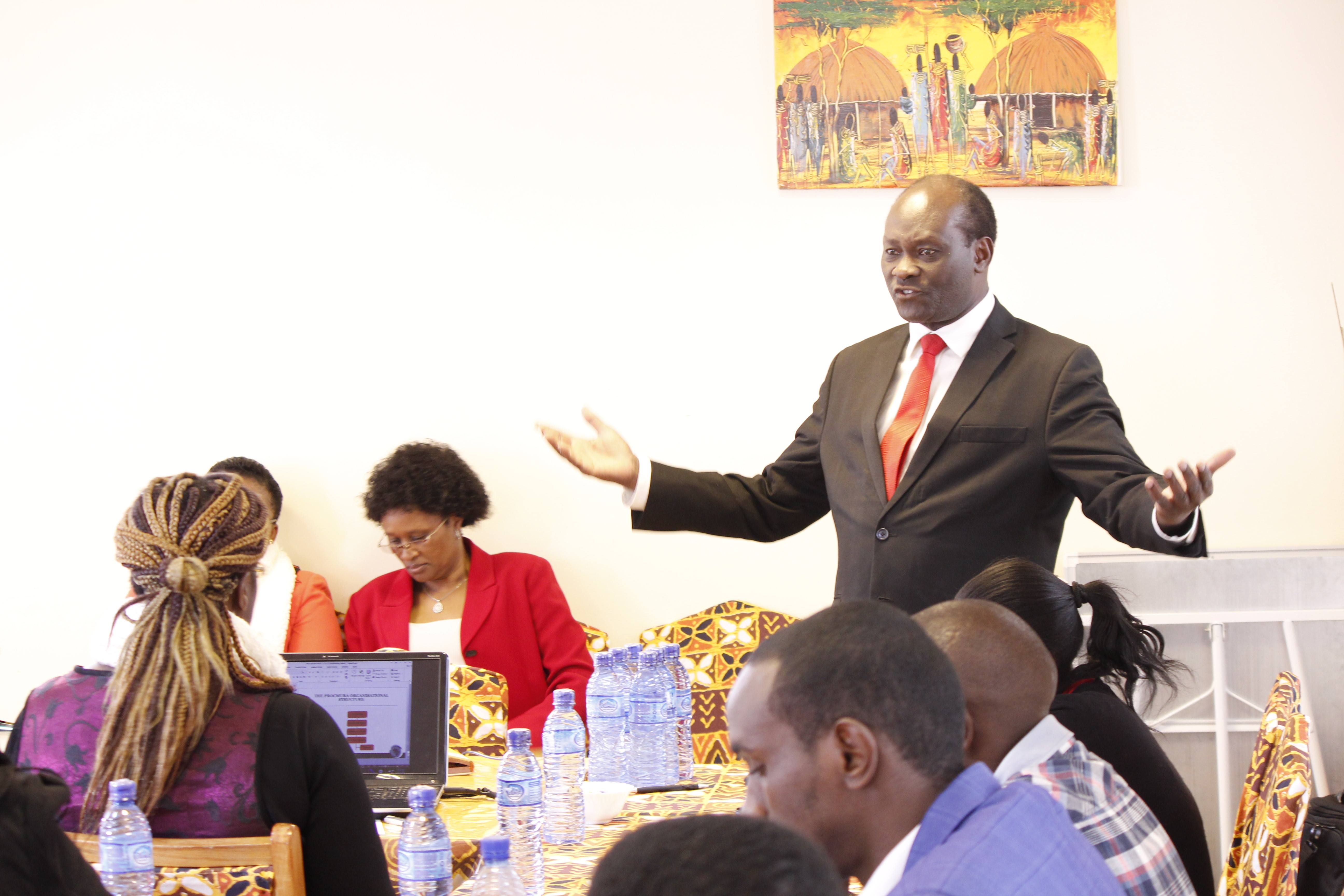 Kenya, which is one of the constituent countries that PROCMURA works in, was selected to be the pilot country where the programme will be initiated. PROCMURA plans to eventually launch the University Chapters across Africa and, with time, create an international platform for students across the globe to meet and have conversations around the thematic areas addressed by the programme.
The meeting ended with a consensus on the proposed structure and functionality of the chapters. The student leaders expressed anxiousness as they look forward to officially start off the chapters in their respective universities across the country.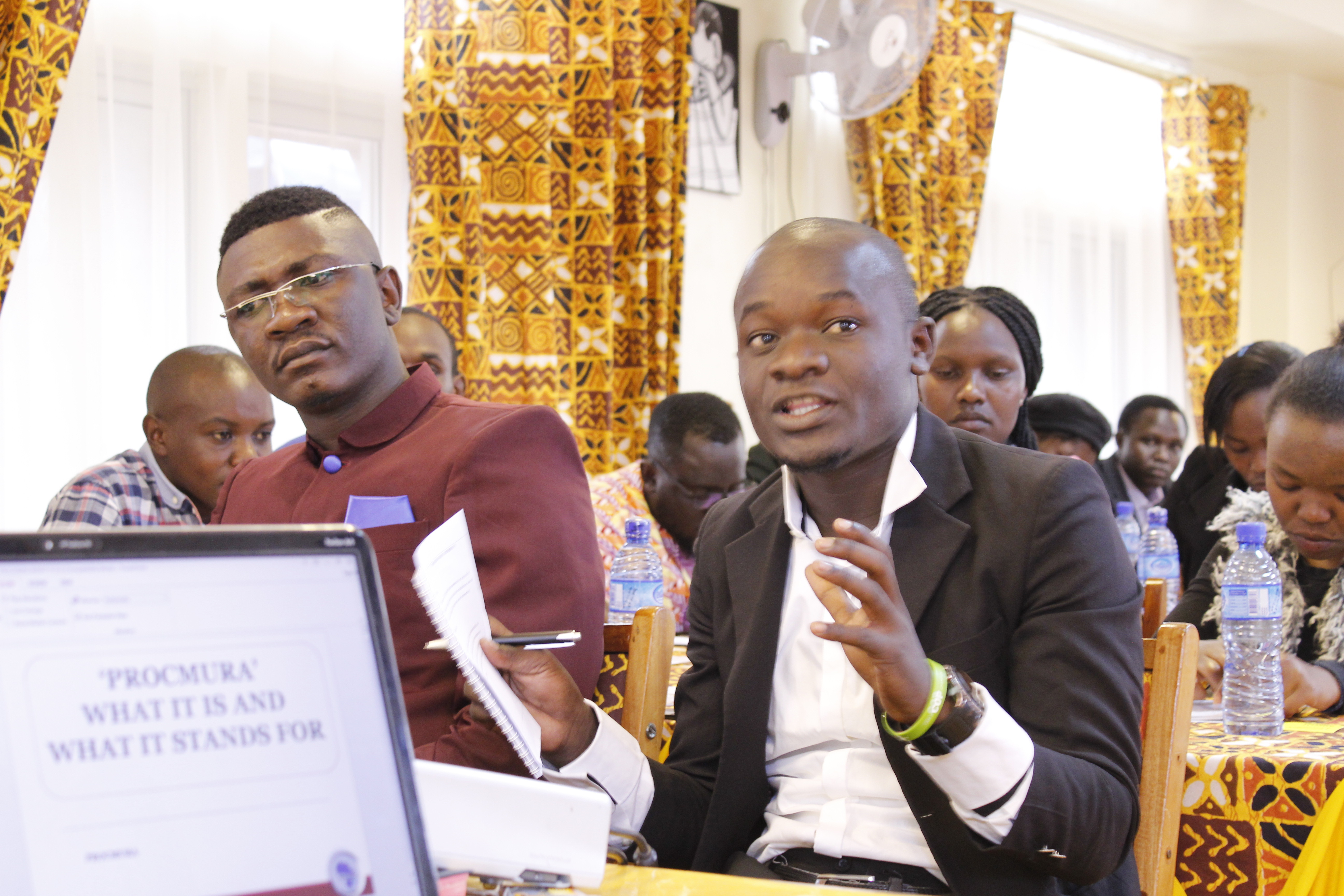 They noted with excitement that the thematic areas to be addressed by the programme resonates with the people they lead in their institutions.