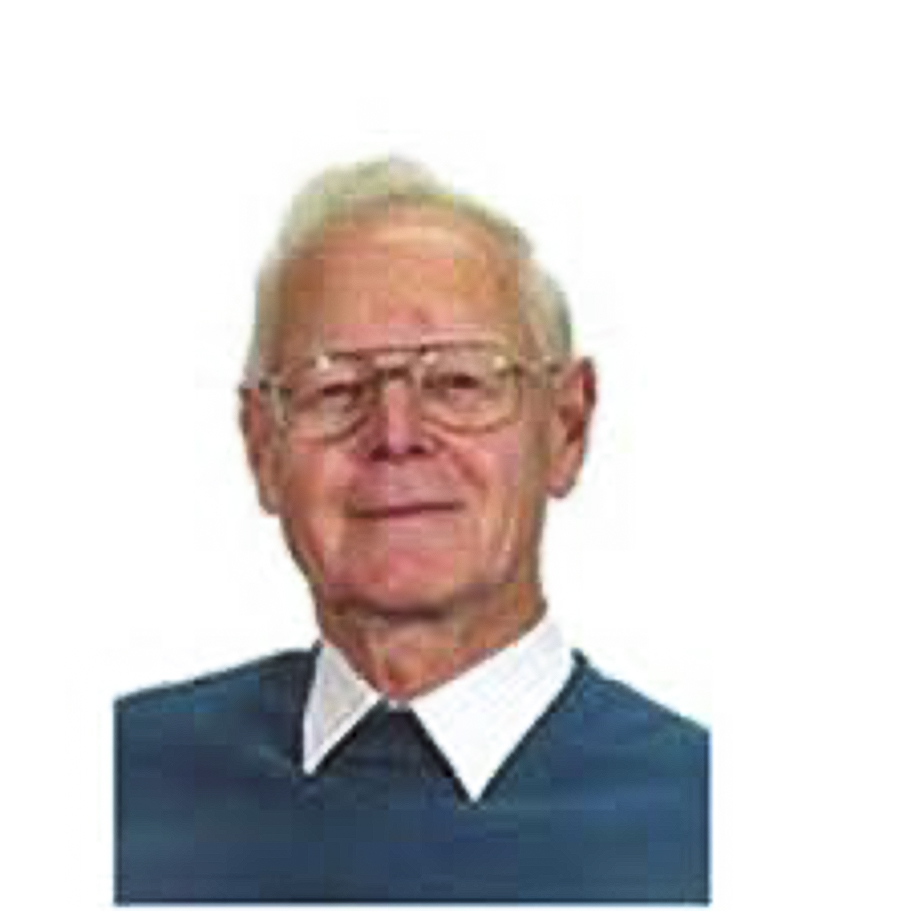 It is with great sadness that the PROCMURA family has learnt of the passing on of Dr Sigvard von Sicard, a veteran of PROCMURA, who in many circles, was referred to as the living human archive of the organization.
As a generous, humble, patient and one regarded as father of African students (Christian and Muslim) who passed through the Centre for the Study of Islam and Christian-Muslim Relations (CSIC)/University of Birmingham, Sigvard's journeying on to eternity is a great loss to so many.
Sigvard is one of the few persons who met Pierre Benignus of the Paris Missionary Society, who was delegated to meet African church leaders after the historic Oegstgeest consultation of 1958 that was to give birth to the Islam in Africa Project (IAP)/PROCMURA. Sigvard together with a number of the leadership of the churches in Tanzania met Benignus at Marangu on the slopes of Mount Kilmanjaro on 15-16th April 1959, where they discussed African churches' views and input towards the founding of IAP/PROCMURA.
Dr. Von Sicard's pioneering role did not stop at Marangu. He proceeded to team up with the late Ambassador Bethuel Kiplagat from Kenya, another veteran of IAP/PROCMURA to hold discussions with the Christian Council of Kenya (CCK) now National Council of Churches of Kenya (NCCK) to map out what needed to be done to promote Christian-Muslim relations in the country.
On the European front, Sigvard ensured that he participated in what is known today as the European Liaison Committee (ELC) of PROCMURA, by participating in the then IAP Europe Committee meeting in 1960-1961 under the chairmanship of Count van Randwijck.
As a result of this pioneering role and the wealth of experience he garnered over the years, Sigvard, since the 1970s became a consultant of the IAP/PROCMURA ELC – a position he held on to until his journeying on to be with the LORD.
Sigvard's involvement and support of the IAP/PROCMURA accelerated to another level when he became a member of staff of the Selly Oak Colleges, Birmingham in 1971 and especially in 1976 when the Centre for the Study of Islam and Christian-Muslim Relations (CSIC) was established with close ties with the University of Birmingham.
It has to be said that alumni/alumnae of CSIC who apart from their academic studies were mentored by Sigvard are many. Any attempt to get the numbers right will only lead up to omitting others – we therefore will not even try. The Central office of PROCMURA is currently inundated with messages and phone calls on the passing on of what some referred to as 'our father', 'our grandfather', 'our mentor', 'our archive' etc.
Sigvard, together with his dear wife Judy were/are indeed the father and mother respectively of African students (Christians and Muslims) and many more from other continents who passed through CSIC and the University of Birmingham to study Islam and Christian-Muslim relations.
When PROCMURA turned (50) in 2009, Sigvard, together with David Bone and Johnson Mbillah, the then General Adviser who he taught and mentored, co-edited a book entitled Procmura at Fifty.
PROCMURA is saddened that Dr. Sigvard von Sicard has journeyed on to eternity but encouraged that his legacy lives on in the historical IAP and the current and vibrant PROCMURA.
MAY THE SOUL OF THIS FAITHFUL DEPARTED REST IN PEACE
The PROCMURA Family