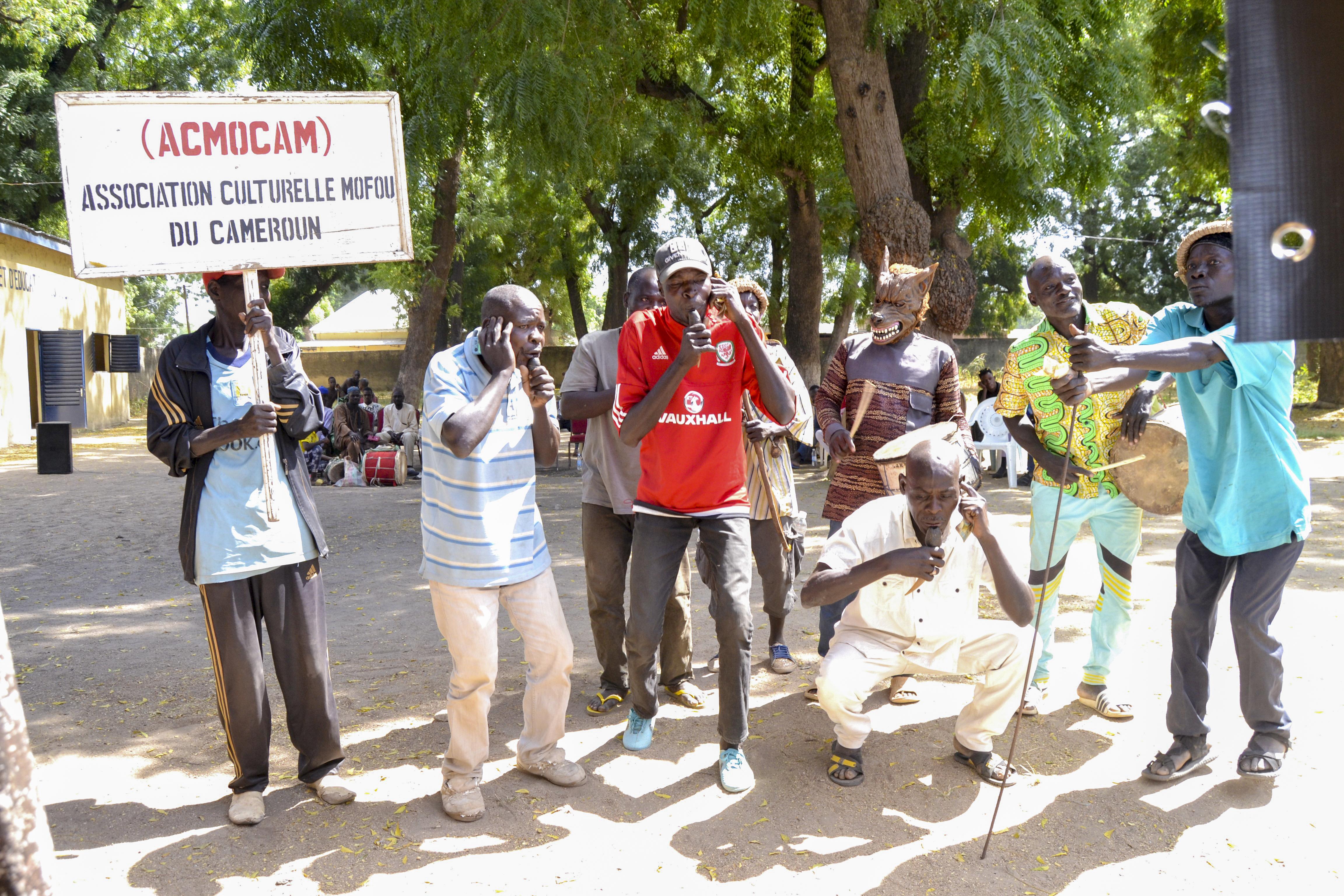 A celebration is an act of expressing reverence or appreciation. It also involves giving attention to particular issues or events. While celebrating may seem like the least logical thing to do in a conflict area, celebration gives people the power to finish any initiative strongly. Celebration of cultural and religious diversities is a core area in PROCMURA's mechanisms for promoting freedom of religion for all. Just as Audre Lorde put it in his quote "It is not our differences that divide us. It is our inability to recognize, accept, and celebrate those differences". Celebrating diversity remains an integral approach to promoting FORB for all.
Freedom of religion or belief (FORB) which is a universal human right is violated across the world in various ways. Most strategically, Violent extremist groups kill people and destroy properties under the excuse of religious differences. They sometimes use the differences that exist between religions or cultures and the diversity in the community to influence people to fight each other, leading to intolerant behavior and human rights violations, one of which is freedom of religion or belief (FORB).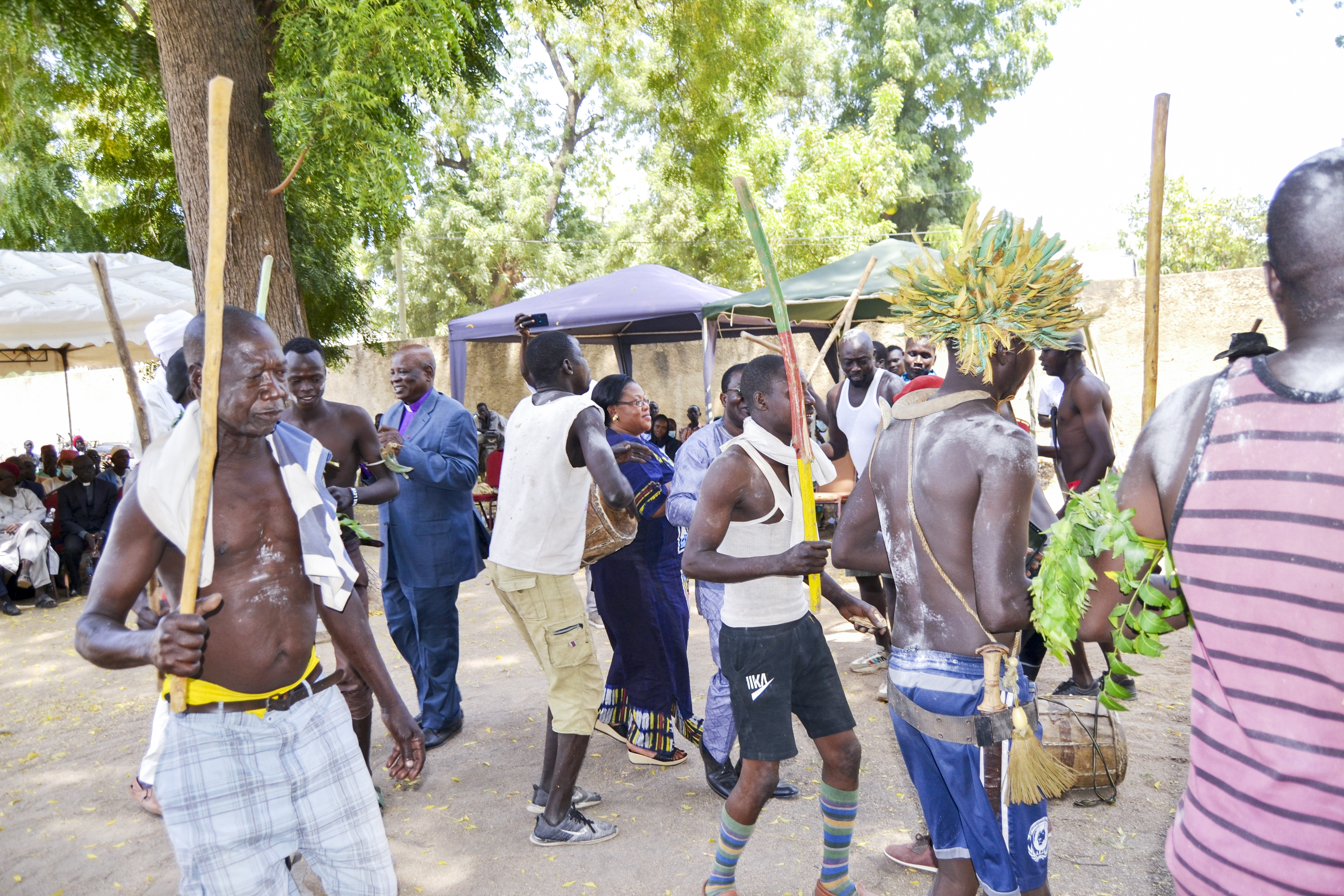 For PROCMURA, religious and cultural diversity and many others are blessings and not a curse. Diversity in any society is a blessing provided all people are treated with love and respect and provided with equal opportunities. People do not need to be the same in color, height, size, tribe, and religion to be united in purpose and work together for peace. PROCMURA is convinced that God created diversity and that the presence of different religions and different ethnic groups has not taken God by surprise. Unity in diversity is the way to go. PROCMURA holding strong to this position, organized the celebration of religious and cultural differences in Maroua; the extreme north region of Cameroon, which is experiencing tribal and ethnic conflicts, violent extremism, and religious intolerance.
The celebration event brought together more than one hundred and fifty (150) participants from Maroua, Mora, Mokolo, Meme, Garoua, and Kousseri. The participants comprised youth, women, Christian and Muslim religious leaders, traditional leaders, and representatives of the PROCMURA inter-religious networks and government institutions. This event took place on the 20th of October 2022. The celebrations started with a radio awareness program with the CRTV radio station, where the speakers advocated against FORB violations in the region.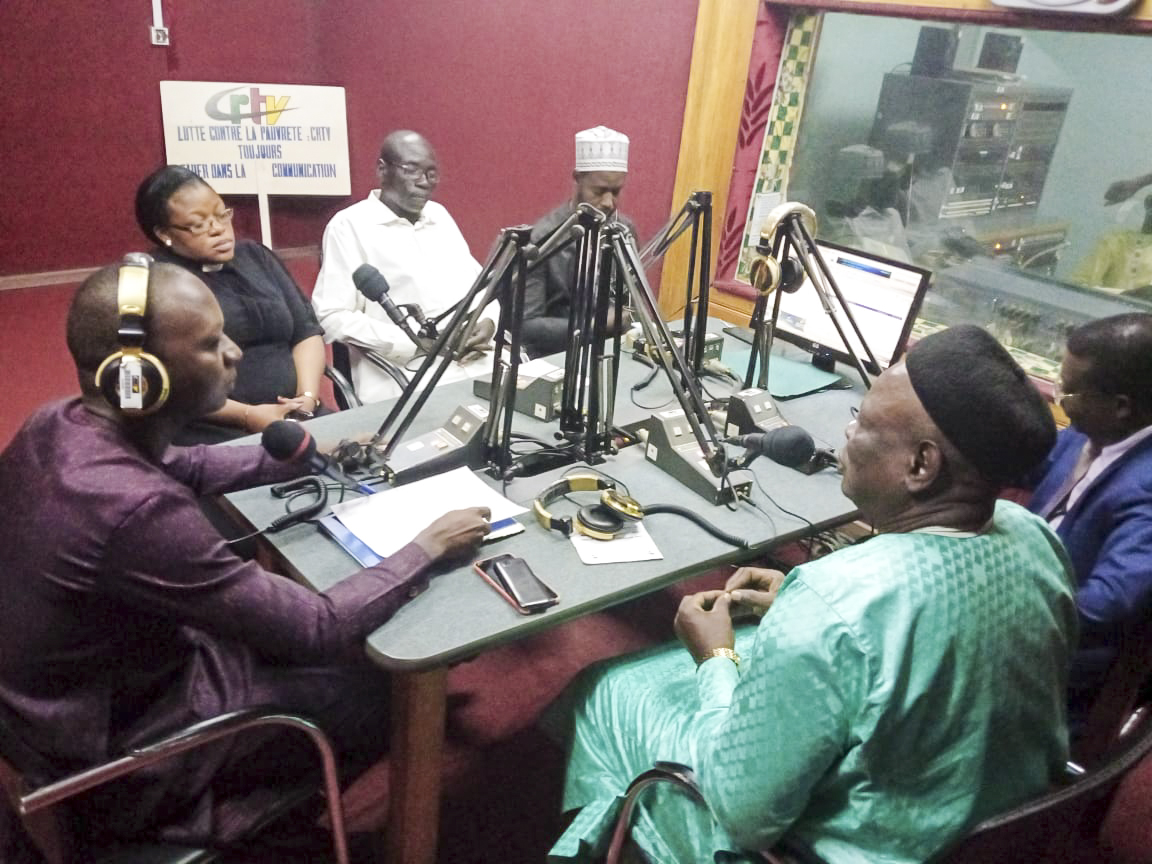 The radio awareness team in studio
The celebrations continued on the celebration grounds with various presentations and speeches by traditional and religious leaders on ethnic and religious tolerance. The Rev. Goyerk Robert; chairperson of the Cameroon North Area committee and PROCMURA executive committee member expounded on PROCMURA's work and achievement in the extreme north region of the country, through the PROCMUA North Area Committee and four PROCMURA inter-religious peace networks active in the region; Mora, Kousseri, Mokolo, and Maroua. It was interesting as the crowd cheered Rev. Goyerk Robert and Imam Cherif Moumine who showcased a practical example of respect for ethnic and religious diversity. They come from the Arabes chaos and Mousgoum tribes who are going through ethnic and religious conflict in Kousseri division but the two have remained united and continue to advocate for peace and show members of the worrying communities that they can live together in peace.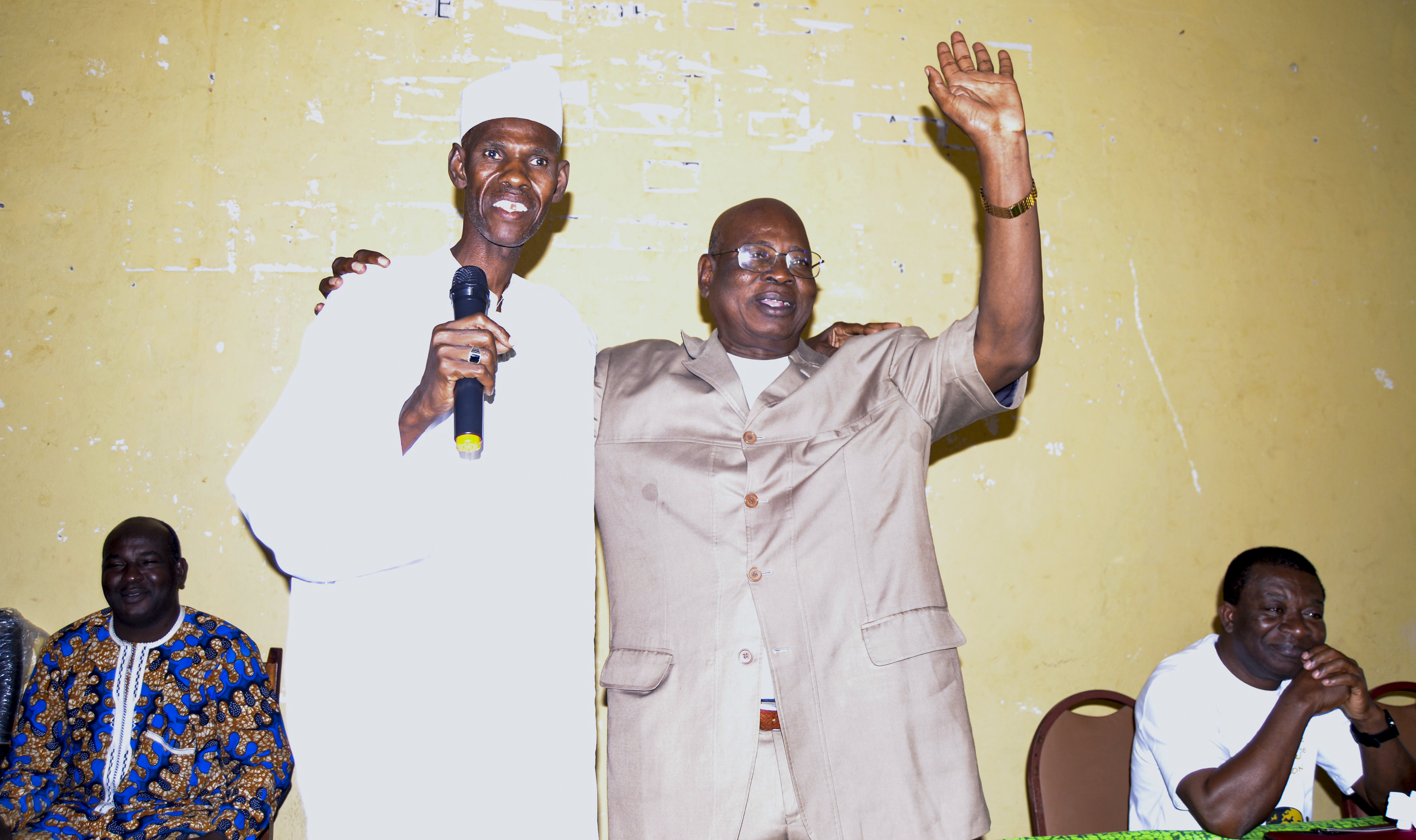 Imam Cherif Moumine and Rev. Goyerk Robert
The General adviser of PROCMURA Rev. Dr. Adrake appreciated the religious and traditional leaders, the government, and the community of Maroua and its environs for working together towards peace and eradication of FORB violations.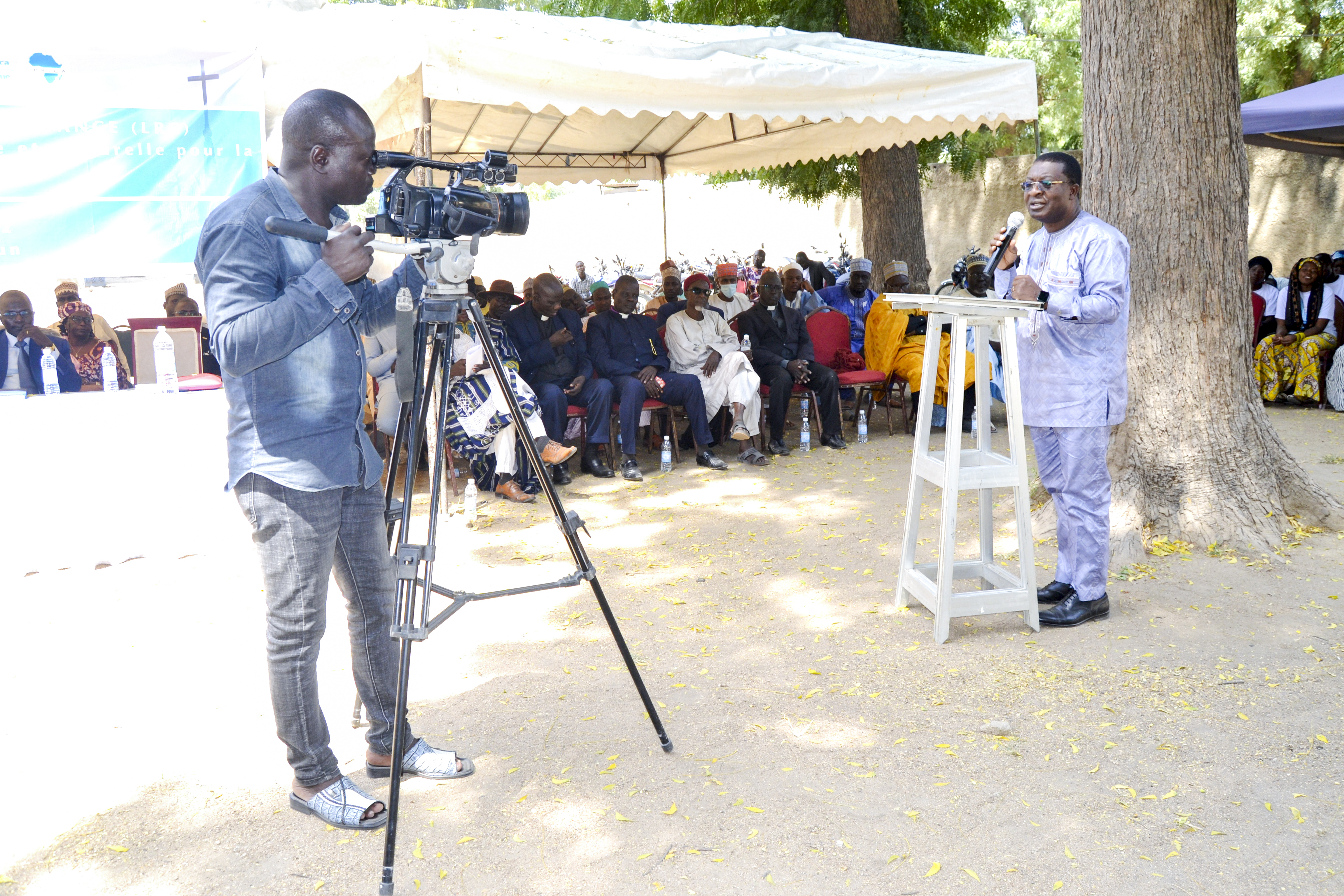 Rev. Dr. Adrake Komi making his opening remarks. 
The programme officer called for the drums to roll as she said "The most important thing is that we are all Cameroonians, the most important thing is that we are all human beings. Let the drums play, let us dance, sing and celebrate our diversity because our diversity is our strength, and we are united in our diversity".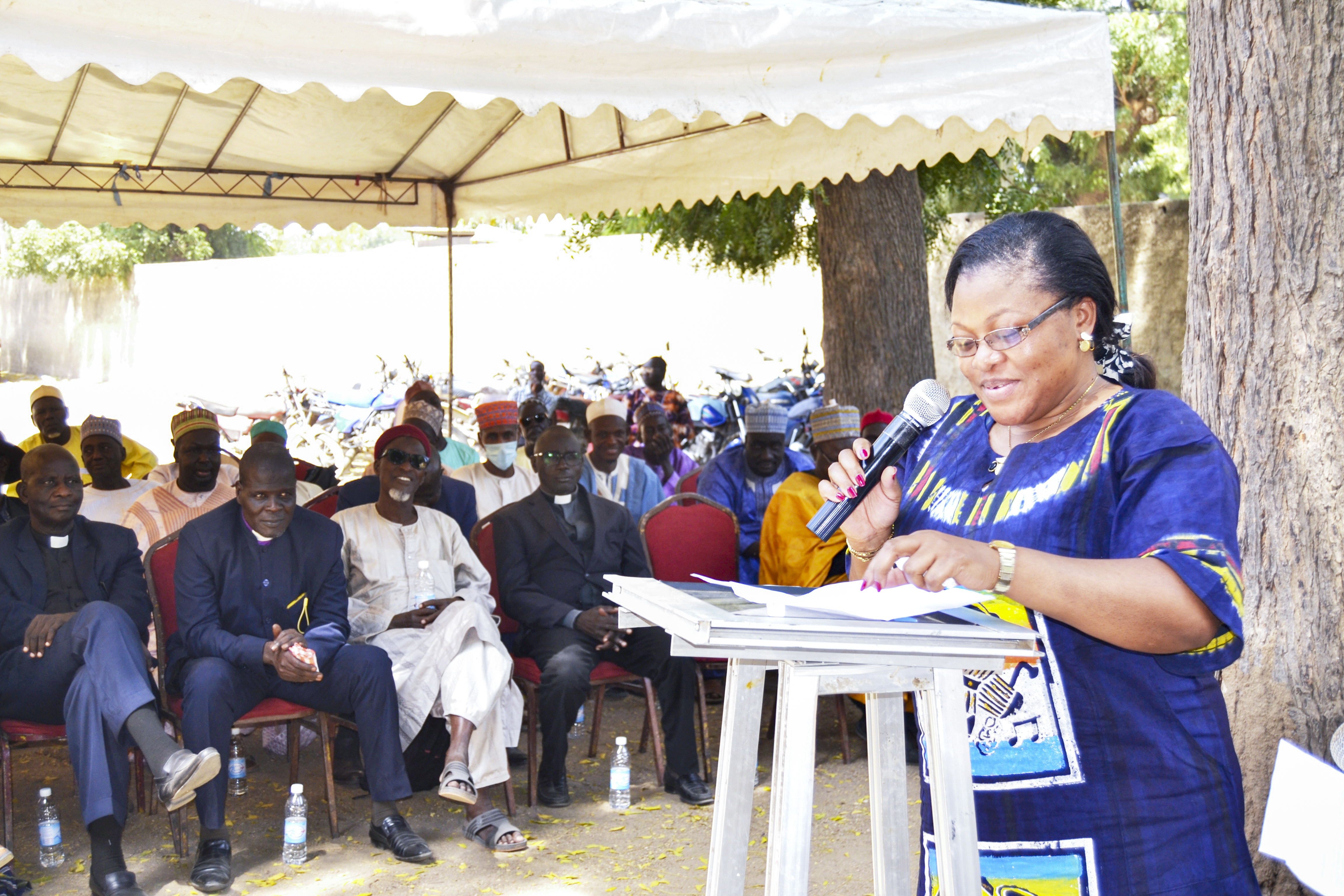 Rev. Dr. Salli Effungani addressed the people
The celebration was marked by a showcase of traditional dances, cultural practices, cultural and religious regalia, religious choir groups and recitation of the Quran, and presentation of memory verses. The event was graced by the guest of honor, the sub-divisional officer for Moura 1; Dr. ATKAHALAY Denis. He commended the presence of PROCMURA at the grassroots in the difficult extreme north region and its collaboration with the administration in working for peace and promoting FORB.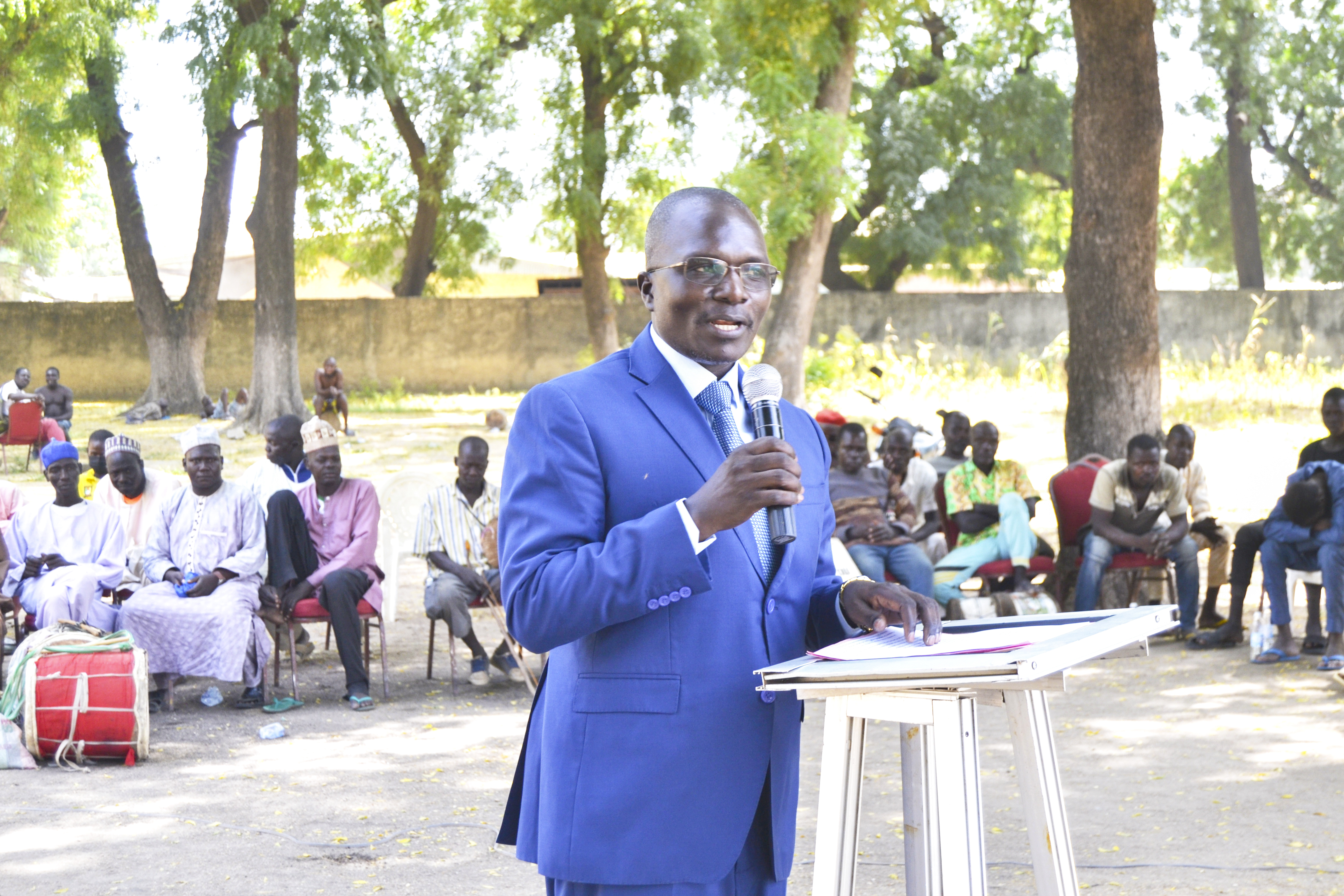 Dr. ATKAHALAY Denis; sub-divisional officer for Moura 1
Other dignitaries in the celebrations were senior religious leaders and traditional leaders; His Majesty the Lamido of Mokolo. His majesties Elhadji Bakary, Aminou Babale, and BACHIROU Koubawo all graced the ceremony. After the dancing, singing, eating and prayers, representatives of the 4 interreligious networks resolved to continue with the conversation on FORB in their respective areas and planned to meet in Maroua a week after to map the way forward. It was all about building social cohesion through celebrating, and building friendships and networks across cultural and religious divides.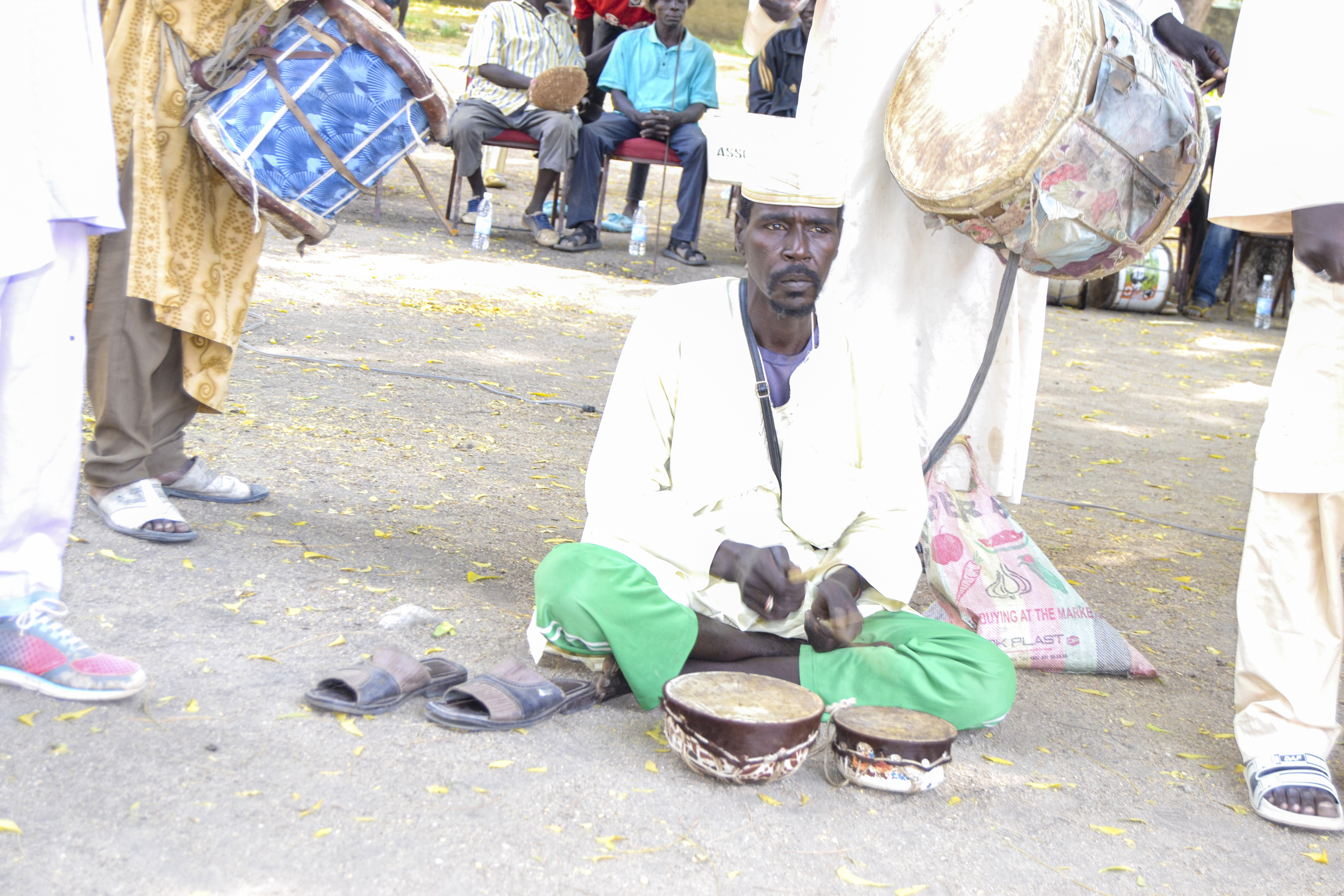 The traditional items communicate different messages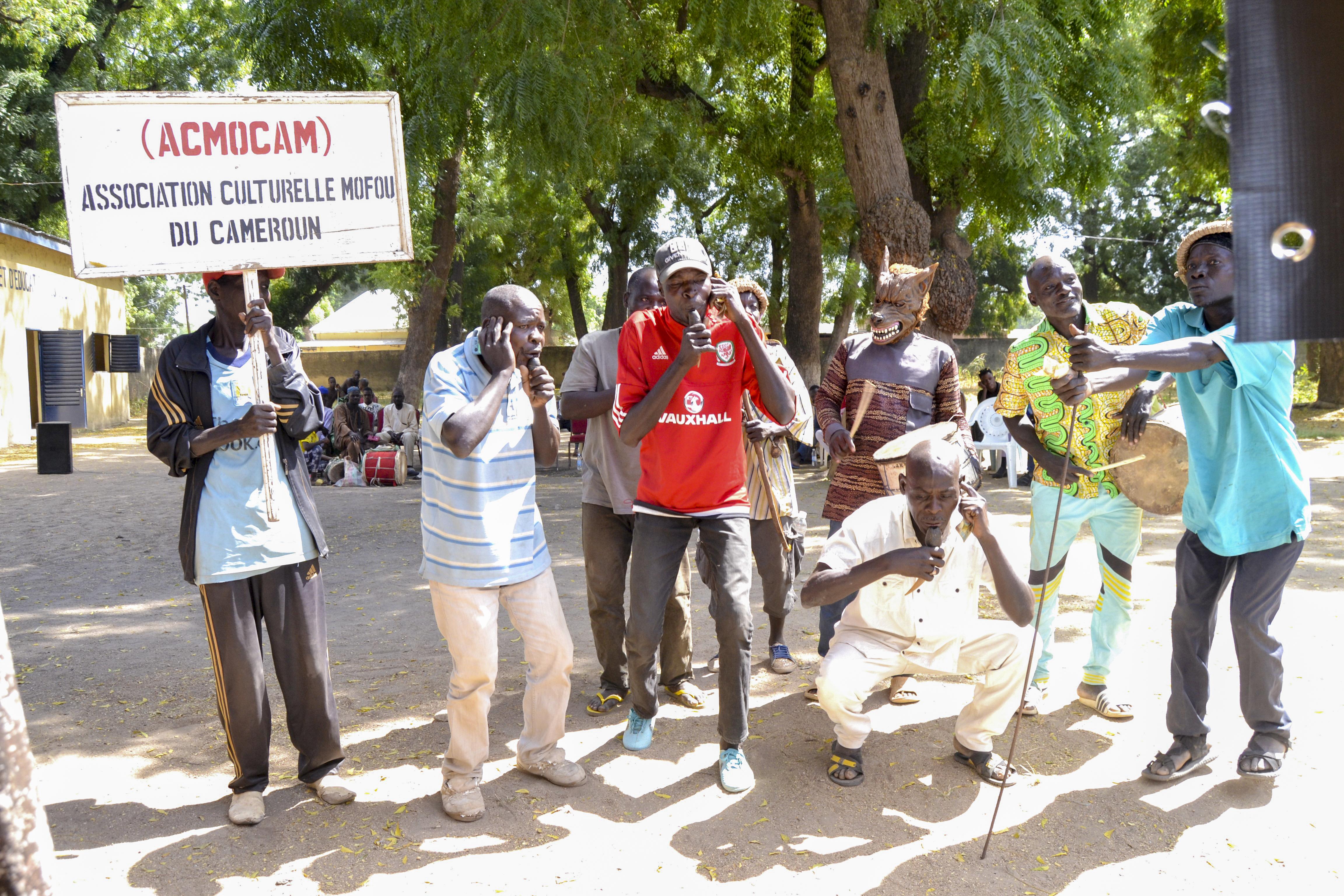 More on the celebration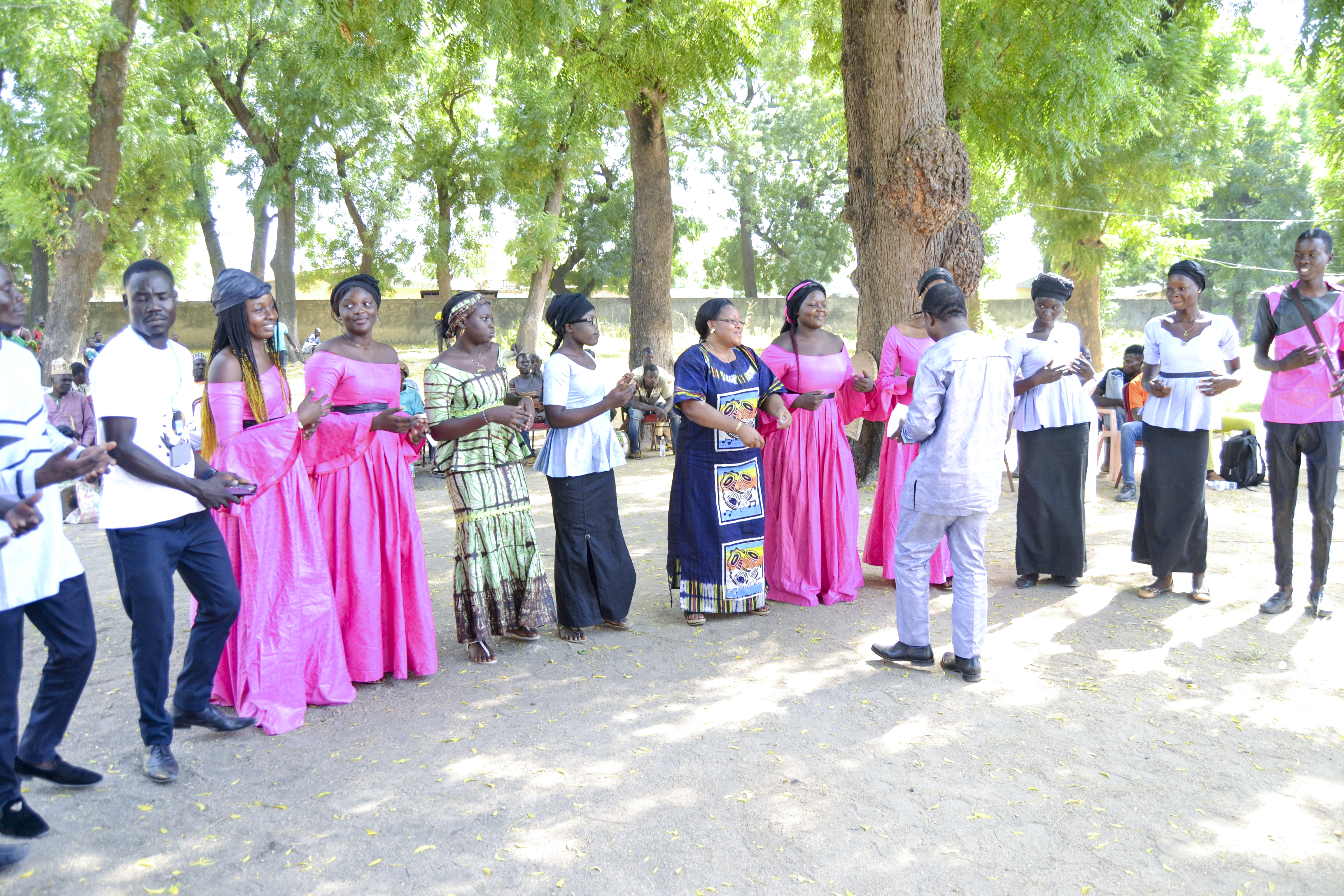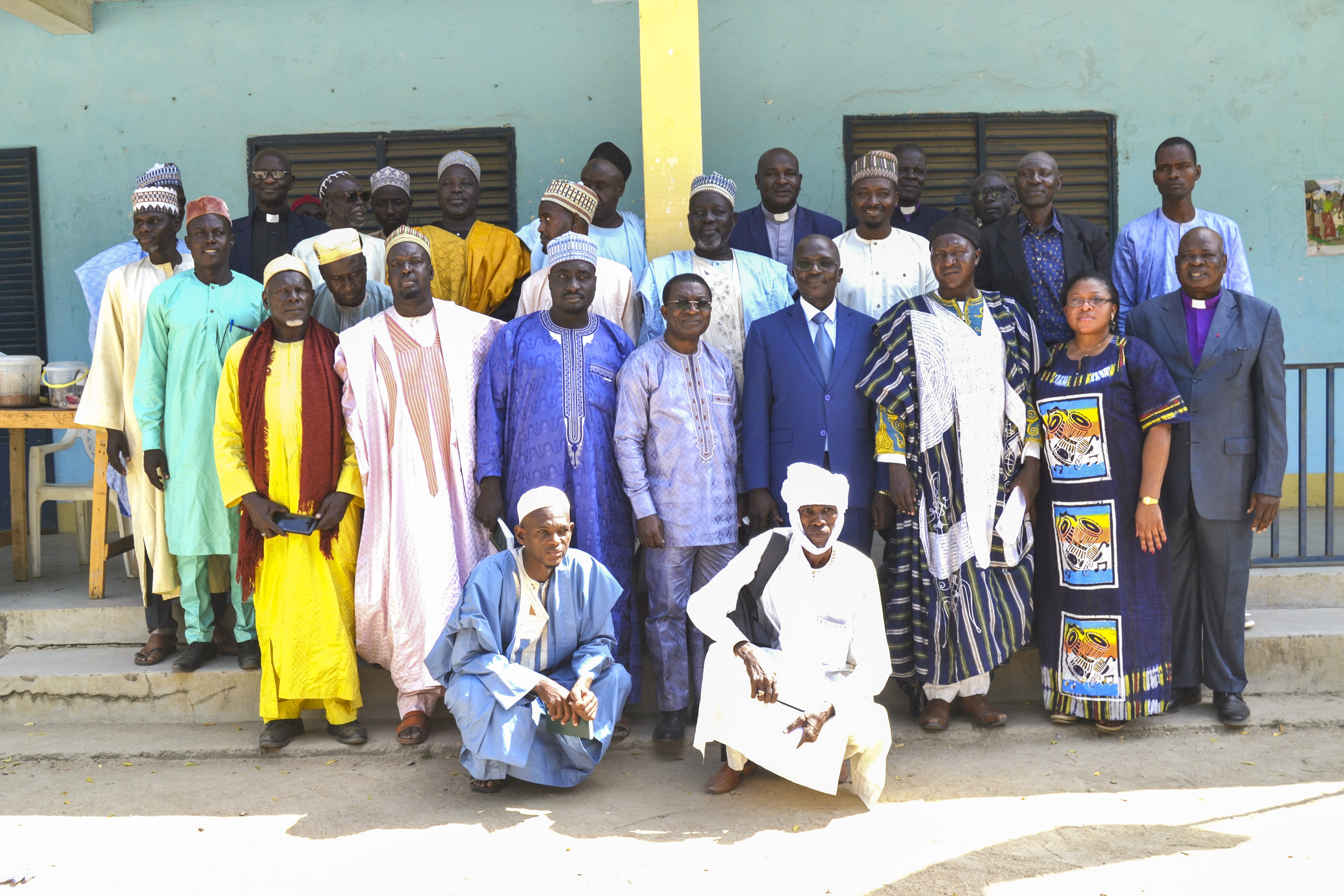 A cross section of religious and traditional leaders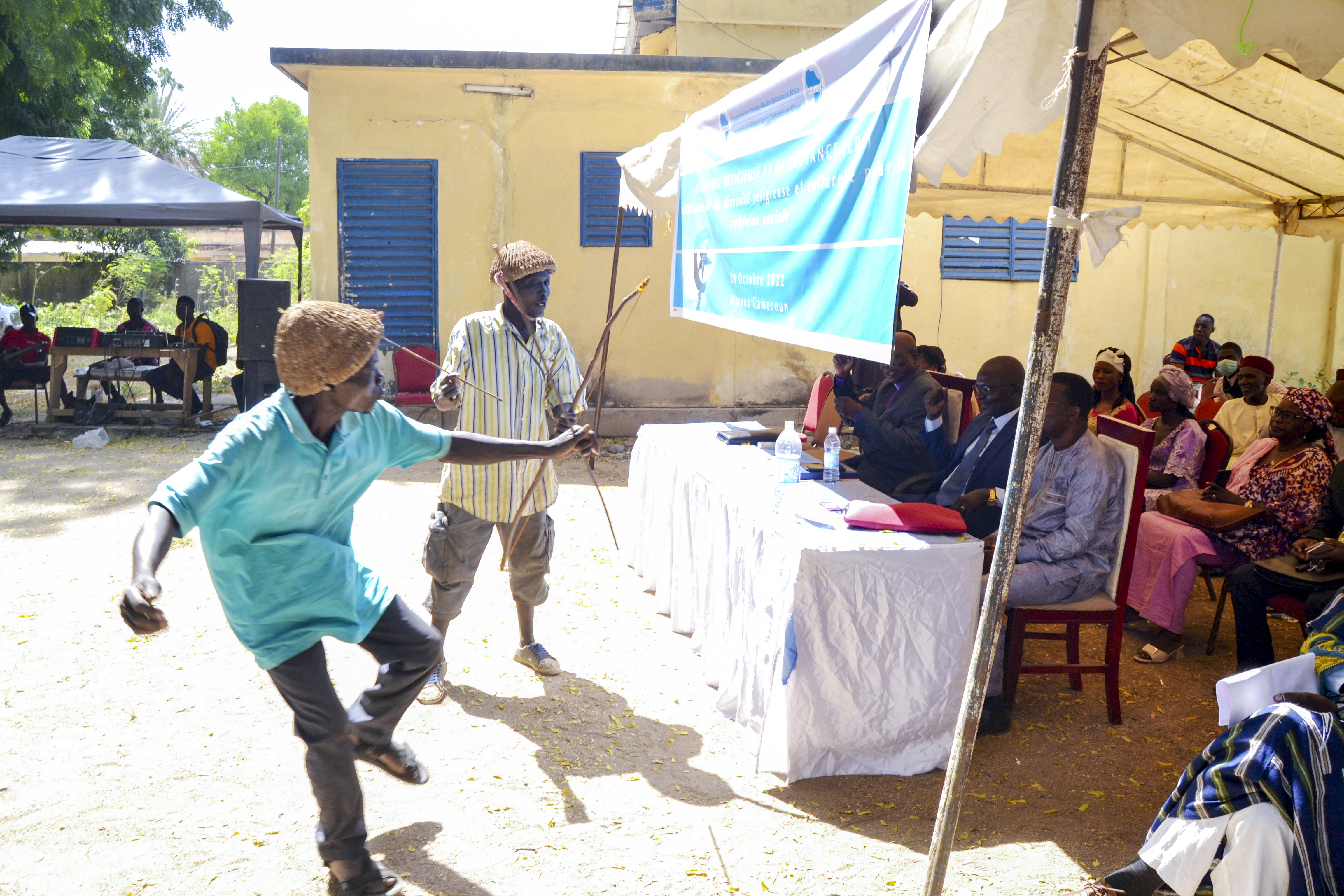 Its all about culture and tradition