PROCMURA's Consultant Rev. Dr. Johnson Mbillah Receives a Peace Award
By

PROCMURA

Hits: 319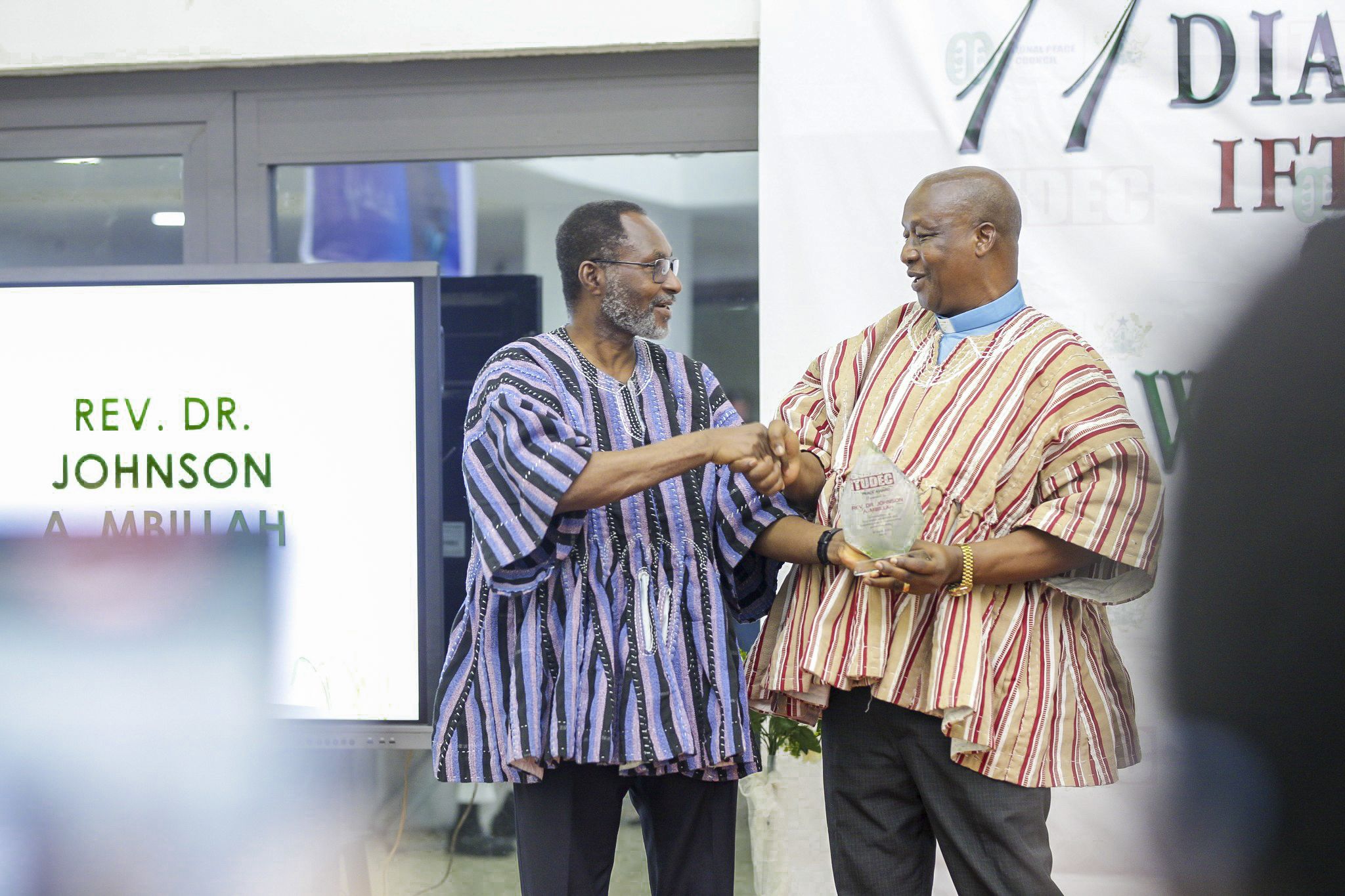 Rev. Dr. Johnson Mbillah, former General Adviser and now a consultant of PROCMURA, has been honoured with a peace award. He received the award on Thursday, April 6, 2023, at a ceremony held at the Galaxy International School, Accra, Ghana. The award was given by TUDEC, a Turkish Islamic organisation committed to promoting (among others), inter-faith unity and dialogue for peace, in conjunction with the National Peace Council of Ghana.
In the words of TUDEC and the National Peace Council, Dr. Mbillah was given the award in recognition of his immense contribution to interreligious peace and peaceful co-existence in Ghana, Africa and the world at large.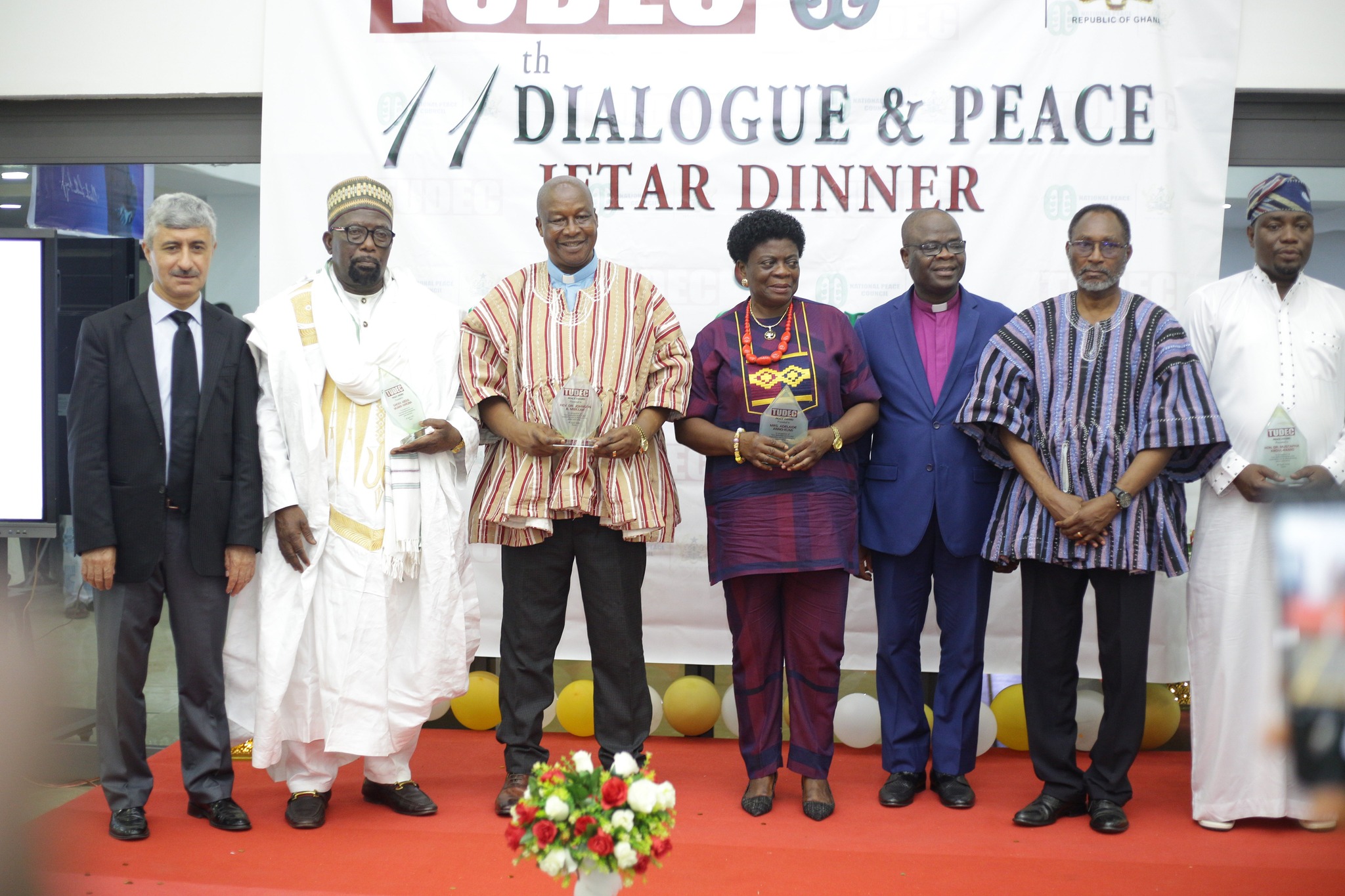 The chairperson of the PROCMURA Area Committee Very Rev. Dr. Nathan Samwini in his reaction to the good news of the award wrote: "Dr. Mbillah more than deserve it. We thank God and thank TUDEC and the National Peace Council for their insightful decision and for the award".
It has come to our notice that previous recipients of this award include among others Most. Rev. Palmer–Buckle, Archbishop of the Roman Catholic Church in Accra at the time, and Sheikh Dr. Osman Nuhu Sharubutu, the National Chief Imam.
Prominent personalities who graced the peace award ceremony included the General Secretary of the Christian Council of Ghana, Rev. Dr. Cyril G. K. Fayose, the Rector of the Akrofi-Christaller Institute of Theology, Rev. Prof. B.Y. Quarshie, the Executive Secretary of the National Peace Council, Mr. George Amo, the Spokesperson of the National Chief Imam, Sheikh Aremeyaw Shaibu, and the leader of the Ahmadiyya Muslim Mission in Ghana.
Dr. Mbillah as we all know, is currently the Director of the Centre for Interfaith Studies and Engagement in Africa (CISEA), of Akrofi-Christaller Institute of Theology, Mission & Culture.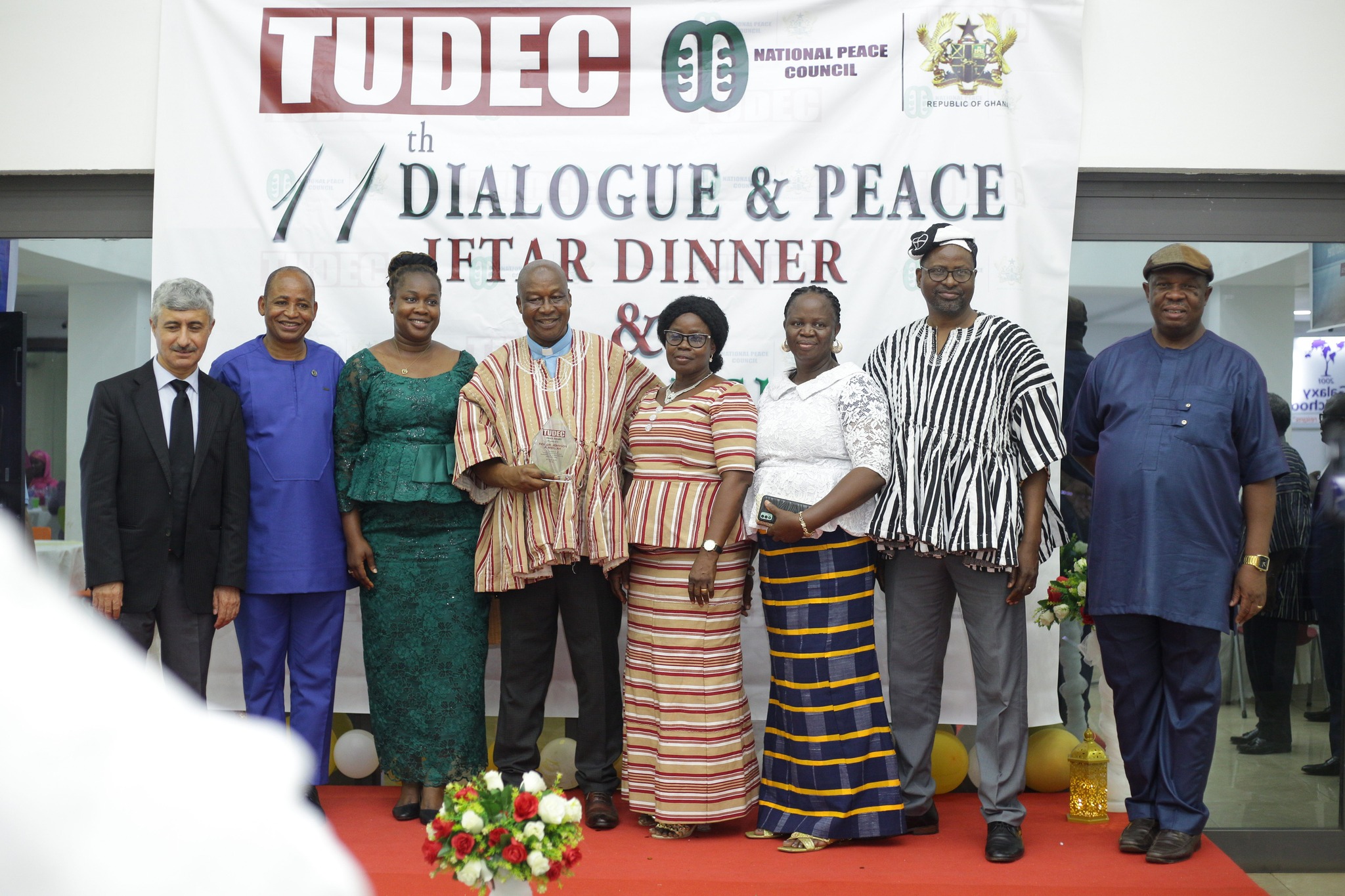 Please join us at the PROCMURA Central Office to congratulate Dr. Mbillah for this deserving Peace Award. Dr. Mbillah, we thank God for who you are and for your continuous service in Christian-Muslim relations in Africa and beyond.