Using Sports to Promote Peace, Peaceful Elections & Community Cohesion in Sierra Leone
By

PROCMURA

Hits: 211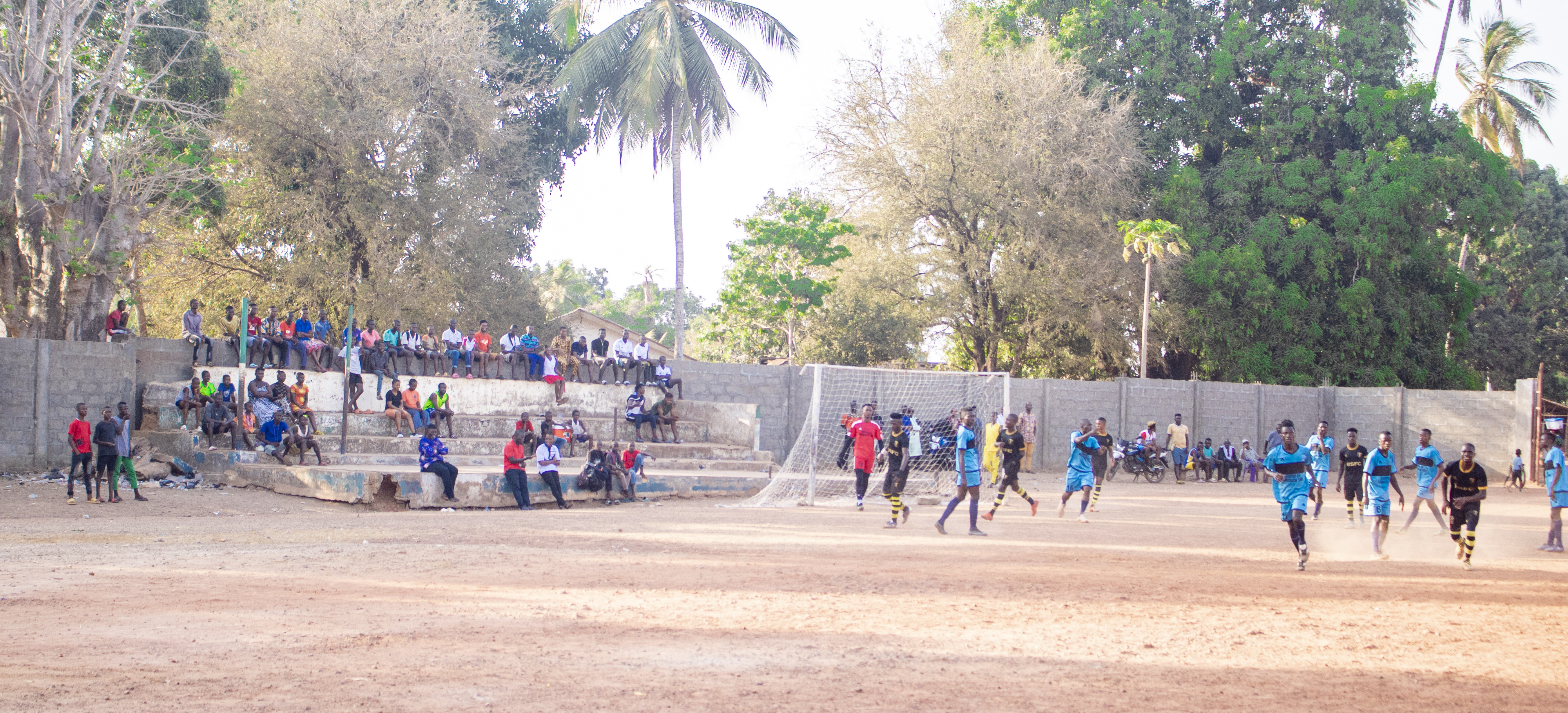 The Programme for Christian-Muslim Relations in Africa (PROCMURA) understands the power behind using sports in building and promoting peace and community cohesion. Sports can unite people regardless of their backgrounds or political, social, or religious differences. This cannot be overemphasized, especially in Sierra Leone. Over the years, Sierra Leone, a country with a pluralistic religious population, has experienced several challenges, especially electoral-related violence and religiously instigated conflicts that have left masses divided along religious, political, and even ethnic lines.
The situation gets heated in and around election cycles as the country gears towards having its new set of leaders. This year, PROCMURA has a special focus on Sierra Leone as the West African country nears its General Elections scheduled for June 24, 2023.
Past elections in Sierra Leone have not been a so-good experience, something which calls for intervention from various stakeholders to not only sensitize the masses on the need to remain peaceful before, during, and after the elections but also on the importance of upholding religious freedom for everyone and not discriminating against them based on the religion that they subscribe to.
The Sierra Leone's Inter-Religious Council estimates that at least 70% of the population of the West African country is made up of Muslims, and Christians account for an estimated 20%. In comparison, 2% subscribe to traditional African religions. With such a population, any platform that would help bring together the various faith communities to pull together towards realizing cohesion and an environment in which one is not judged based on their religion, region, ethnicity or political block they come from is welcome.
In March 2023, PROCMURA began a series of activities in Sierra Leone with the aim of creating an enabling environment to not only promote peaceful coexistence in the communities but also promote religious freedom and mutual respect and tolerance kicking off a football tournament between Christian and Muslim youth that created a platform to carry and spread these messages across the country with a keen focus on areas that have experienced political and religious-related conflicts.
The football matches brought together people drawn from various political and religious backgrounds as they sought to watch the matches and support their favorite teams throughout the competition.
The President of the Church Council of Sierra Leone (CCSL), Rev. Henry Samuels, who graced the final match of the competition in Kambia, northwest of Sierra Leone, agreed that football is one of the many sports activities that provide a suitable platform that connects people and promotes peace and builds community cohesion among people irrespective of their religious or political affiliations.
Rev. Samuels expressed his gratitude for the attitude with which the people in Kambia received the calls to remain peaceful and messages of promoting and protecting religious freedom. He further encouraged the people in Sierra Leone to respect each other's faith as it's a fundamental human right.
The Chairperson of the PROCMURA's Area Committee in Sierra Leone Rev. Christian Sutton Koroma reiterated that sports are a positive distraction from the challenges people face, political and religious intolerance and discrimination included. While reminding Sierra Leoneans to jealously guard peace in their country and not allow any elements of divisions, whether religious or political, to divide them, Rev. Christiana challenged the young people to take the bonds and relationships created through the sports to their respective communities level and play a role in making sure that there is peace and freedom of religion.
For close to sixty-four (64) years now, PROCMURA has been working with various stakeholders at the grassroot levels across Africa to build and promote peace and peaceful coexistence of people from various backgrounds, including religious and political.