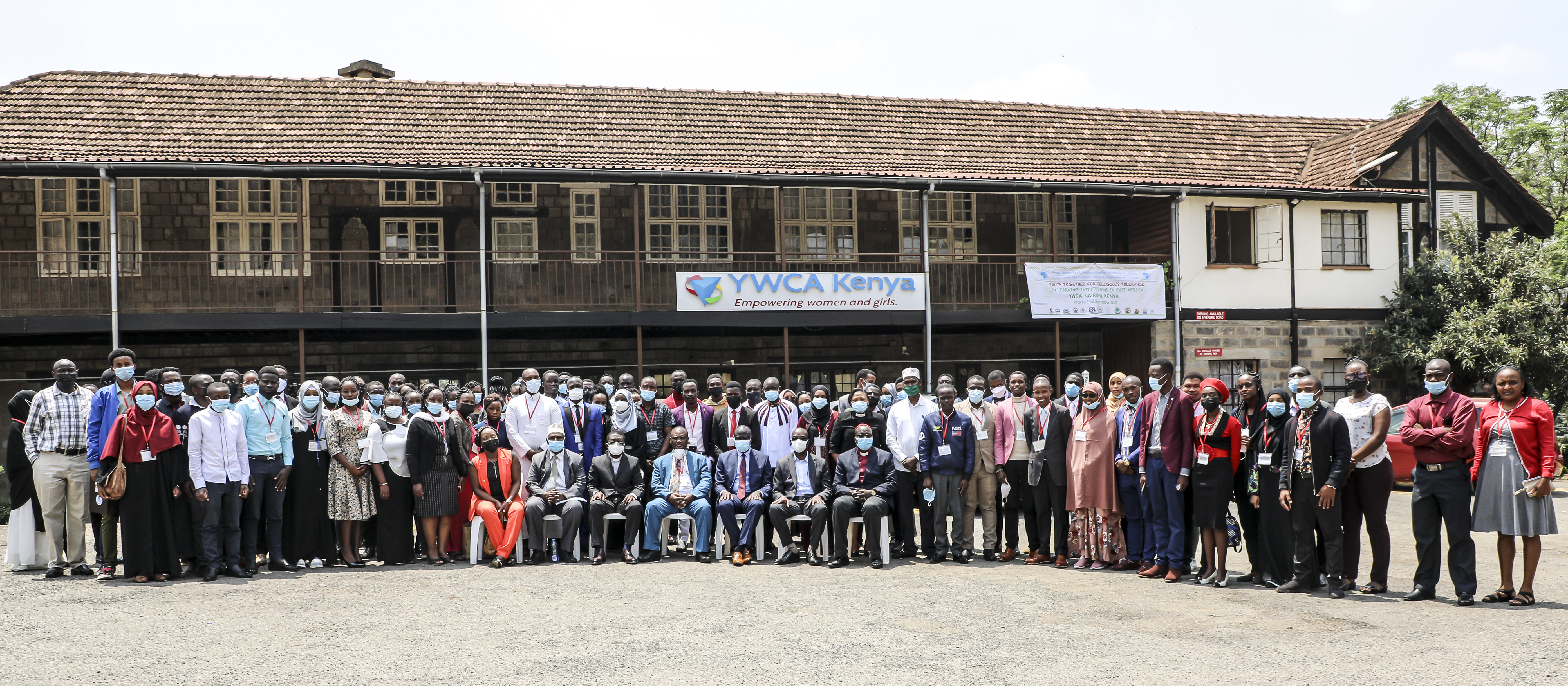 The Programme for Christian-Muslim Relations in Africa (PROCMURA) convened its first ever Youth Symposium on Religious Tolerance, Radicalization and Violent Extremism in learning Institutions in East Africa, from 19th - 23rd September 2021 at YWCA's lounge in Kenya's capital, Nairobi.
The hybrid symposium themed: "YOUTH TOGETHER FOR RELIGIOUS TOLERANCE IN LEARNING INSTITUTIONS IN EAST AFRICA", brought together one hundred (100) Christian and Muslim university students from twenty two (22) universities from the East African countries of Kenya, Tanzania, Uganda, South Sudan and Malawi.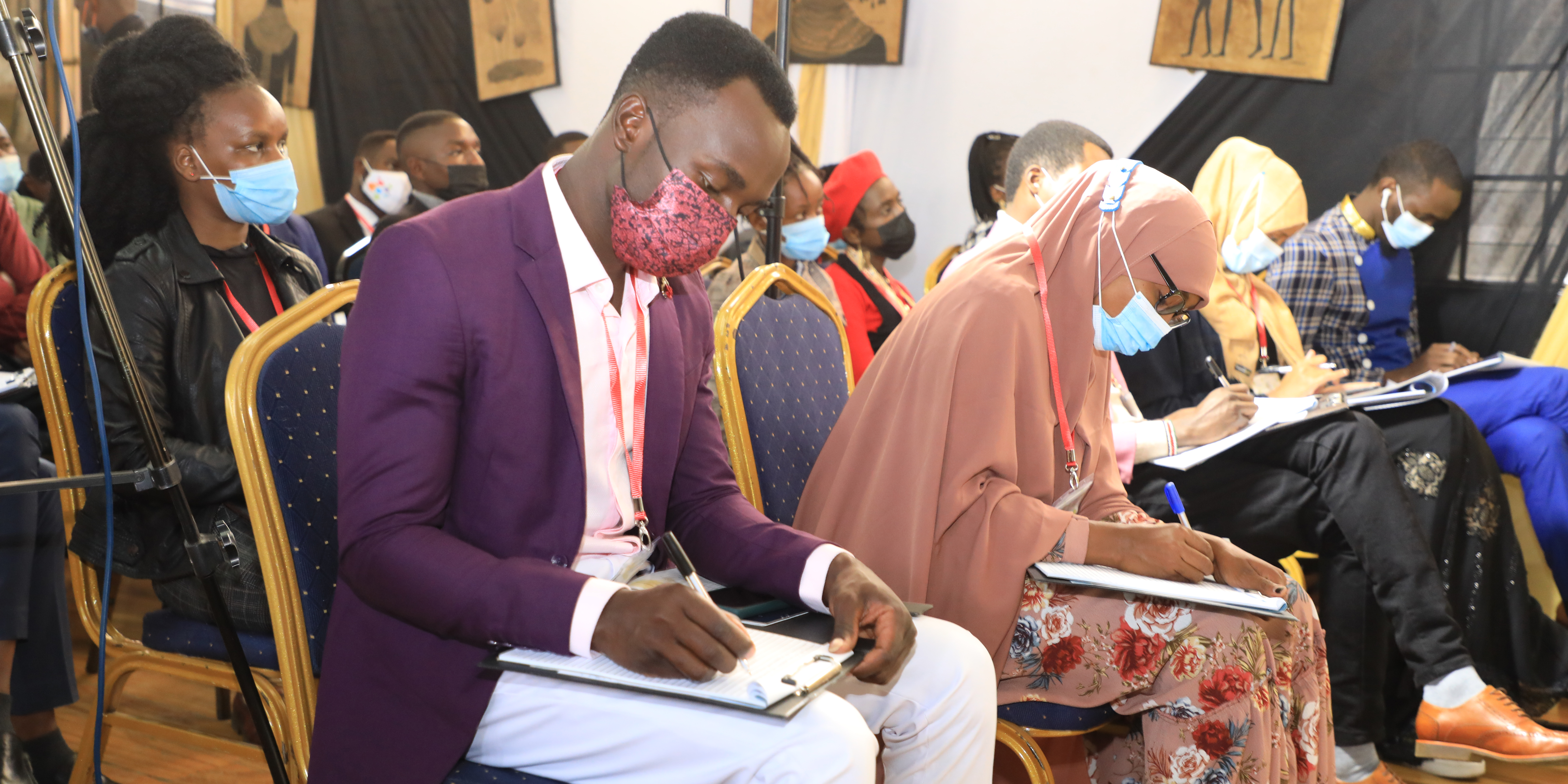 Participants represented the following universities from Kenya: Moi University Eldoret, Umma University, Garissa University, Kisii University, St. Paul's University, Kenya Methodist University, Kenyatta University, Moi University Nairobi, Technical University of Kenya, University of Nairobi, and Jomo Kenyatta University of Agriculture and Technology. Tanzania: Sokoine University, St. Augustine University, Institute of Rural Development Planning, University of Dodoma, and Institute of Finance Management. Uganda: Mountains of the Moon University, and Mutesa I Royal University. South Sudan: the University of Upper Nile, and Juba University. Malawi: Mvenge University of Malawi. Stakeholders present included Deans of Students of the various universities, religious leaders, Students Leaders, leaders of faith-based communities in learning institutions, government officials the media, the Christian Council of Tanzania (CCT), and Danmission.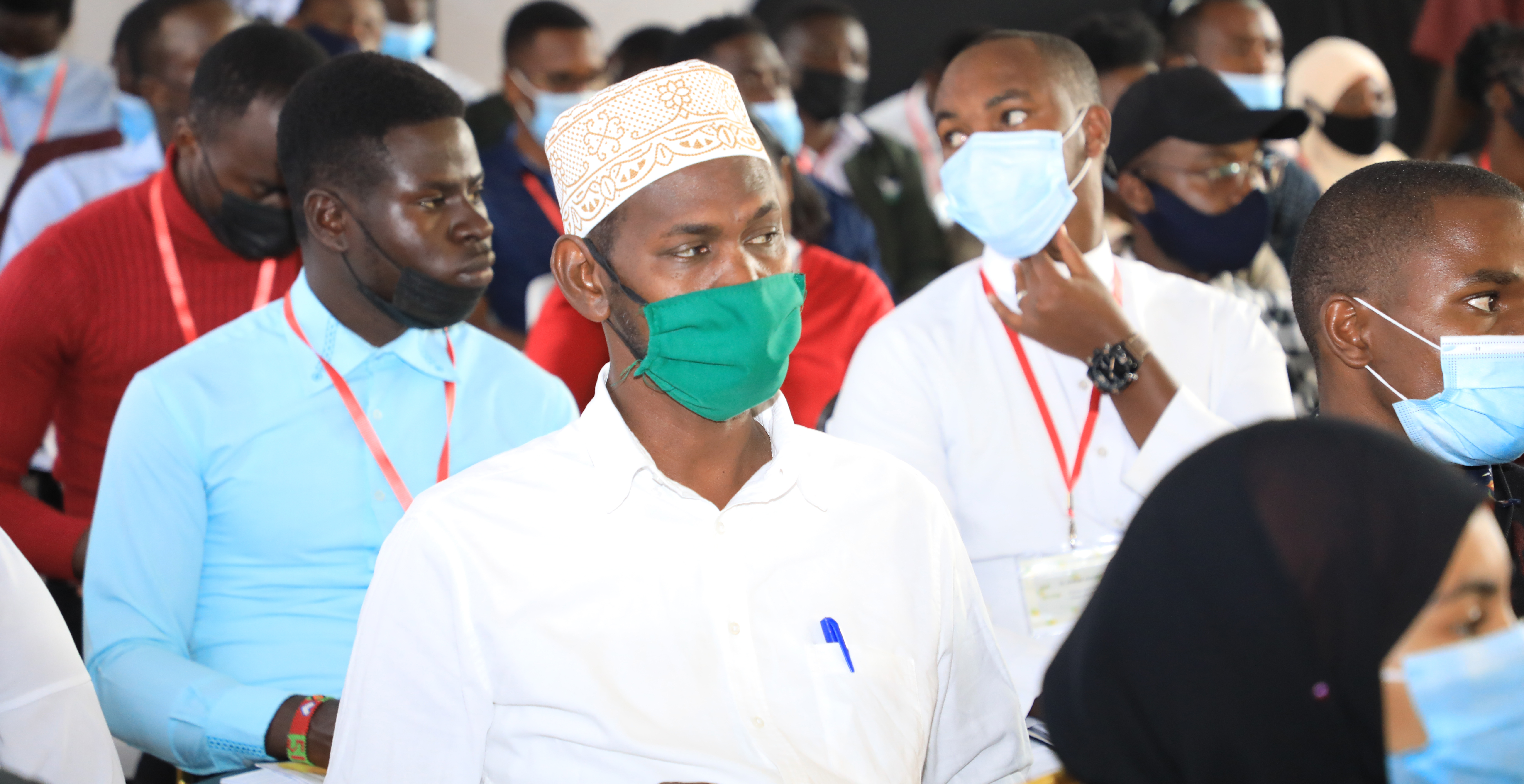 Rev. Dr. Komi Adrake, the PROCMURA's General Adviser in his opening remarks, reminded participants that learning institutions are among the few places that bring together youth from different backgrounds and have recently become a soft target for elements of violent extremism and those seeking to radacalize young people.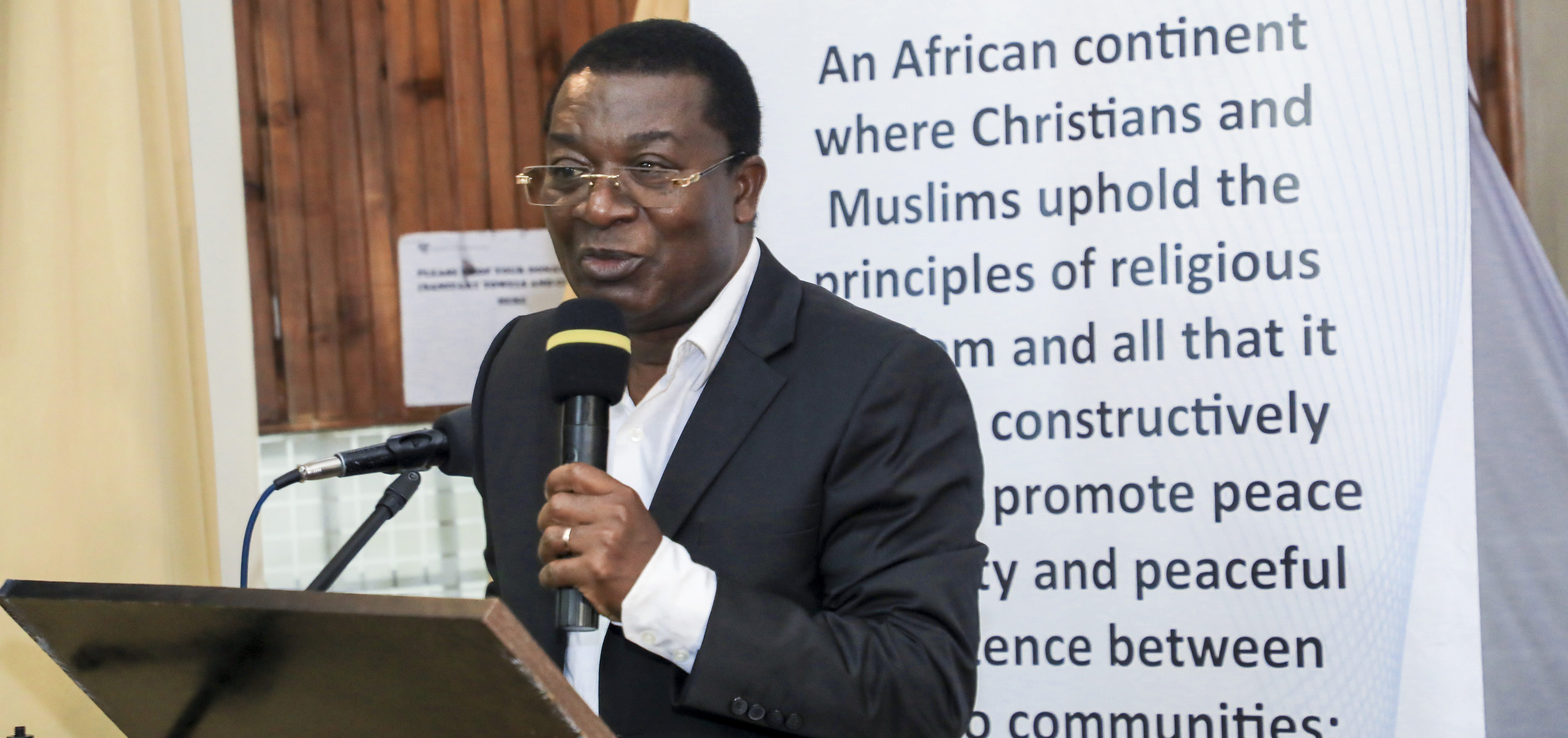 This, he noted, raises the need to empower the youth in learning institutions with knowledge and skills to prevent religious intolerance, and promote peaceful co-existence among students. PROCMURA is committed to this course, he noted. This is congruent with the United Nations sustainable development goals (SDG) 16, on promoting peaceful and inclusive societies, and Aspiration 4 of the African Union Agenda 2063 "A peaceful and secure Africa", which calls for nurturing of a culture of peace and tolerance in Africa's children and youth through peace education.
Setting the tone of the symposium , Ms Joy Wandabwa, PROCMURA's Team Leader – Finance and Administration, in her address on the rationale of the symposium, quoted Eleanor Roosevelt who said; "it's not enough to talk about peace, one must believe in it and it isn't enough to believe in it, one must work at it together". She then called on the university students to work together towards building peace and a better world. Ms. Wandabwa concluded her address by ushering in the chief guest to officially open the symposium.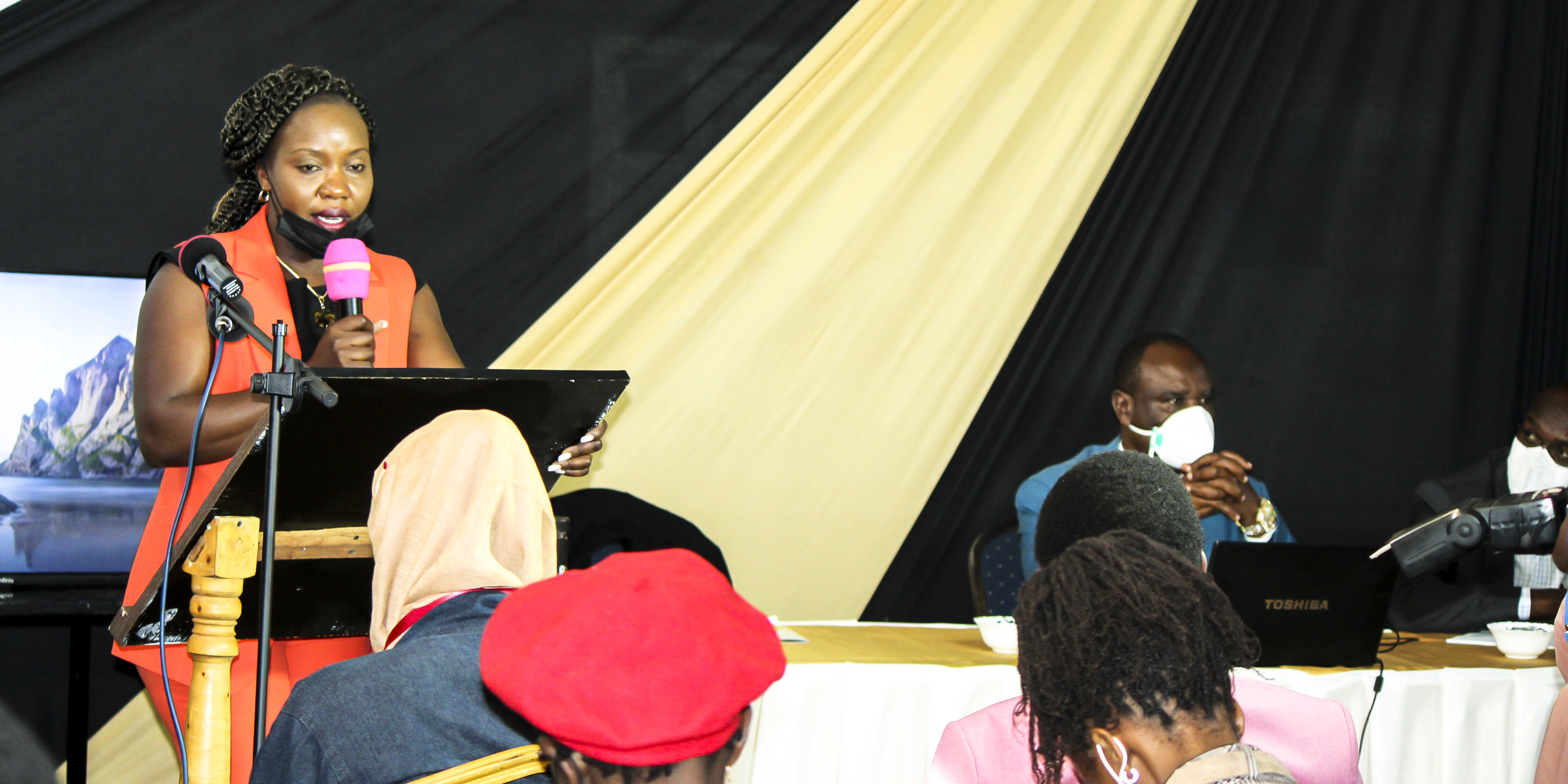 The County commissioner of Machakos, Commissioner John Ondego in his official address to open the symposium, stressed on the vulnerability of university students to radicalization, leading to religious intolerance and violent extremism. He shared his wealth of experience and called on the youth to make good use of their diverse religious backgrounds and be agents of change in their institutions as far as religious tolerance is concerned.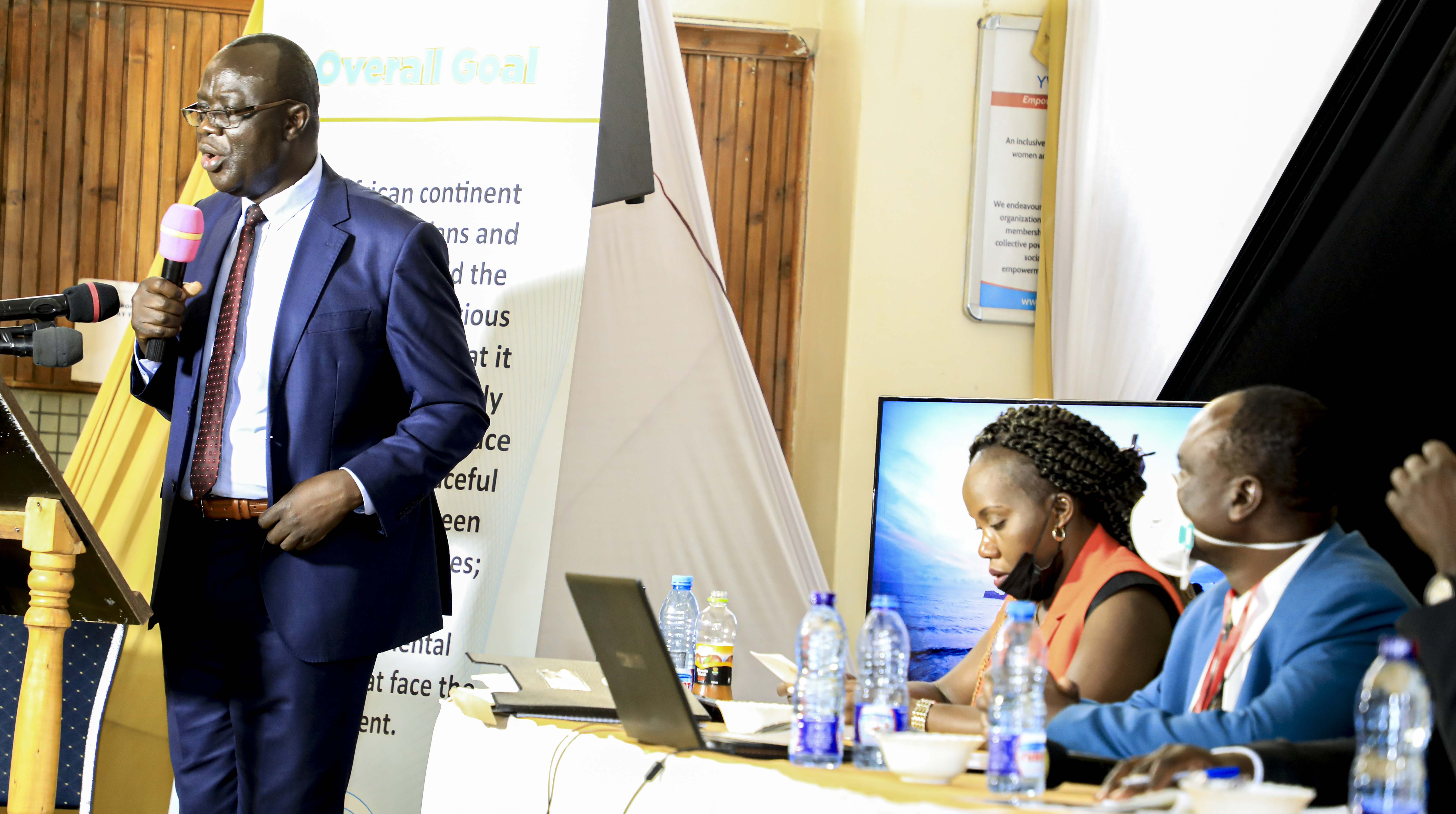 Marking the International Week of Peace
To Mark The International Day of Peace 2021, the young people were engaged in outdoor activities all tailored towards building cohesion among people from different religious backgrounds, as the theme guided.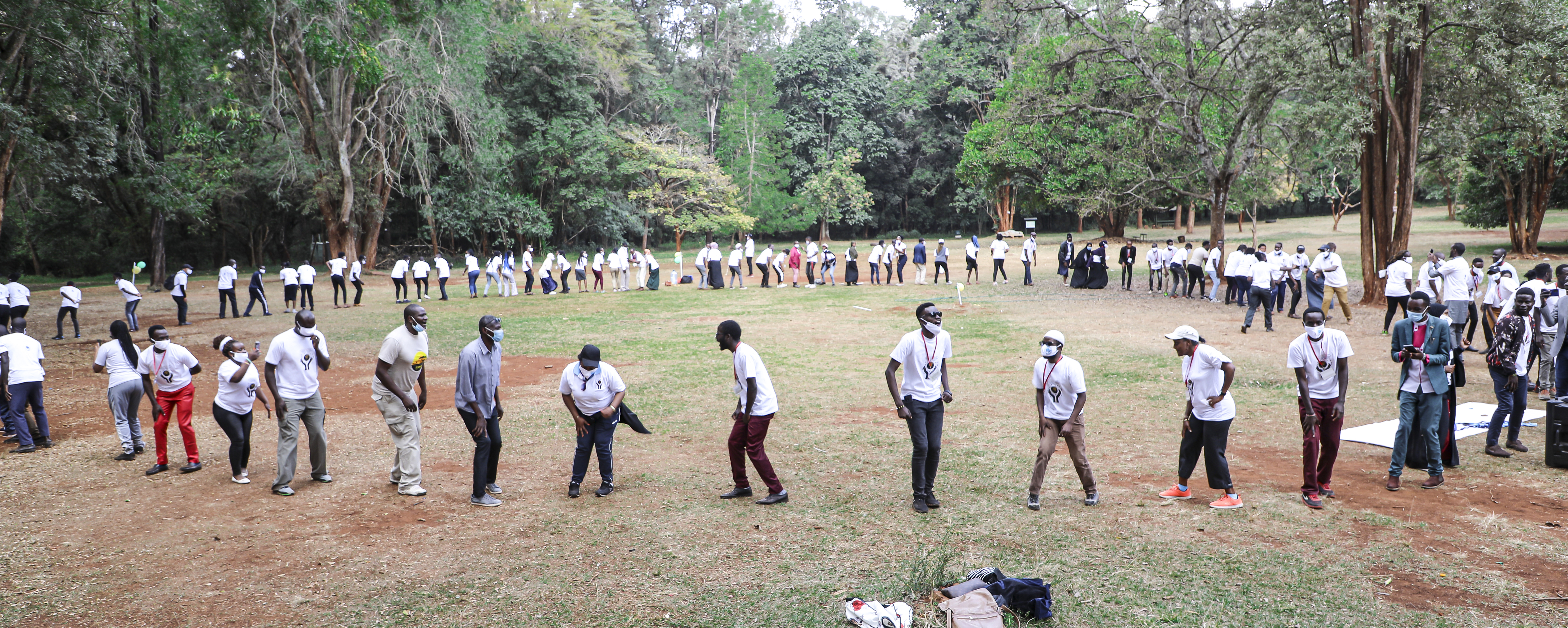 Rev. Dr. Johnson Mbillah PROMURA's Consultant, who addressed the youth virtually from Ghana, laid emphasis on Role of the Youth in Countering Radicalisation and Violent extremism in learning institutions and why there was need for them to be proactive in the fight against these phenomenon. His address came on the second day of the symposium upon marking the International Day of Peace. Before the youth set out for outdoor activities.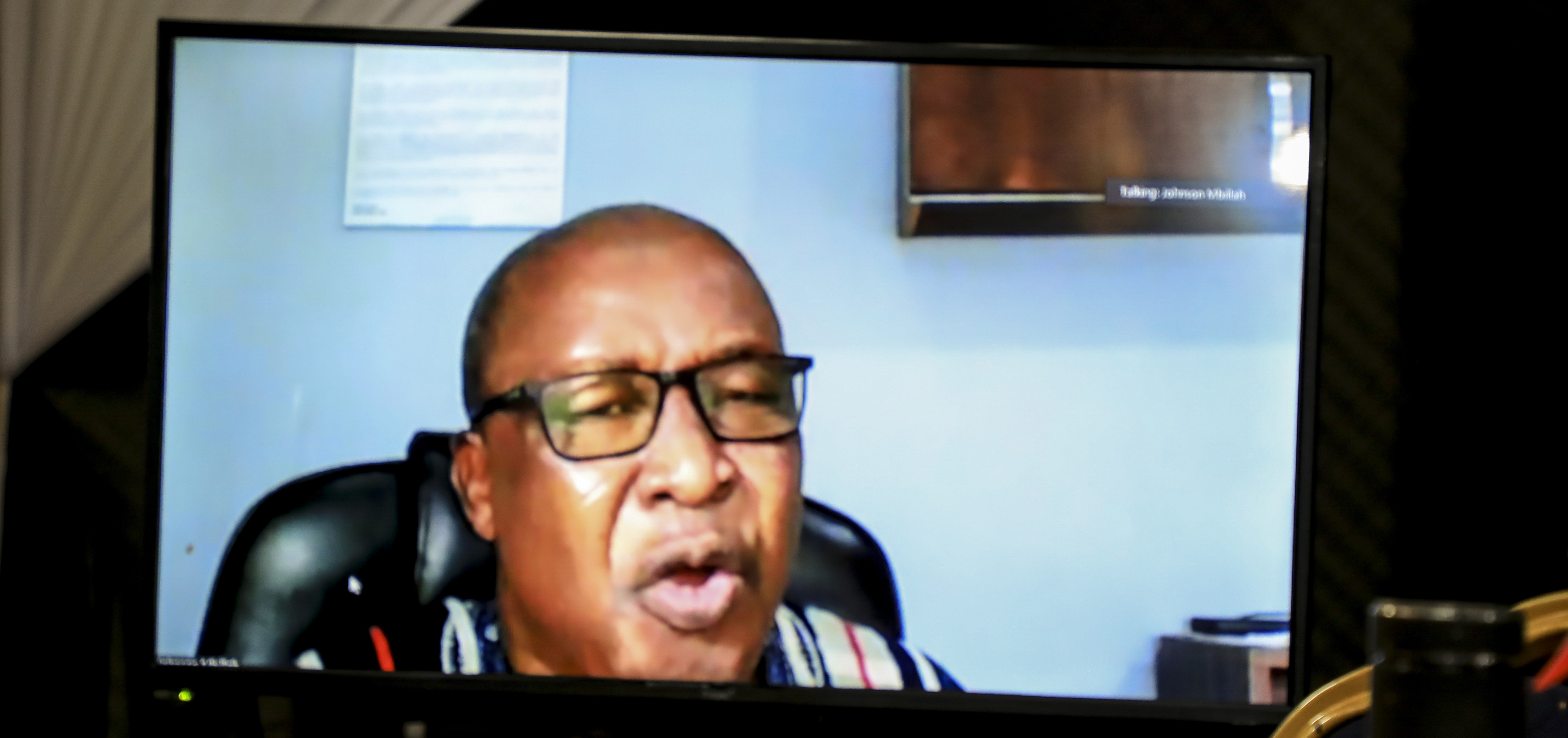 He weighed in on the theme and reminded the stakeholders present that religion should ideally be a building force and not a destructive one. Calling on the young people, in particular, to avoid falling prey to the traps of religious indoctrination, and also what he termed as "Negative Solidarity."
Strictly adhering to COVID protocols, the participants set out to the Nairobi's Arboretum park for a vibrant Team Building session, which enabled them to break barriers, clarify stereotypes, prejudices, and misunderstandings about the religious other as they practically engaged one another in the activities.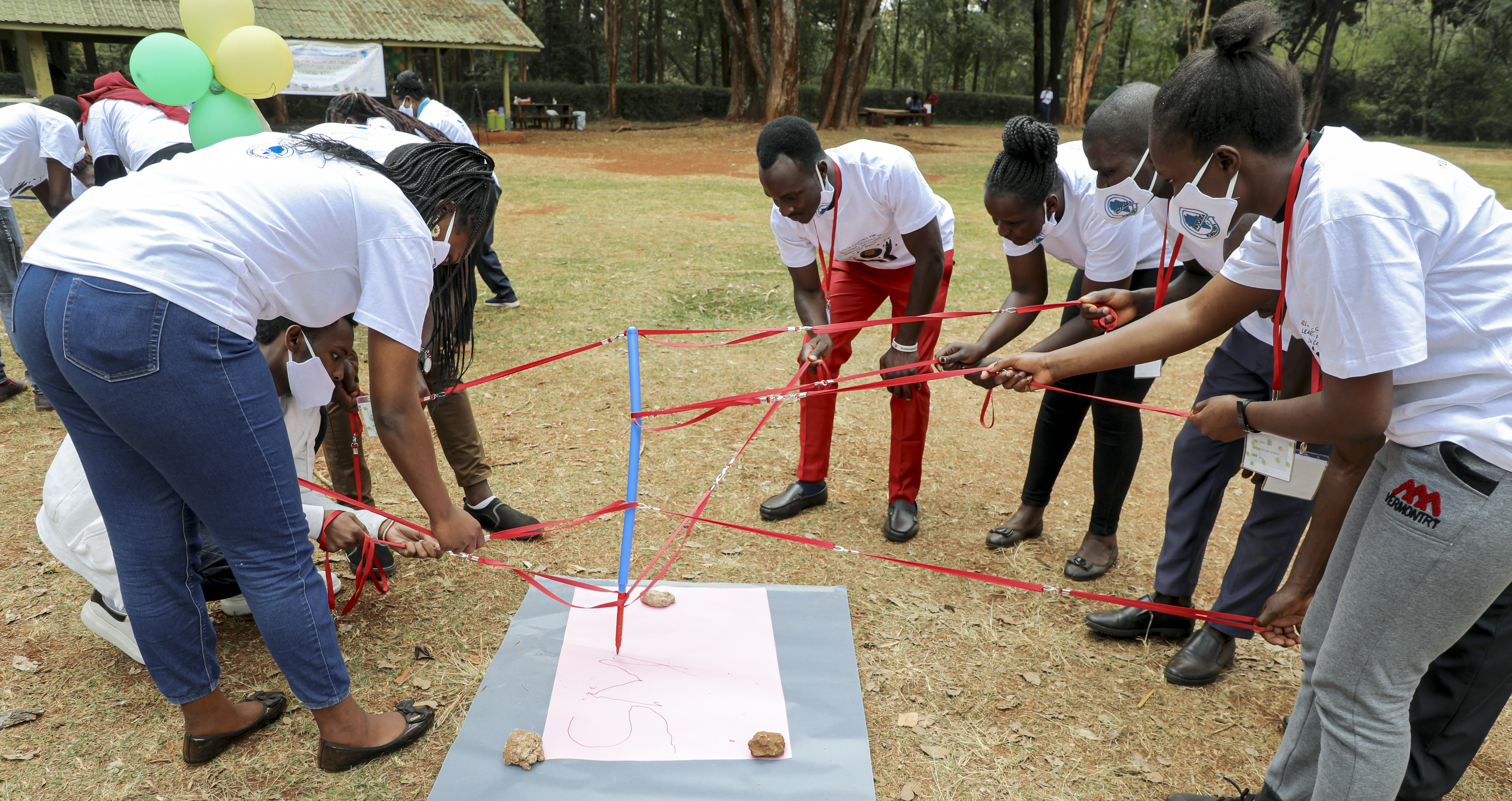 In separate sessions with university stakeholders, the PROCMURA management engaged Deans of students, Chaplains and Religious leaders to institute PROCMURA Chapters in their institutions. These evoked a new consciousness among the stakeholders, as they devoted themselves to establishing PROCMURA chapters/interfaith clubs in their respective institutions, to ensure religious tolerance on campus and beyond. 
The highlight of the event was marked in an elaborate closing ceremony with all the participants being awarded certificates of participation while a few selected personalities and organisations were recognised as Peace Ambassadors with the PROCMURA Recognition Award for distinguished personalities for their contributions toward peace-building in their communities and the wider East African Region.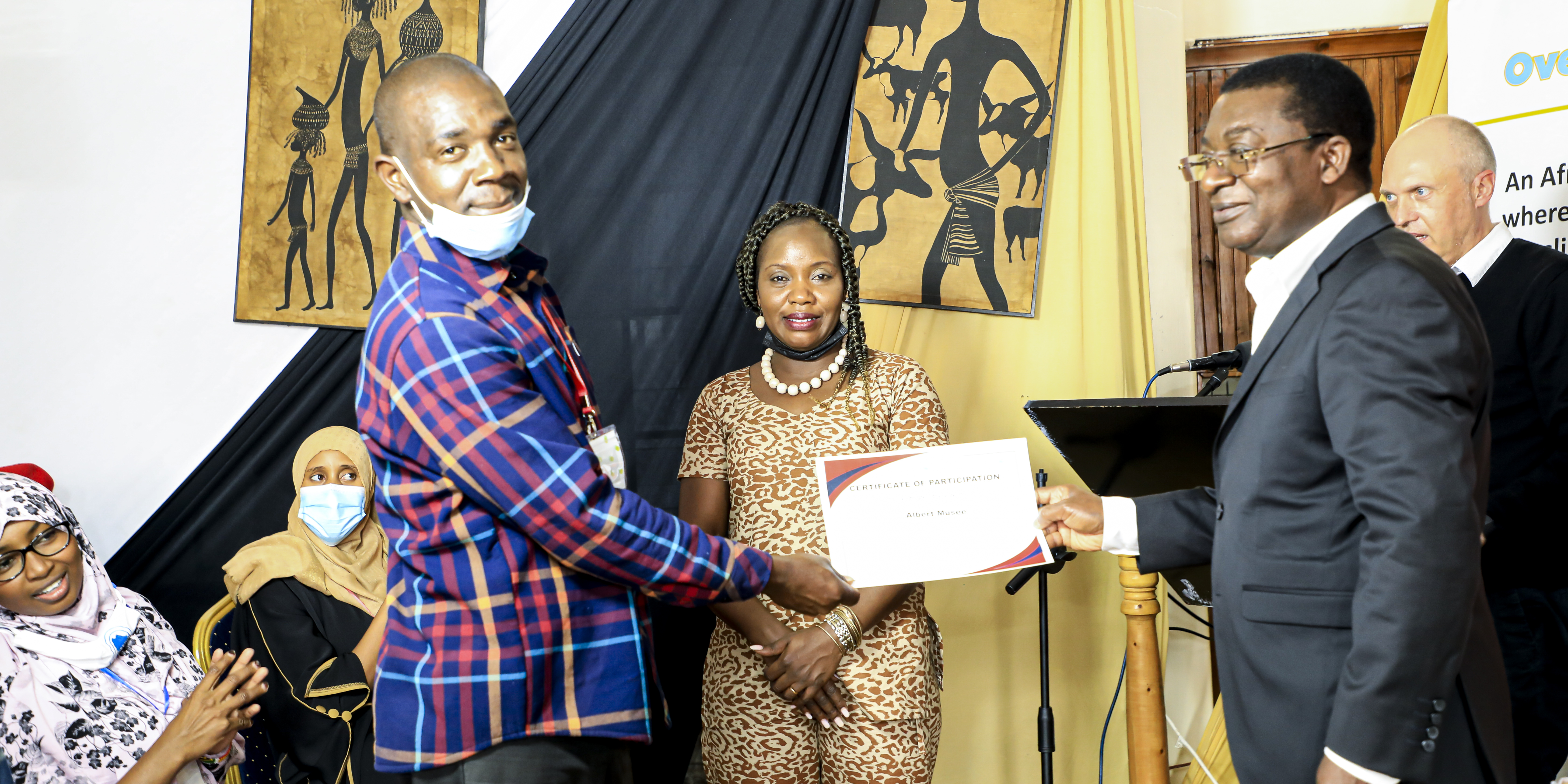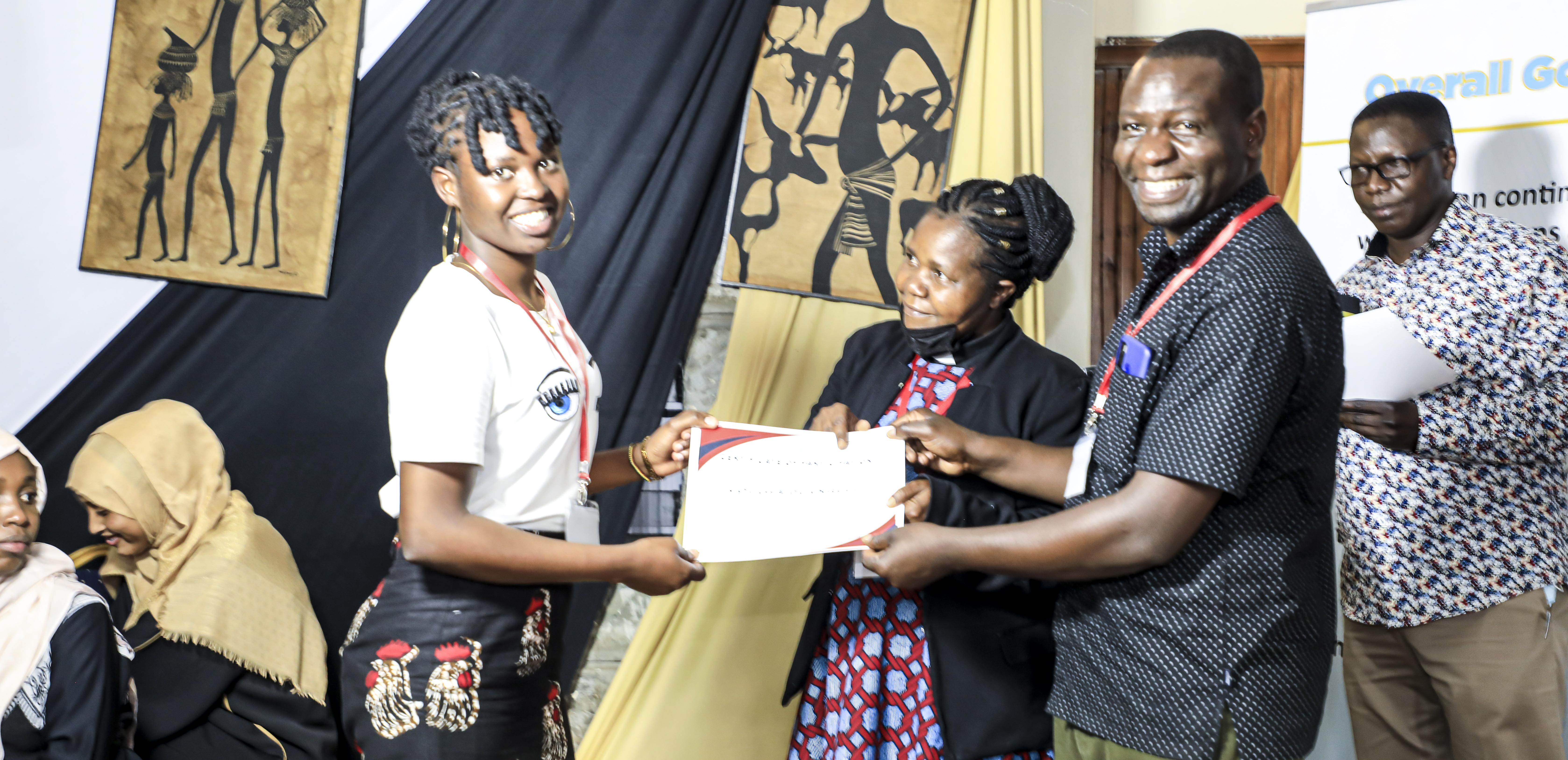 The hallmark of the closing ceremony was the solemn commissioning of PROCMURA Youth Peace Ambassadors, who expressed their willingness and commitment to the prevention of violent conflict, radicalization, and violent extremism, and the promotion of religious tolerance in institutions of learning through the PROCMURA Chapters /Interfaith clubs.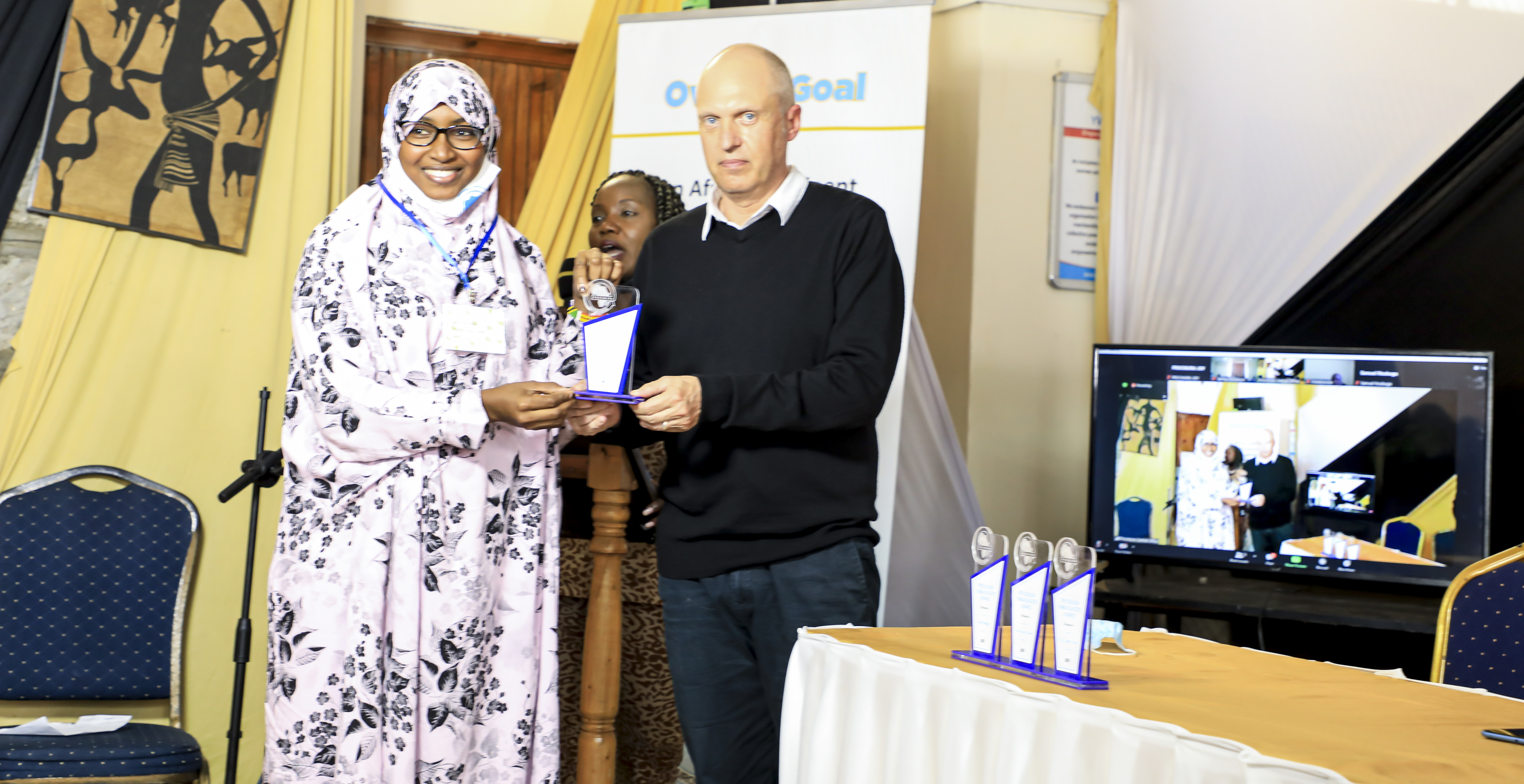 The PROCMURA Chapters in learning instititions are interfaith clubs established at the institutional level to promote a culture of peace, peaceful co-existence and mutual religious tolerance between students of different faiths. These chapters seek to promote peace among learners by creating different platforms on campus to address the challenges faced by youth among other issues of common concern in the 21st Centuary