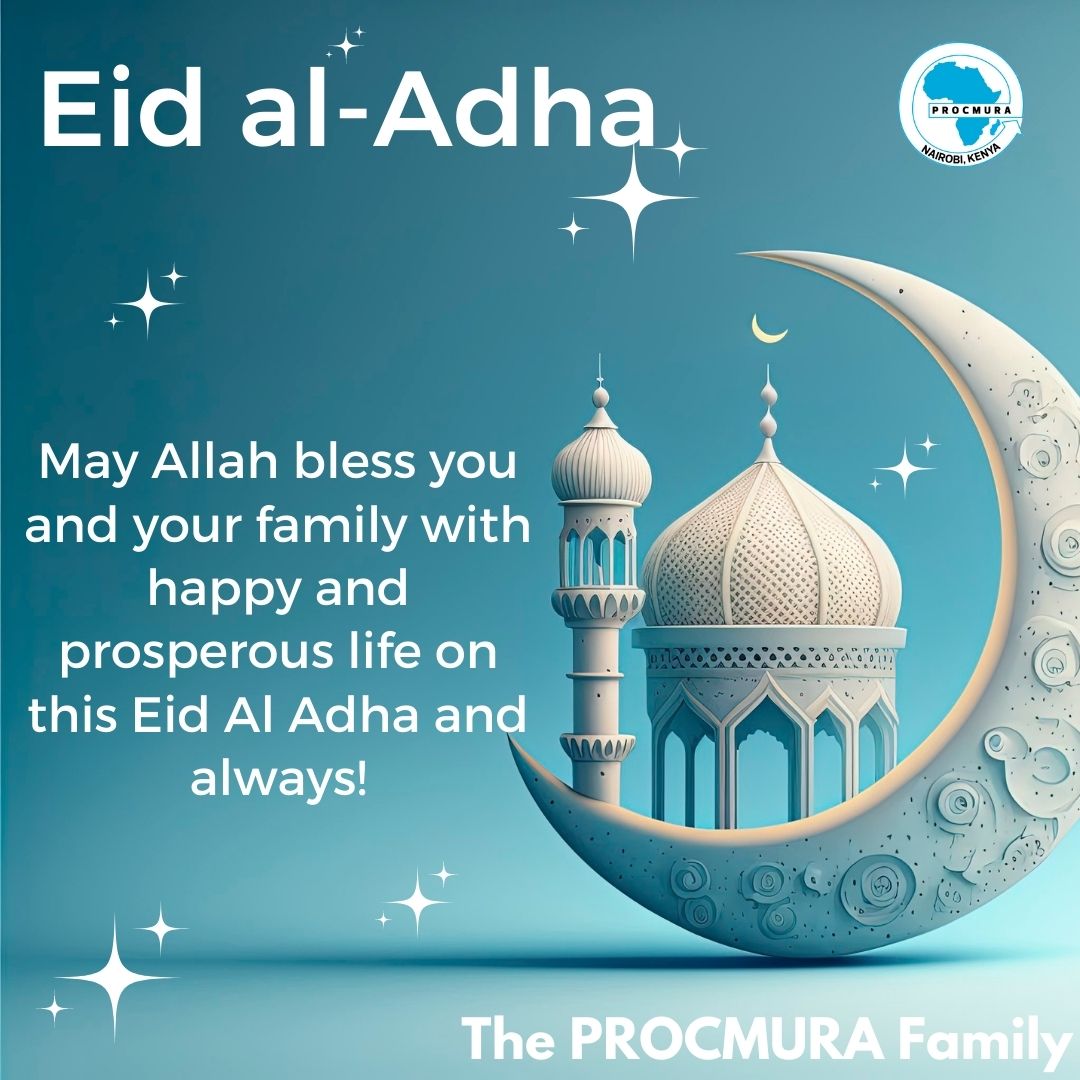 We, the PROCMURA family, extend warm greetings and heartfelt wishes to our Muslim brothers and sisters as they celebrate this auspicious occasion of Eid al-Adha. May this joyful festival bring you abundant blessings, peace, and prosperity.
We fully recognize that Eid al-Adha, also known as the Festival of Sacrifice, holds great significance in the Islamic faith and it reminds us of the values of faith, sacrifice, and compassion.
As we join our Muslim brothers and sisters in celebrating this great day, it is a time to embrace the spirit of unity and togetherness in our diversity and show kindness and generosity to one another.
May this Eid al-Adha bring with it blessings and success to you and your families!
Eid al-Adha Mubarak!