PROCMURA Launches "I Stand for Peace" Campaign at the Gala Commemorating the 2023 International Day of Peace
By

PROCMURA

Hits: 315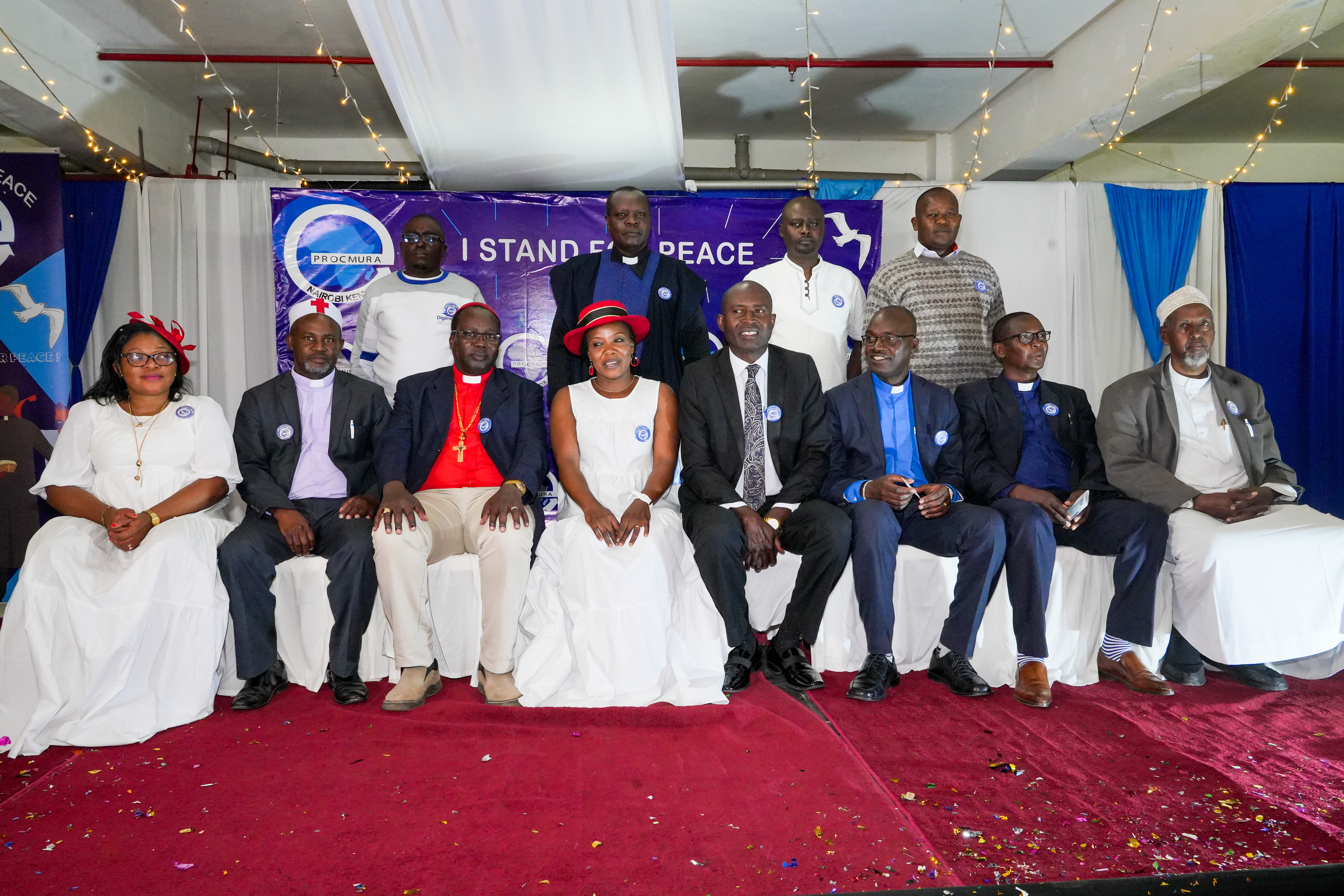 Reliable statistics show that many countries across Africa continue to experience a state of conflict and instability, a fact that calls on various Peace Actors from across the continent to proactively identify possible triggers of conflicts within their respective communities and respond effectively. It also requires Peace Actors to pull together their energy and resources to ensure that Aspiration 4 of Agenda 2063, a call to ALL Africans, is not only on track but also remains a foreseeable reality.
Aspiration 4 of Agenda 2063 foresees an African continent that is peaceful and secure - a continent that 'is conflict-free with harmony and understanding among communities at the grassroots'.
It is in this spirit that The Programme for Christian-Muslim Relations in Africa (PROCMURA) launched the "I Stand for Peace" campaign after a series of activities geared towards celebrating this year's International Day of Peace across its constituencies in Africa, including a spirited media campaign, that culminated in a Gala at the Central Office in Nairobi, Kenya.
PROCMURA's Programme Officer, Rev. Dr. Salli Effungani rolls up the "I Stand for Peace" banner as the Team Leader, Ms. Joy Wandabwa, officially launches the campaign.
The launch of the "I Stand for Peace" campaign, which draws its inspiration from the call for people to take personal responsibilities and actions in promoting peace across Africa, was preceded by a week-long media campaign in PROCMURA's constituencies with PROCMURA's representatives gracing live in-studio interviews on the need and importance of promoting sustainable peace for development across Africa.
In Kenya, PROCMURA's Team Leader, Ms. Joy Wandabwa and the Programme Officer, Rev. Dr. Salli Effungani, led the teams that visited five national television and radio stations for engaging and interactive live interviews on what PROCMURA, through its various programmes, has been doing to promote peace across the continent and the need to keep that spirit burning.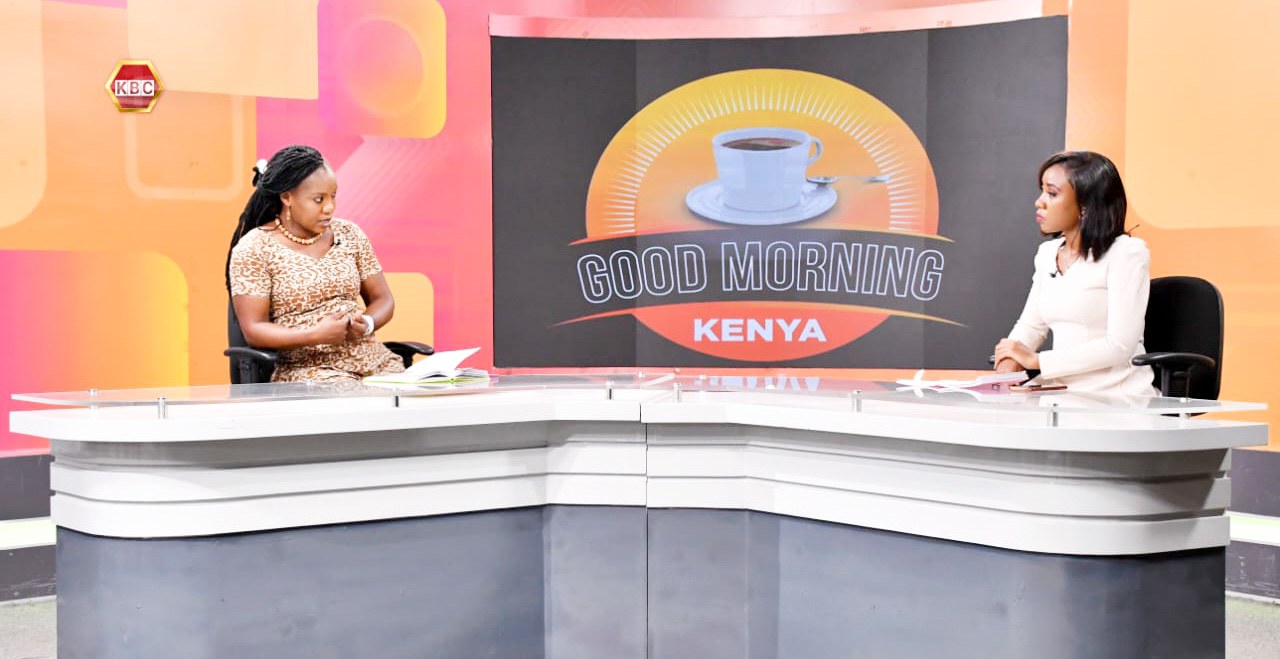 PROCMURA's Team Leader, Ms. Joy Wandabwa, at the KBC Channel 1 TV studios in Nairobi, Kenya.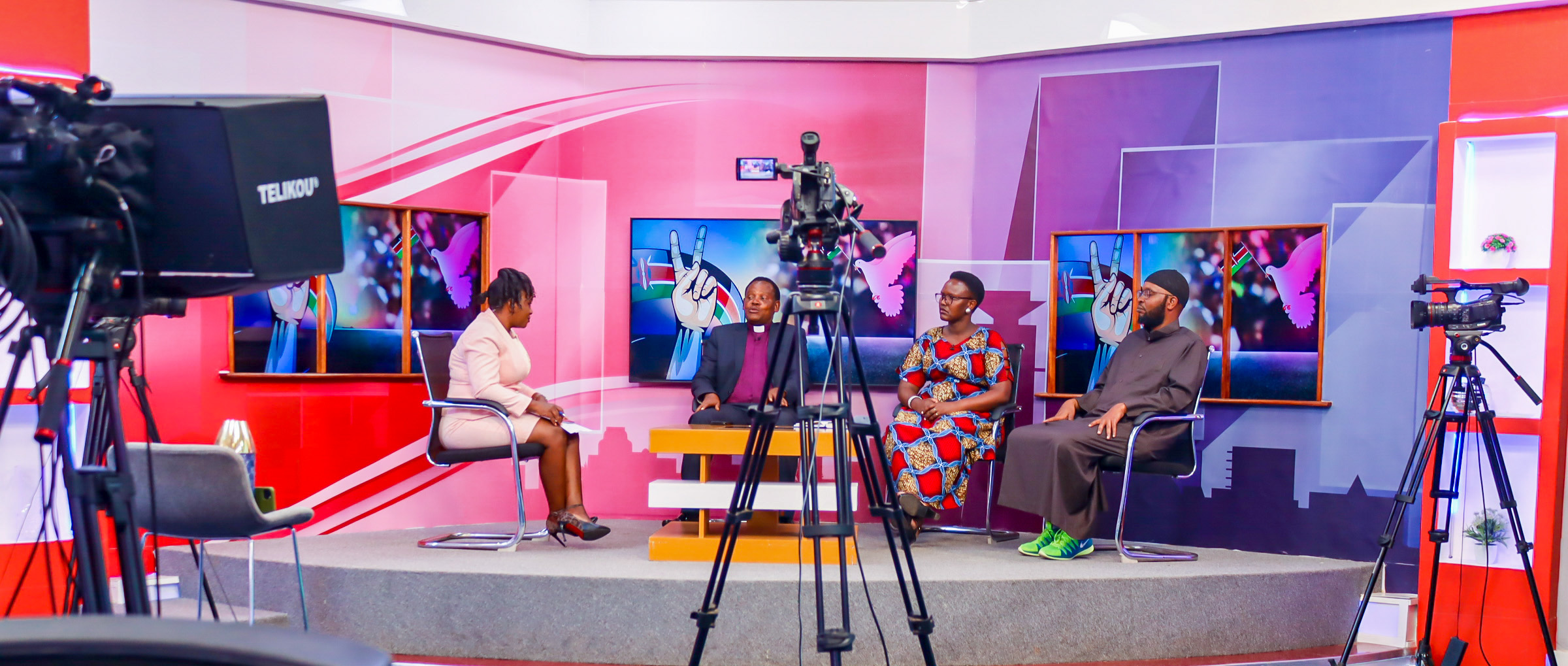 PROCMURA's Youth Coordinator, Rev. Winnie Metto, in a panel at TV47 to discuss matters of peace and peacebuilding from the youth perspective. 
The PROCMURA Area Committees in Nigeria, Sierra Leone and Cameroon also plugged into the campaign and had live interview sessions expounding further the call to create sustainable peace in Africa.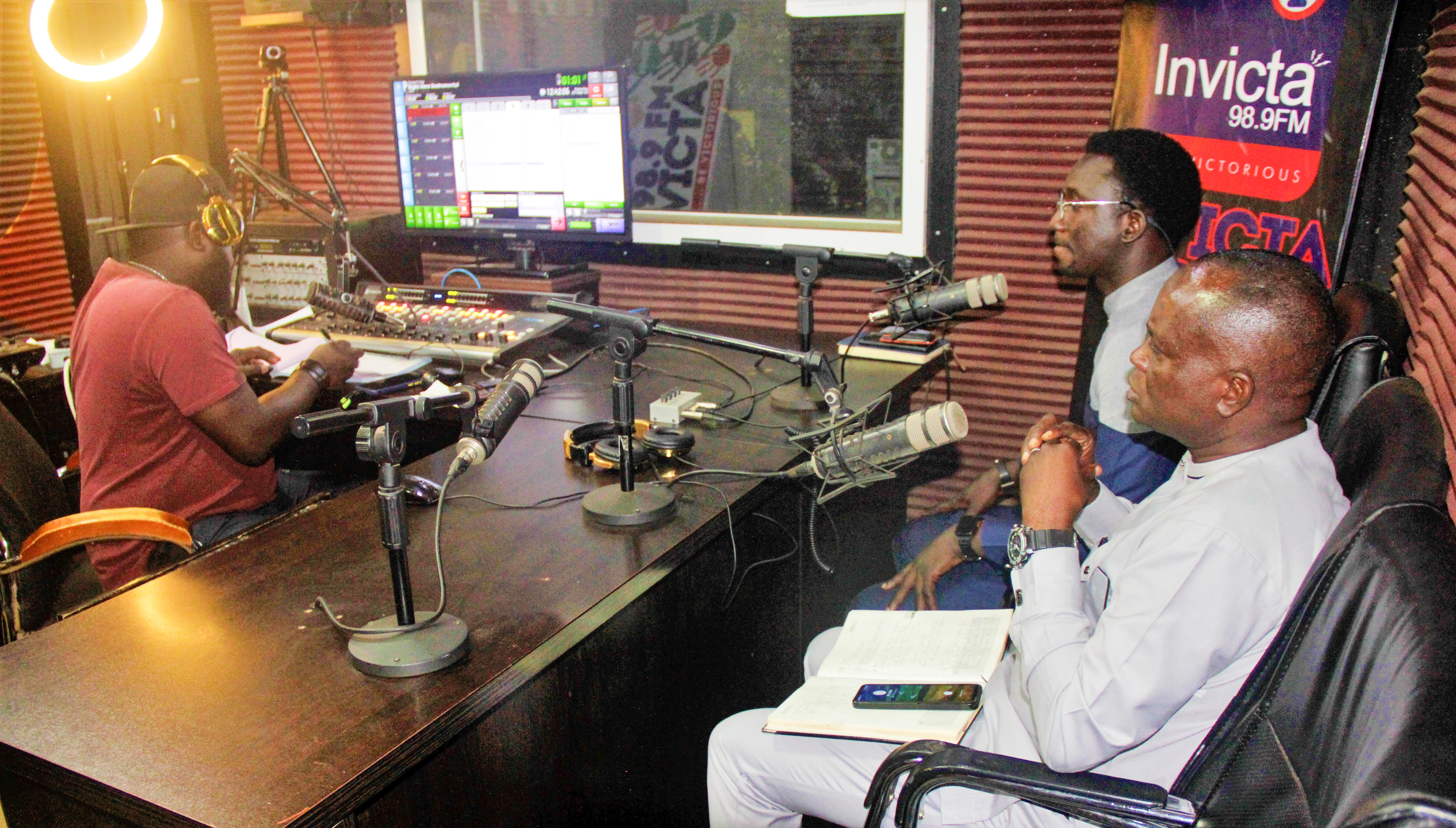 The PROCMURA's Youth Peace Ambassadors' Network in Nigeria, led by Pastor John Joseph, at Invicta FM.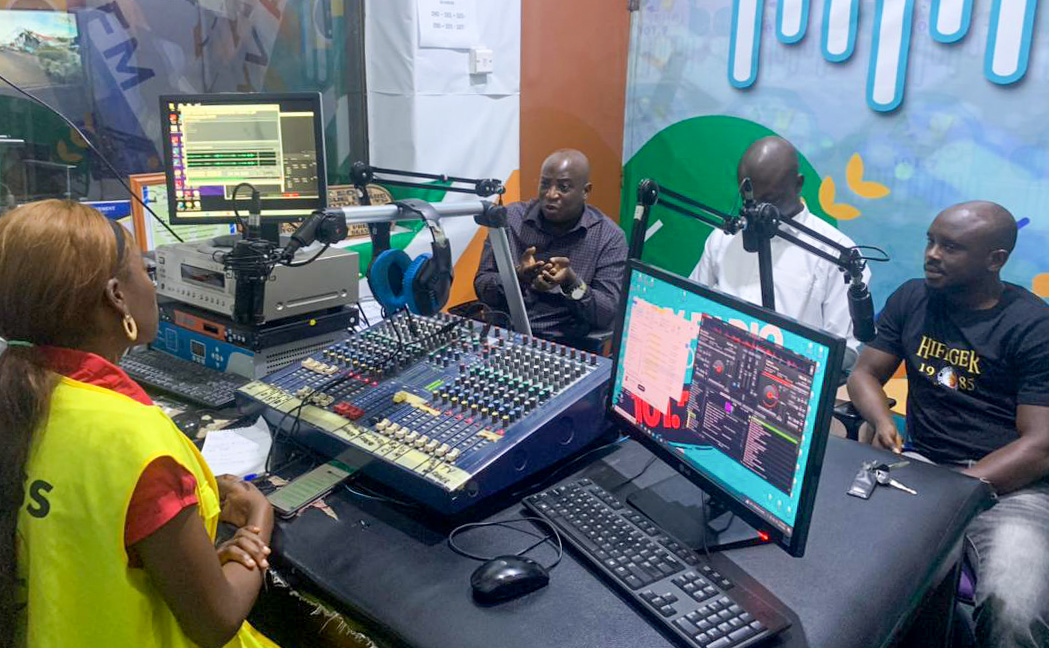 PROCMURA's team in Sierra Leone at the AYV Radio. 
In general, the media campaign also focused on the role of the media as one of the main stakeholders in creating inclusive and peaceful societies. The media campaign also built and sustained the momentum to the launch of the "I Stand for Peace" initiative. 
Anchored on PROCMURA's undying peacebuilding efforts, the "I Stand for Peace" campaign stands as a testament to PROCMURA's enduring commitment to continuing the journey to realizing an African continent in which conflicts are solved peacefully, and people live together peacefully irrespective of their religious, ethnic or even political affiliation.
At the heart of the "I Stand for Peace" is also the goal of mobilizing key stakeholders, including Peace Actors, religious leaders and movements, governments, the media, individuals, and communities to actively support and engage in the pursuit of lasting peace among our diverse communities across the continent.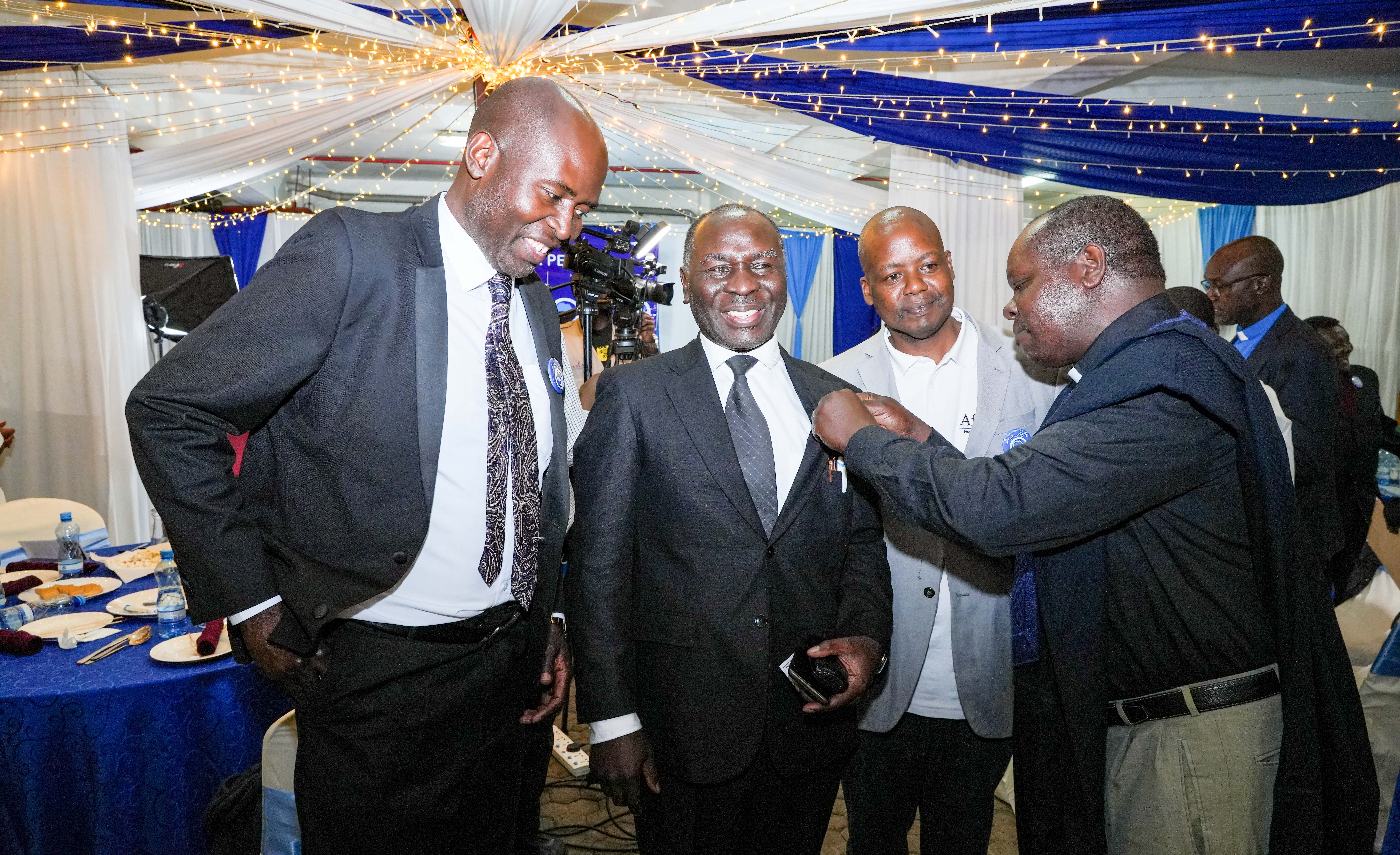 Peace Actors and other stakeholders exchange the "I Stand for Peace" badges after the campaign's official launch during the Amani Gala.
The campaign, as launched during the Gala that took place on Friday, September 22, 2023, also lays the foundation for a platform for various stakeholders in the field of peacebuilding in Africa to create synergies in building peaceful societies across the continent.
The Gala, which brought together international, regional, national and grass-rooted Peace Actors and stakeholders in Kenya, including the government, created a perfect platform for Peace Actors (organizations and individuals) to connect, share ideas, experiences and best practices, build synergies and relationships and tell their individual stories on what they are doing as Peace Actors in making sure that their respective communities are at peace.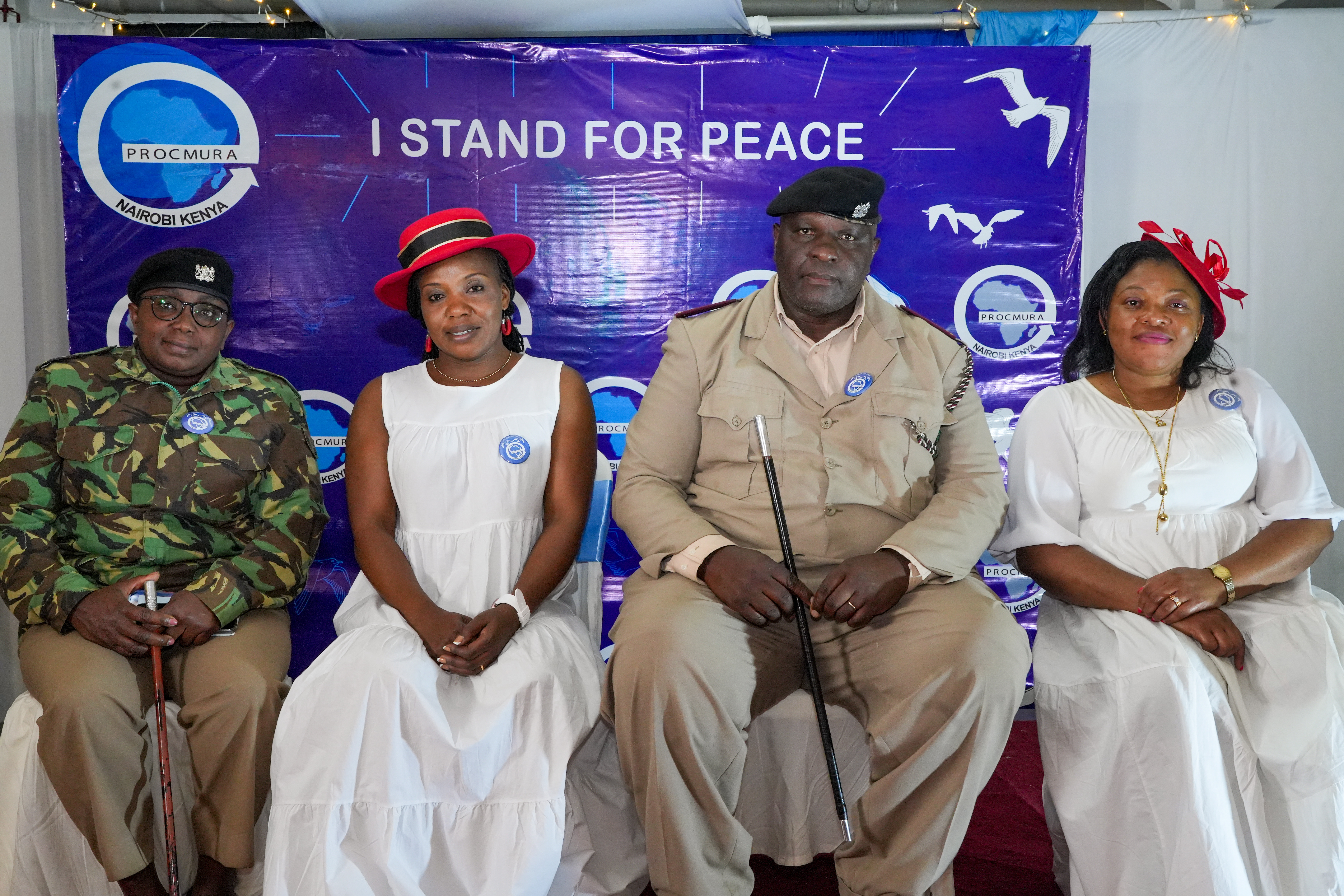 PROCMURA leadership with government representatives during the Amani Gala at the Central Office.
Themed "Celebrating Our Individual Actions in Promoting Sustainable Peace and Development in Communalities", the Gala dubbed "Amani Gala" (Peace Gala), allowed the stakeholders to identify common goals and areas where their collective actions will make significant difference as far as peacebuilding in Africa is concerned.
In her welcome remarks, PROCMURA's Team Leader, Ms. Joy Wandabwa, appreciated the various more than one hundred (100) stakeholders drawn from churches and mosques, ecumenical organizations, institutions of higher learning, the media, and youth and women movements actively involved in peacebuilding.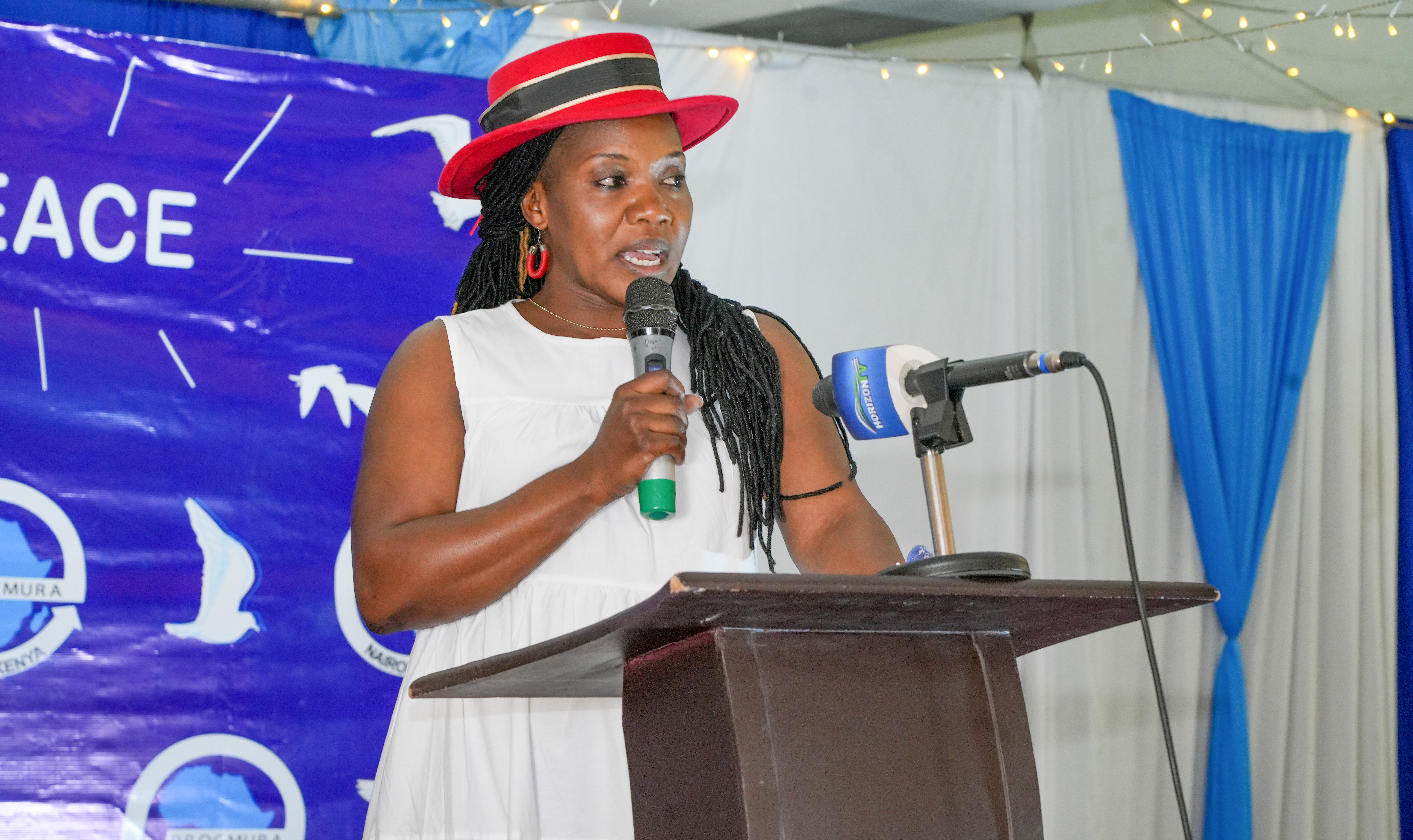 PROCMURA's Team Leader Ms. Joy Wandabwa.
While appreciating PROCMURA for the critical role it is playing in making sure that people live and coexist peacefully in Africa, the keynote speaker, Senior Counsel Charles Kanjama, who is also an Advocate of The High Court of Kenya and the Chairperson of The Kenya Christian Professionals Fellowship Forum (KCPF), reiterated his role of building and re-building relationships of disagreeing parties and consequently contributing to peacebuilding and creating harmony between people with such disagreements.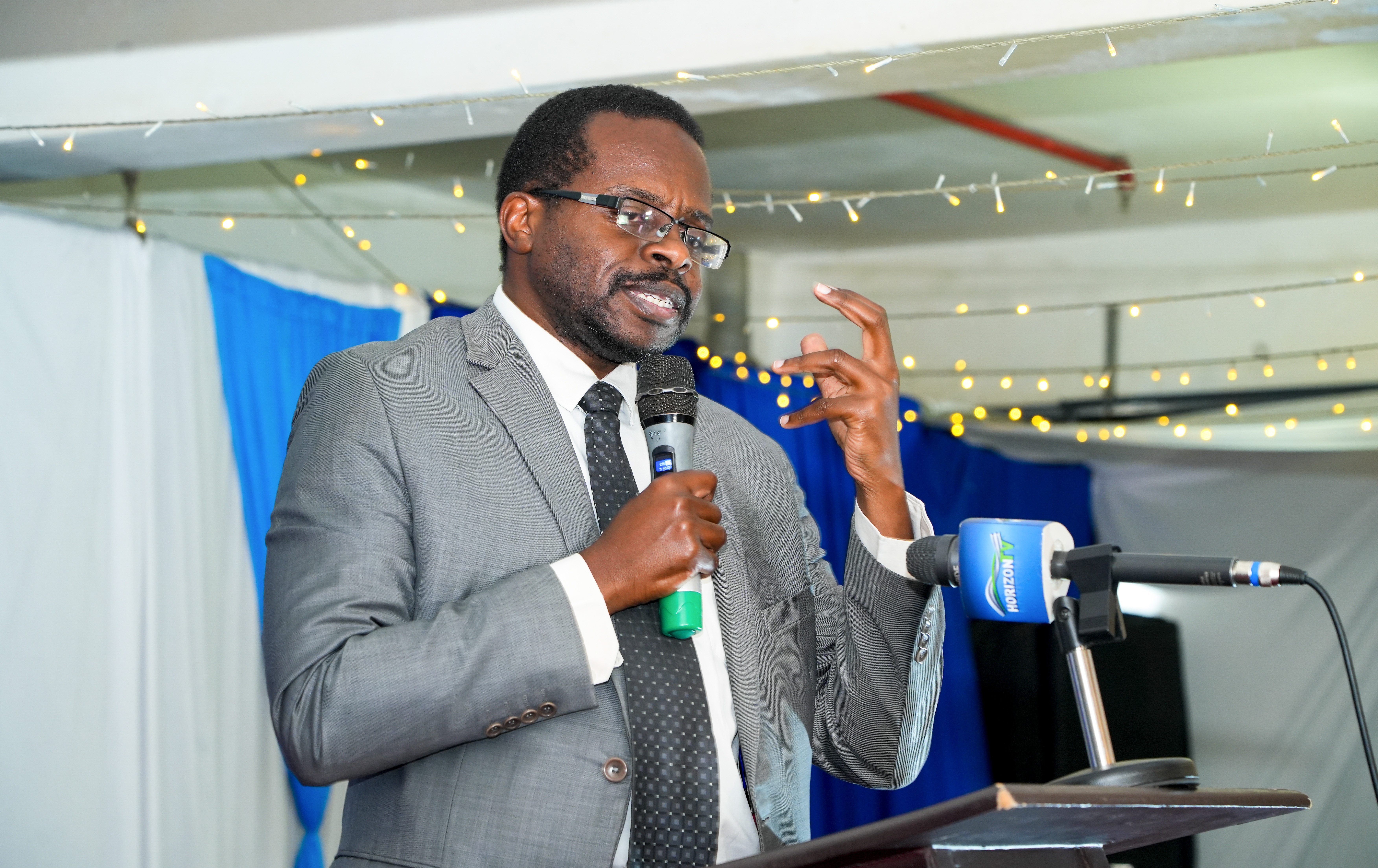 Senior Counsel Charles Kanjama.
He also reflected on some things that threaten peace, noting that individuals and their actions partly threaten peace because human beings think and act differently and, therefore, have a role in managing conflicts and creating peace. Mr. Kanjama noted that peacebuilding mainly depends on how various stakeholders collaborate to support sustainable peace. While challenging the Peace Actors to seek harmony and understanding between their diverse communities, the Senior Counsel underscored that peace is not necessarily the absence of war and is preceded by understanding, leading to peace.
The highlight of the evening event was PROCMURA awarding the Senior Counsel with PROCMURA's Peace Ambassador Award immediately after his thought-provoking address.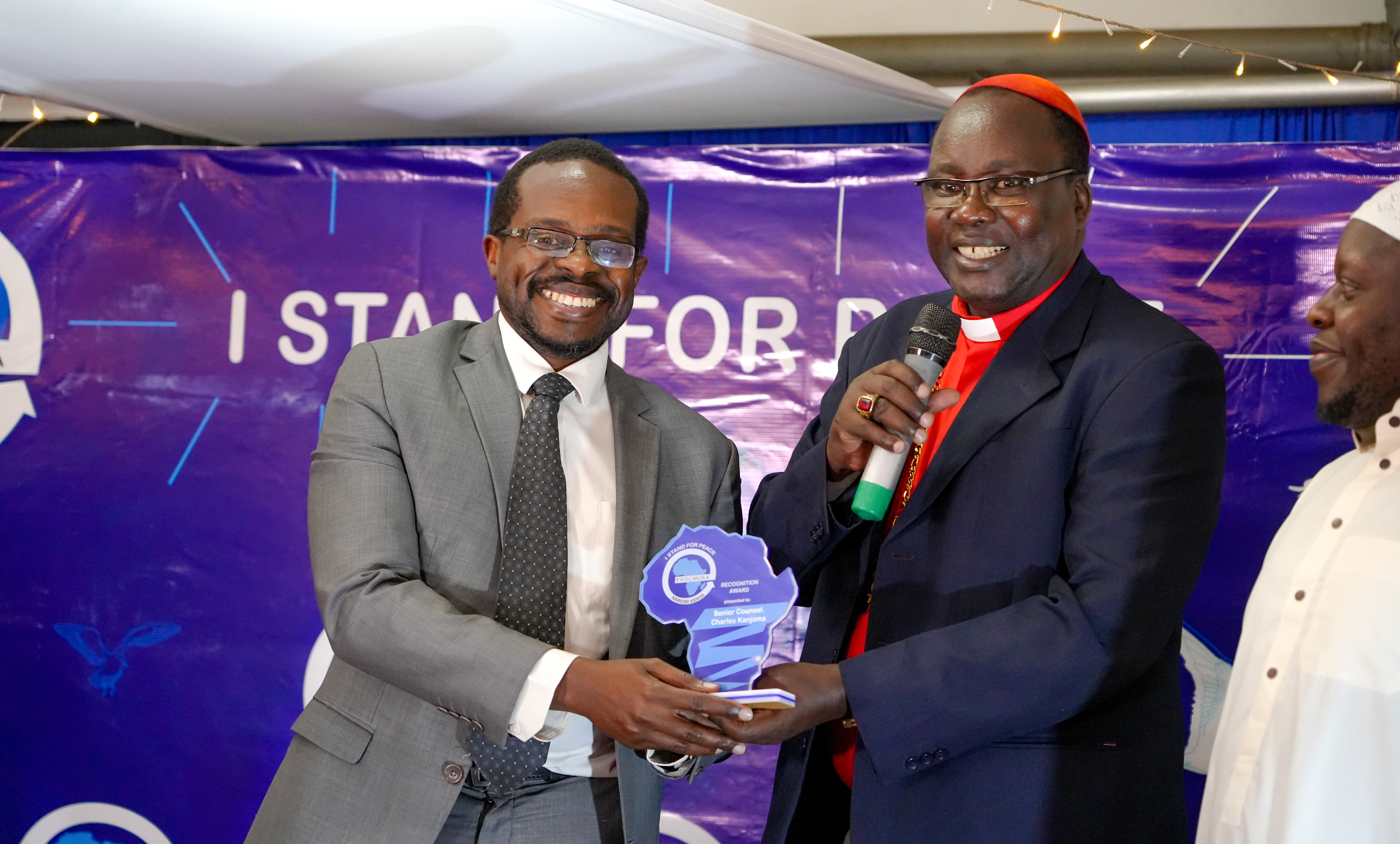 Senior Counsel Kanjama receiving the PROCMURA Peace Ambassador Award.
While handing over the award to Mr. Kanjama, Bishop Stephen Kalunyu, who is also a recognized International Peace Ambassador, and Sheikh Salim Charo of Madina Mosque in Nairobi appreciated the Senior Counsel for his work along the corridors of justice and for helping solve conflicts from the legal perspective, thereby contributing to peacebuilding.
On behalf of the All Africa Conference of Churches (AACC), the Executive Secretary for Peace and Diakonia, Rev. Charles Berahino, who also brought greetings from the organization's General Secretary, Rev. Dr. Fidon Mwombeki, expressed his organization's commitment to networking and collaborating with other Peace Actors to create synergy in peacebuilding in Africa. He also noted that AACC has mobilised its members to act for peace in their localities.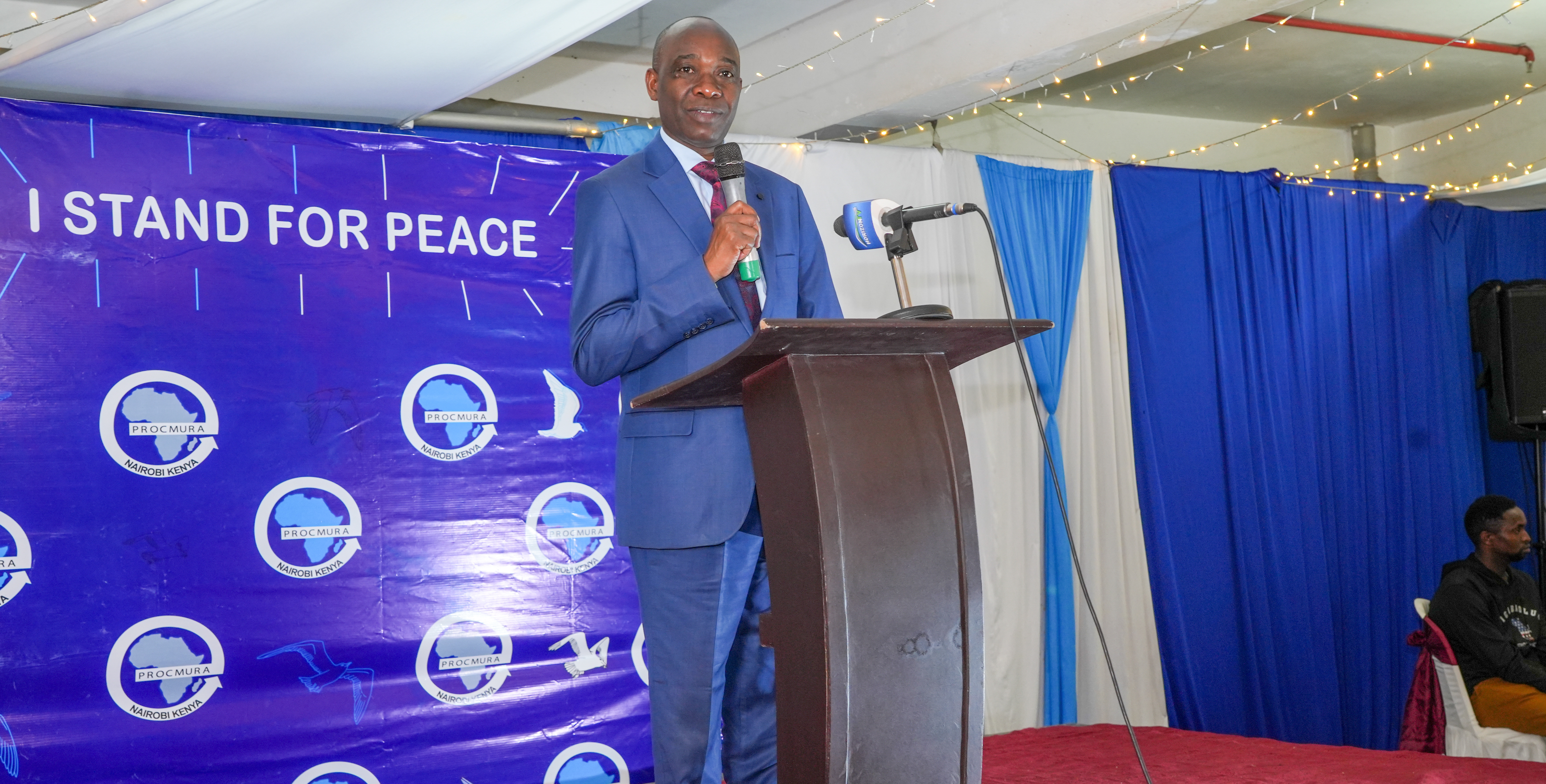 The Executive Secretary for Peace and Diakonia at the All Africa Conference of Churches (AACC) Rev. Charles Berahino.
In his reflection on peacebuilding in Africa, the Country Director of Global Peace Foundation, Daniel Juma, underscored the need to uphold and celebrate our diversity, and shared values as a society, noting that the humanity in us should always come before our differences, religious differences included.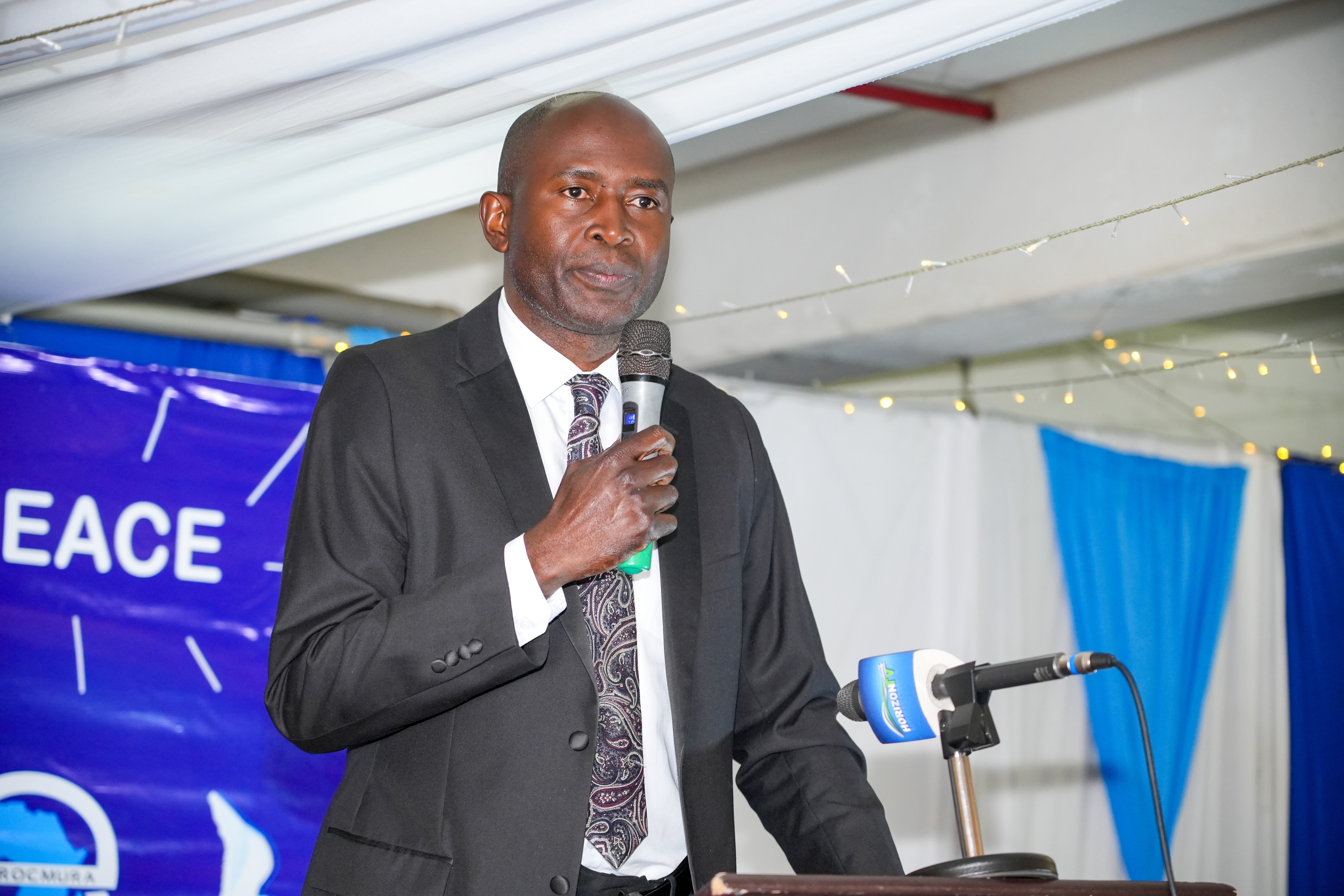 Country Director of the Global Peace Foundation Mr. Daniel Juma.
Abdisalam Sheikh Mohamed, the Chairman of Al Ihsan Peace and Development Organization, who also registered his appreciation to PROCMURA for creating a platform for Peace Actors and other stakeholders to share experiences, network and collaborate, urged stakeholders in peacebuilding and their respective communities to pursue that which unite us all, in spite of our religious differences, to realize sustainable peace and development for the entire continent of Africa.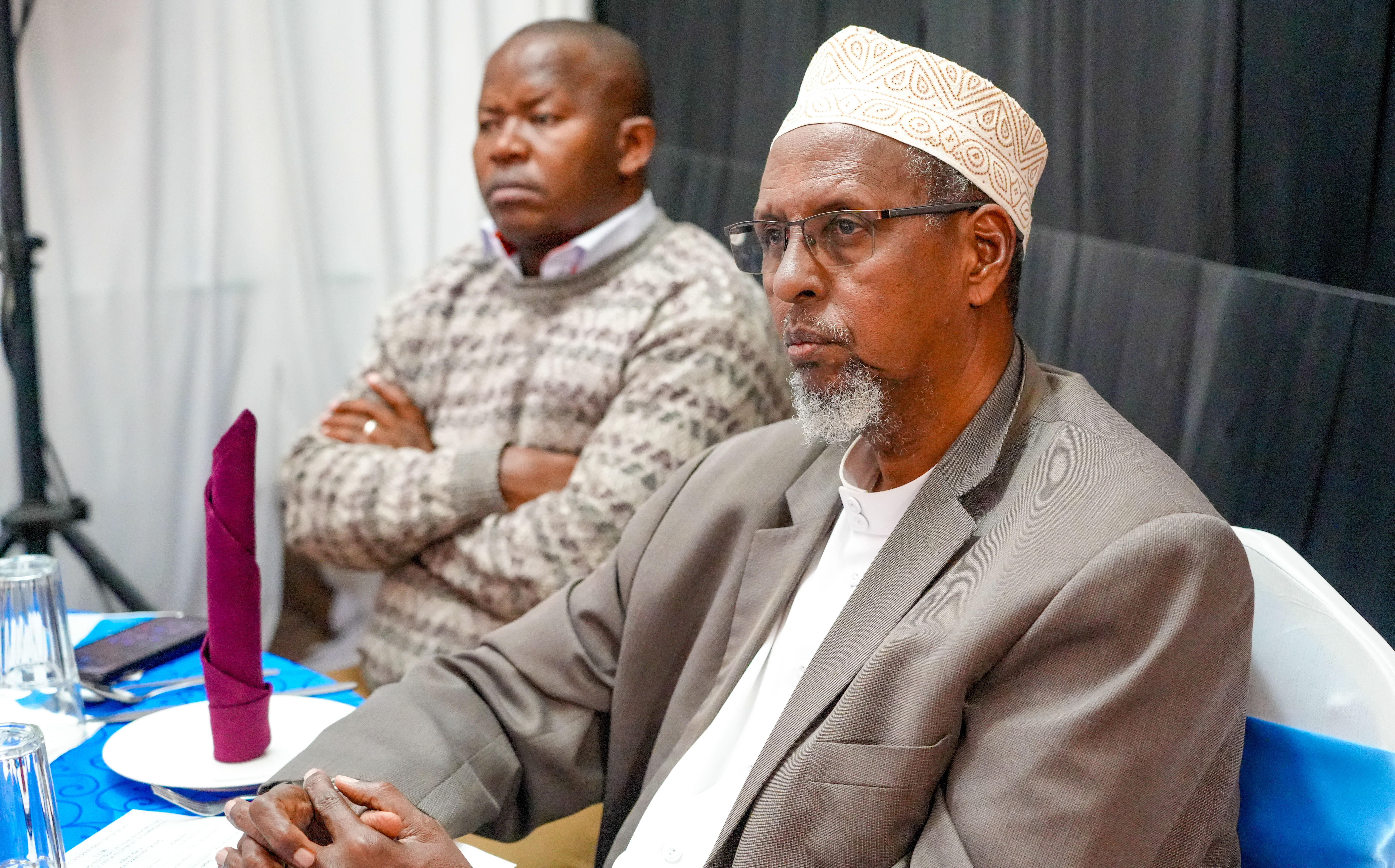 The Chairman of Al Ihsan Peace and Development Organization Abdisalam Sheikh Mohamed.
Dr. Oliver Kisaka, the Managing Director of CORAT AFRICA, an organization that has worked with PROCMURA for years, also expressed his sincere appreciation to PROCMURA for organizing such a high-level platform for Peace Actors and other stakeholders to share their experiences and learn from one another. Dr. Kisaka also observed that when people come together for a course, despite their differences, including religious diversity, great things happen.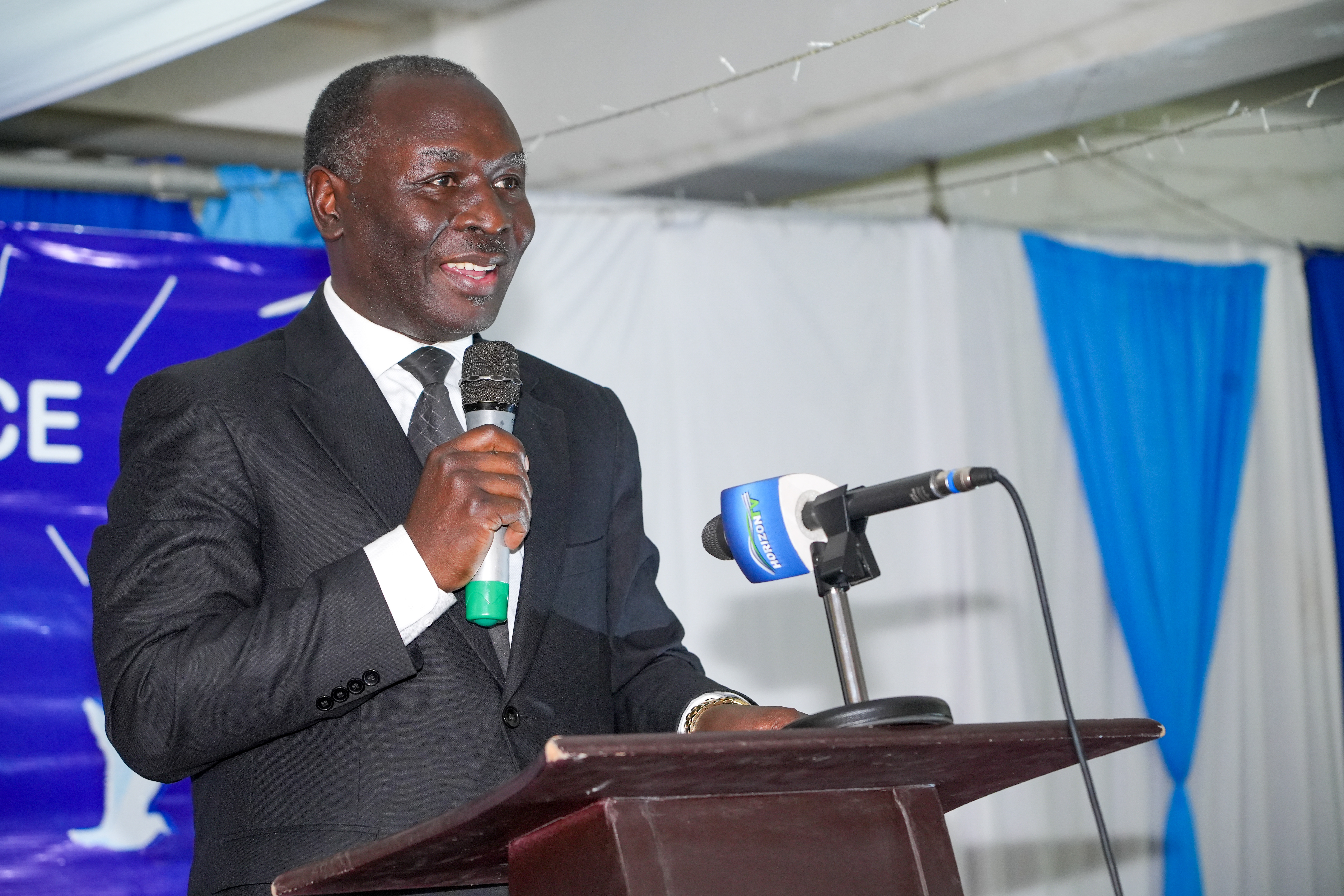 Managing Director of CORAT Africa Dr. Oliver Kisaka.
On her part, PROCMURA's Programme Officer Rev. Dr Salli Effungani, who presented PROCMURA's approach to peacebuilding, reiterated the fact that Africa is a religious continent and that in Africa, religion is a strong marker of identity and that it influences every aspect of life in this great continent hence the PROCMURA's approach – the religious peacebuilding.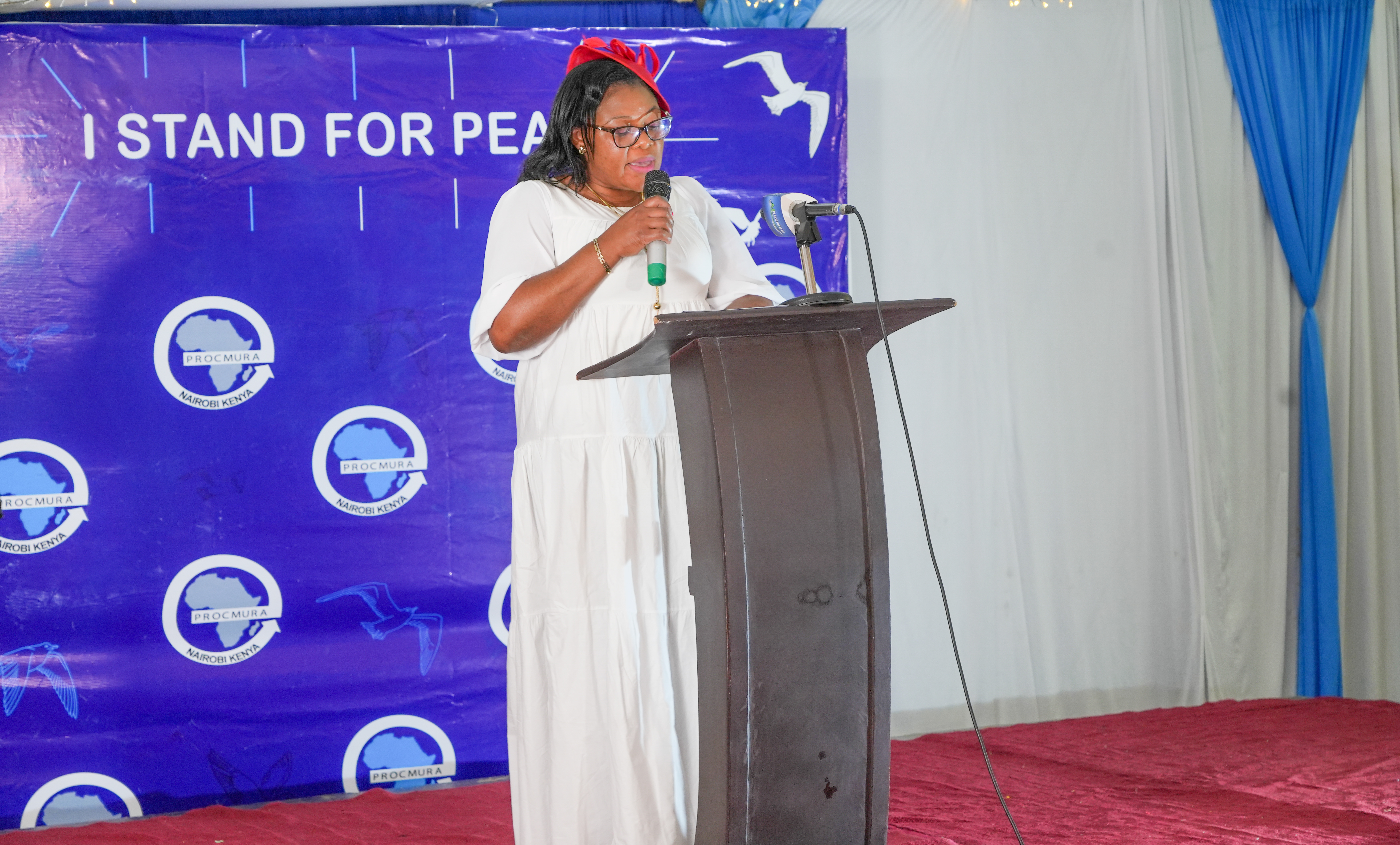 Programme Officer of PROCMURA Rev. Dr. Salli Effungani.
The "I Stand for Peace" campaign will be an ongoing campaign that various Peace Actors and stakeholders will plug into and help create peaceful communities. The campaign will be climaxing on September 22, of every year.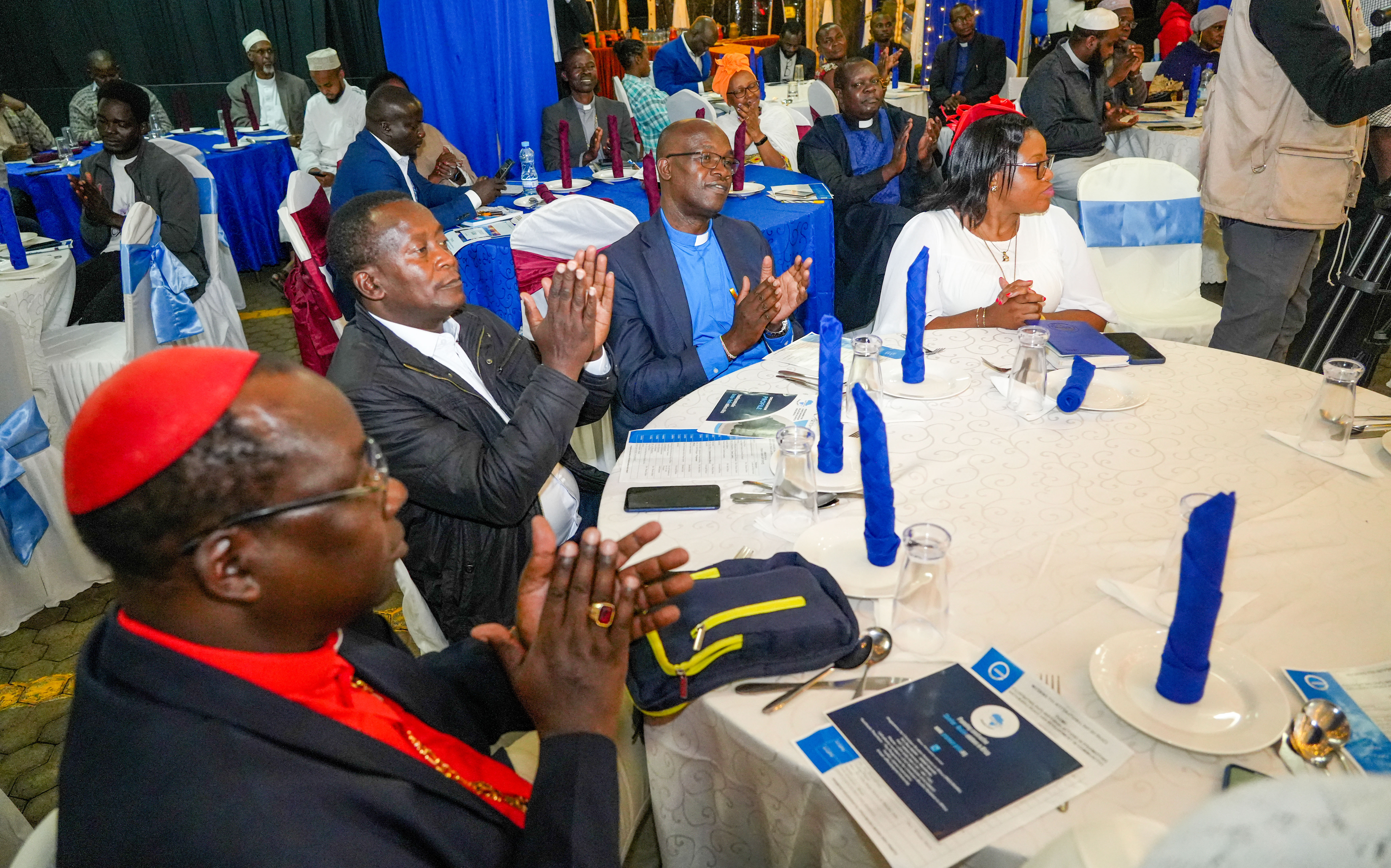 The Peace Actors present at the Amani Gala expressed their commitment and resolved to partner and collaborate with PROCMURA in ensuring the campaign is effective and reaches even the remotest of areas to make peacebuilding a personal responsibility and commitment.